Links on Head for Points may pay us an affiliate commission. A list of our partners is here.
This is the second of our overview series of the main hotel loyalty schemes. Each scheme will be covered over two articles over two days. One will list the basic facts of the scheme – basically 'How does IHG Rewards Club work?' – whilst the other will be my subjective view of what is of particular merit.
IHG Rewards Club is the loyalty programme for over 5,300 hotels globally. They operate primarily under the InterContinental, Crowne Plaza, Hotel Indigo, Kimpton, Holiday Inn, Holiday Inn Express, Staybridge Suites and Candlewood Suites brands.  The small Regent chain of luxury hotels was added in 2018.  The IHG Rewards Club home page is here.
What is the geographic spread? Excellent. IHG is the largest chain in the UK, with a huge number of Holiday Inn and Holiday Inn Express properties. They also have excellent coverage across much of Europe and there are few places in the world where you will not find one of their hotels.  Except Sweden.
Do I use them?  Yes, but less than I did since I gained Marriott Gold and Hilton Diamond status in the past year.  Those status levels offer specific benefits (guaranteed lounge access, guaranteed 4pm check-out with Marriott) which are sometimes invaluable.
The key benefit of IHG Rewards Club is that it allows me to earn points quickly at mid-market hotels via their regular bonus promotions such as Accelerate and then redeem them for luxury properties.
Whilst status benefits are admittedly weak, even for top-tier Spire Elite members, I get around that by buying InterContinental Ambassador status each year which has guaranteed benefits such as 4pm check-out, albeit only at InterContinental properties.  InterContinental has high quality hotels in the big cities I tend to use most – London, Paris (photo below), New York, Hong Kong, Boston, Dusseldorf etc.
All I am waiting for now is for them to open a beach resort in the Middle East (not happening, there is a 3rd Dubai IC on the way, but this one isn't on the beach either!) and for the forthcoming InterContinental Venice to finally open.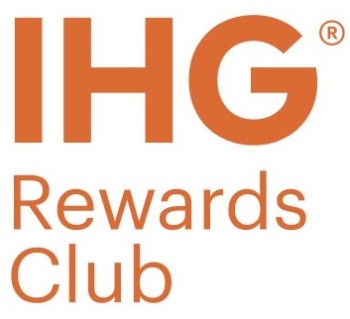 Elite membership levels
It is worth noting that IHG actually runs TWO loyalty schemes. As mentioned above, there is a fee-based loyalty programme for InterContinental properties called Ambassador. I reviewed the benefits of InterContinental Ambassador here. This means that IHG Rewards Club benefits are NOT great at InterContinental hotels as they favour Ambassador members.
The three elite tiers in IHG Rewards Club are:
Gold Elite – 10 nights or earn 10,000 base points. Only major benefit is a 10% bonus on base points and a welcome gift. You can also receive Gold status for taking out the free IHG Rewards Club Mastercard credit card.
Platinum Elite – 40 nights or earn 40,000 base points. Benefits are 50% bonus on base points and a non-guaranteed upgrade to a 'better' room. You can also receive Platinum status for free by taking out the £99 IHG Rewards Club Premium Mastercard credit card.
Spire Elite – 75 nights or earn 75,000 base points. Benefits are a 25,000 point bonus for reaching or retaining Spire (or a free Platinum card for a friend), 100% bonus on base points and a non-guaranteed upgrade to a 'better' room.
These benefits are undoubtedly weak. In reality, only at Crowne Plaza hotels – where a Spire may receive lounge access – are you likely to receive anything worthwhile.
In most hotels, elite members receive a welcome gift. It is usually the underwhelming choice of a few hundred points depending on brand, or a free drink and snack from the hotel bar. In Hong Kong last year, the InterContinental gave me a HK$135 (£13) food and beverage credit as a Spire Elite member. They also gave me two free drink vouchers for being an Ambassador.  It isn't exactly life-changing.
All guests at IHG hotels receive free internet – it is not an elite benefit.
Platinum members can roll over their additional elite nights into the following year to aid requalification. Gold and Platinum members can request late check-in and check-out but it is not guaranteed.
Suite upgrades are NOT an elite benefit.
Rewards nights DO count towards renewing elite status.
The full table of elite benefits is here.
IHG Rewards Club does not offer lifetime status.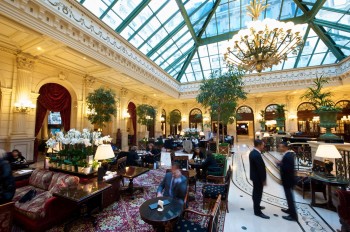 Earning points
Most brands earn 10 base points per $1 spent. It is only base points that count towards elite status renewal.
Staybridge Suites and Candlewood Suites give a reduced 5 points per $1.
Bonus points do NOT count towards elite status.  It is worth knowing that:
Virgin Flying Club points transfers DO count for status – but not, it seems, Finnair transfers (these are the only two airlines which let you transfer in to IHG Rewards Club)
IHG credit card points earned from spending DO count for status
IHG credit card points earned from sign-up bonuses DO NOT count for status
IHG Rewards Club is generally very aggressive with bonus point promotions, especially the recent 'Accelerate' offers. Our 'Hotel Promos' page contains details of current promotions.
Spending points
Redemption rates for hotels run from 10,000 points in Category 1 (the cheapest Holiday Inn Express properties) to 70,000 points in Category 6 (the higher end InterContinental properties in London, New York, Bali etc).  The 70,000 point tier was only introduced in 2018.
You will generally receive better value by redeeming for more expensive hotels but the new 70,000 point top tier has made the differential lower.  Most of the 'freak' low valuations, such as 10,000 points per night for the fully refurbished Holiday Inn Wembley in London, have now gone.
There are no discounts for extended stays.
IHG runs regular 'PointBreaks' offers. Every three months, 150-200 properties globally are offered for just 5,000 to 15,000 points per night.  If you can be flexible with your holiday plans, there some excellent deals here.  Here is my article on the current batch which are bookable to 30th April.
IHG does NOT have 'last room availability'. Hotels are required to make 5% of their rooms available for redemption each night, but do not need to offer more when that quota is booked.
A 5-star 60,000 point redemption would typically require a Gold member to spend $2,000. However, because of the heavy number of IHG bonus point promotions, the actual spend required would be substantially less.
Points expiry
IHG Rewards Club points expire if a) you do not have elite status and b) you have no activity on your account for 12 months. Simply making and cancelling a redemption will count as 'activity' and reset your expiry date. I wrote a full article on IHG's expiry rules here.
Can you upgrade using points?
No.
Some hotels put multiple room categories up for redemption on quiet nights, for example Standard and Deluxe Rooms. There is no additional points cost if you choose a Deluxe Room even though it would be more expensive if bought for cash.
Are 'cash and points' redemptions available?
Yes. 'Cash and points' is ALWAYS available as an option.
In most cases you can use $70 to reduce the number of points required by 10,000 points, or $40 by 5,000 points. This is not necessarily worth doing, however, since you can buy points at the same price at any time in the future if you need them (see 'Purchasing & Transferring Points' below).
Airline redemption options
IHG Rewards Club point can be transferred to a large number of airlines including Avios. The ratio is a weak 5:1.
If you did not want to use your points for hotel stays, you may get better value cashing out for UK retailer gift cards. 4,500 points gets you a £5 online e-code for Amazon etc. You will never get better than 0.16p per point this way compared with 0.5p per point if redeemed smartly for hotel rooms.
Can I earn Avios directly without collecting points?
Yes, see ba.com here. You can earn Avios by showing your British Airways Executive Club card at check-in – the amount will depend on which IHG brand you are staying with. You will not earn any IHG Rewards Club points. However, you must still be a member of IHG Rewards Club in order to do this.
Credit card partnerships
Can you get elite status with a UK credit card? Yes, the IHG Rewards Club Premium Mastercard (£99 fee, see my review) gives you automatic Platinum status. The free IHG Rewards Club Mastercard (see my review) gives you automatic Gold status.
Is IHG Rewards Club an Amex Membership Rewards partner?  No. You could transfer your Amex points to Virgin Atlantic and then on to IHG Rewards Club. This is poor value – one IHG point per Amex point is not good – but on the upside the transferred points would count towards elite status.
Purchasing and transferring points
You can buy IHG Rewards Club points from $13.50 per 1,000 via this link.
As long as you have a 5,000 point balance, however, you can buy points for $7 per 1,000 in a roundabout way. You need to book a redemption night at a 15,000 point per night hotel, choosing to pay using 5,000 points and $70. After booking, cancel the reservation. Your $70 is not returned – instead you receive 15,000 points back into your account. You are $70 out of pocket but 10,000 points better off.
Points can be transferred to other members at a cost of $5 per 1,000. This is reasonable and I have done it in the past to move very small amounts for 'nearly empty' family members.
You can transfer Virgin Atlantic Flying Club miles into IHG Rewards Club points at a ratio of 1:1. You can also transfer Finnair miles to IHG Rewards Club at a ratio of 2:1.  Virgin transfers count towards elite status but, according to recent reports, Finnair transfers do not.
Because you receive 25,000 bonus IHG Rewards Club points for reaching or retaining Spire Elite status, it would make sense to do a transfer from Virgin Atlantic late in the calendar year if you were only a few thousand points short of Spire.
My opinion
Part two of this article tomorrow will cover my personal opinion of IHG Rewards Club.
(Want to earn more hotel points?  Click here to see our complete list of promotions from the major hotel chains or use the 'Hotel Promos' link in the menu bar at the top of the page.)
Click here to join the 13,000 people on our email list and receive the latest Avios, miles and points news by 6am.