Hilton Honors extends its status match programme – keep your new hotel status to March 2022
Links on Head for Points may pay us an affiliate commission. A list of partners is here.
Hilton Honors has just rolled over its status match programme for another year.
If you sign up and hit the qualifying requirements, you can guarantee Hilton Honors Gold or Hilton Honors Diamond status until March 2022!
It still remains a good offer, in my view, and something you should seriously consider at the right time. The right time is when you know you can meet the qualifying requirements and would benefit from the guaranteed lounge access and decent upgrades that Diamond status brings.
I did this match myself in 2017 so I know how valuable it can be. My Diamond status is still actually alive! It was meant to expire in March 2019 but as a goodwill gesture it got rolled over as our spend in 2018 year was fairly high. It was then meant to expire in March 2020 but has now been rolled over due to coronavirus.
How does the Hilton Honors status match work?
I will outline how the status match works below. However, to summarise the changes:
irrespective of your current status, you receive Gold for a 90 day trial period after you sign up
to keep Gold or Diamond to March 2022 you need to hit a specific number of nights (note nights, not stays) during the 90 days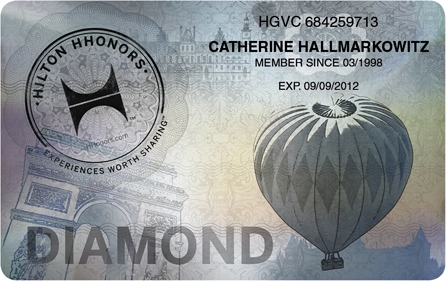 How do I get a Hilton Honors status match?
Via this link, you can match your existing status with another hotel loyalty programme into Hilton Honors. You must be at least 'mid tier' although Hilton will define at its discretion what counts from each particular scheme.
They definitely accept all of the major programmes shown in the dropdown menu on that page. If you have status with a smaller scheme it may or may not be accepted. I seem to remember that Wyndham Rewards is not accepted for some reason but don't quote me on that.
The match rules are simple:
You will receive Hilton Honors Gold status for 90 days from the date of acceptance (usually 4-5 days after you email your request)
To keep Gold until March 2022, you need to complete 10 nights (cash, not reward) within the 90 days
To be upgraded to Diamond until March 2022, you need to complete 18 nights (cash, not reward) within the 90 days
As well as having status in another programme, you must also have evidence of a stay within the last 12 months with that programme. If, for example, you have IHG Rewards Club Platinum status via the IHG Rewards Club Premium Mastercard, you would also need to show evidence of an IHG stay in order to be matched.
Is a Hilton Honors status match worth doing?
Potentially, yes.
You can see the full list of Gold and Diamond benefits on this page of the Hilton website.
Hilton Gold is generally seen as the best mid-tier hotel status because it gets you free breakfast. You don't get free breakfast with IHG Rewards Club even if you are a top tier Spire Elite member!
Hilton Diamond comes with guaranteed lounge access, where the hotel has a lounge. Again, good luck with that as an IHG elite member.
Timing is key, of course.
Once you are accepted, you get the benefits of Gold status for 90 days. This could save you a LOT of money on breakfast if you are heading to a Hilton property later this year. You wouldn't want to trigger the match now, however, given your likely lack of stays in the next 90 days. Wait until you have a Hilton stay in the diary.
It is worth doing this even if you have no intention of completing the full challenge. Free breakfast for a couple on a 3-night stay is likely to save close to £100.
If you are planning to do the full 10 or 18 nights in order to retain status until March 2022, you also need to be confident that you can squeeze them in. 18 nights in 90 days is not easy.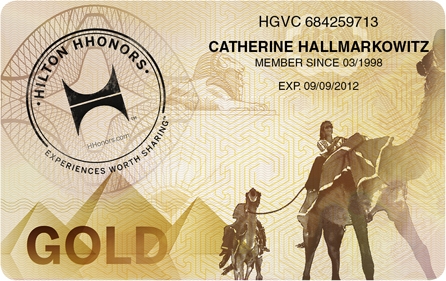 If you have specific hotels in mind, you should also research how they treat Gold or Diamond members.
Imagine you were planning to stay at Conrad New York next year for example. The match is unlikely to benefit you much here:
Conrad New York has no executive lounge
American hotels in the Hilton chain tend not to offer good upgrades, because the country is awash with status members who receive it via the many Hilton credit cards
Even the basic rooms are suites (it is an all-suite hotel) so an upgrade isn't even that important
You would get breakfast – breakfast is a la carte and you can choose from a small selection – but New York is not exactly short of options
In this scenario, you may prefer to trigger your status match another time when you know you will get better value.
You can request your Hilton Honors status match here.
PS. Remember that free Hilton Honors Gold status is a benefit of the The Platinum Card from American Express.
You may want to get Amex Platinum for a few months (just long enough to trigger the 30,000 Amex Membership Rewards bonus points, worth 30,000 Avios) and trigger Hilton Gold that way. If you later cancel your Platinum card, you should retain your Hilton status until March 2021 and possible even March 2022.
You will also receive status in Melia Rewards, Shangri-La Golden Circle, Marriott Bonvoy and Radisson Rewards. My full review of American Express Platinum is here.