Is Accor Live Limitless the best hotel loyalty scheme? (Part 1)
Links on Head for Points may pay us an affiliate commission. A list of partners is here.
This is the first of our overview series on the major hotel loyalty programmes. Each scheme will be covered over two articles on consecutive days. One will list the basic facts of the scheme – basically 'How does Accor Live Limitless work?' – and the other will be my subjective view of what is of particular merit.
Our other articles looking at how Hilton Honors works, how IHG Rewards works, how Marriott Bonvoy works, how Radisson Rewards works and how World of Hyatt works are here.
Accor Live Limitless covers 5,100 hotels globally. Folowing an acquisition spree over the last few years, the group now has 40+ brands which is more than any other chain:
the 'legacy' brands which you will know include Pullman, Sofitel, Mercure, Novotel and Ibis
recent acquisitions have added Fairmont, Swissotel, Movenpick, Banyan Tree, Hoxton, Delano, Mondrian and Raffles
other brands, often with only a couple of sites, include Faena, Jo+Joe, SLS, Rixos, M Gallery, Peppers, 25 Hours, Mama Shelter, Tribe and Greet
The home page for the programme is here. The full list of Accor brands is here.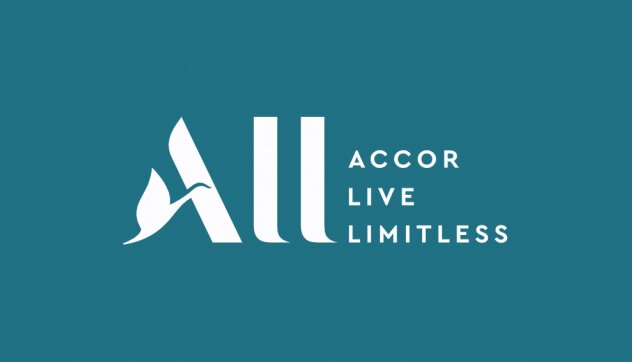 What is the geographic spread?
Accor has the largest number of non-US hotels of any chain.
The group is well represented throughout the UK at all price points, including The Savoy which is managed by Fairmont. Gleneagles in Scotland and the Hoxton chain have also joined the Accor fold in 2021.
Regular travellers are most likely to come into contact with them via the Sofitel at Heathrow Terminal 5 and at Gatwick. There is also a low key but impressive Sofitel in St James in Central London.
The chain is poorly represented in North America.
Historically Accor was not well represented in the luxury segment. This has improved sharply with acquisitions such as Banyan Tree, Delano, Swissotel, Raffles and Fairmont.
What are the elite levels in Accor Live Limitless?
Accor Live Limitless has four elite levels, with a new Diamond tier added at the time that ALL was launched:
Silver – requires 10 nights or 2,000 points (€800 of eligible spend). Benefits are 'priority welcome', late check-out if available and a welcome drink and a 25% point bonus.
Gold – requires 30 nights or 7,000 points (€2,800 of eligible spend). Additional benefits include a room upgrade if available, late check-out or early check-in if available and a 50% point bonus.
Platinum – requires 60 nights or 14,000 points (€5,600 of eligible spend). Additional benefits include executive lounge access if available, Suite Night Awards and a 75% point bonus.
Diamond – requires 26,000 points (€10,400 of eligible spend). Additional benefits include complimentary breakfast on weekends, four Dining & Spa Rewards per year worth €25 each and the ability to gift Gold Status to a friend. You receive a 75% points bonus.
This HfP article compares the number of nights or spending required to earn top-tier hotel status. It is easier to earn Accor Platinum status, either by nights or by spend, than it is to earn Hilton Diamond, Hyatt Diamond, IHG Spire Elite or Marriott Platinum.
Only base points from hotel spending count towards status. This is normal practice across hotel loyalty schemes, but until 2017 Accor had counted all points, wherever they came from. Whilst Accor has very few partners, and no credit card, it did historically run a lot of bonus point offers which made earning status relatively easy. This is no longer possible.
Accor allows you to earn points from two rooms per night – click the link for full details. Importantly, it is the ONLY major chain which allows you to earn credit towards elite status from multiple rooms. Other hotel schemes will give you points towards free nights for multiple rooms, but not points towards status.
Platinum status was, until 2016, given free to American Express Platinum card holders. The removal of this benefit was a big loss for American Express as Accor was the only chain to offer free top tier status to cardholders.
You can still get 'free' Gold status as a benefit of purchasing the ibis Business card for £65. This article covers the ibis Business card benefits.
Suite upgrades were introduced for the first time when Accor Live Limitless replaced Le Club AccorHotels. Feedback has been poor, however, due to the large number of hotels which are excluded from their use.
Full details of elite benefits as they are today can be found here.
Accor does not offer lifetime status.
How has Accor adjusted its qualification levels in 2021 due to coronavirus?
This is the Accor coronavirus policy to help you earn or retain status in 2021:
all status points and status nights earned since 1st July 2020 have been carried over into your 2021 membership year
each status point and status night you earn in 2021 is DOUBLED – this effectively halves the amount of points or nights you need for status
How do you earn Accor Live Limitless points?
Accor does not have a typical 'earning and burning' structure. Spending is totally revenue based with no opportunity for arbitrage.
Non-status members earn 2.5 points for every €1 spent at the hotel at most brands. On the Accor website, this is often described as a 5% rebate.
Lower earning rates apply at Ibis, Ibis Styles, Mama Shelter, Mantra, Peppers, Breakfree, Art Series, Adagio, Jo&Joe and Greet. Some brands do not participate in Accor Live Limitless at all.
Here is the official earning chart (click to enlarge):
There are a few other partners where you can earn points. Relevant ones for a UK resident are Europcar, Club Eurostar (you can convert points both in and out), Qatar Airways (ditto) and ClubOpinions market research surveys. There is also an online shopping portal called Accor Collections.
This HfP article looks at the full list of 'two way' airline partnerships run by Accor Live Limitless. Accor is the ONLY major hotel chain which lets you convert airline miles into their points.
Most importantly, Accor Live Limitless has a partnership with the Air France / KLM loyalty scheme Flying Blue. The linked article explains how it works.  You can earn airline miles PLUS hotel points when you stay at an Accor property, and earn hotel points PLUS airline miles when you fly with Air France of KLM.  You can register for this partnership here – and you absolutely should.
The 'Places' Facebook app which let you earn bonus points from each stay has been closed down.
In general, it is far harder to earn Accor points without staying in their hotels than it is with IHG, Hilton or Marriott.
How do you spend Accor Live Limitless points?
Our full article on what we think Accor Live Limitless points are worth is here.
For every 2,000 points you collect, you can redeem for a €40 Accor voucher. The primary use of these is to redeem in Accor hotels.
At the core brands, you are effectively receiving cashback (in Accor vouchers) of 5% as base member, rising up to 8.8% for Platinum members.
If you don't want to spend your voucher in an Accor hotel, there are a small number of other options such as Europcar. Sports tickets (for example French Open Tennis, or events at the Accor Arena in Paris) are occasionally made available for points.
Accor has partnerships with British Airways and another with Iberia which allow you to transfer your Accor points into Avios. Weirdly, BA and Iberia have different exchange rates. Swapping your points to Avios with BA gives you a 2 to 1 rate whilst doing so with Iberia gets you a far better 1 to 1 transfer rate. Of course, what you should do is convert to Iberia and then move your Avios from Iberia Plus to British Airways Executive Club using the 'Combine My Avios' function.
Think carefully before you do this, however. Because you could use your points for an Accor voucher instead, you are effectively paying 2 Eurocents per Avios (2,000 Accor points = €40 or 2,000 Iberia Plus Avios). This is very expensive and you would be better off using the points for a hotel stay if possible.
Does Accor Live Limitless run bonus point offers?
The group does not run the sort of regular, back to back, global promotions that we have come to expect from Marriott, Hilton and IHG. You cannot book an Accor property and automatically expect to be able to take advantage of an offer.
A typical Accor promotion will involve booking numerous 2+ night stays during a fixed period, with stays needing to be booked well in advance to qualify. They are not hugely flexible.
See our 'Hotel Offers' page for any current global offers.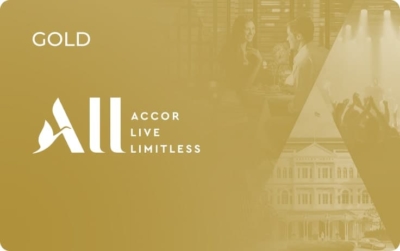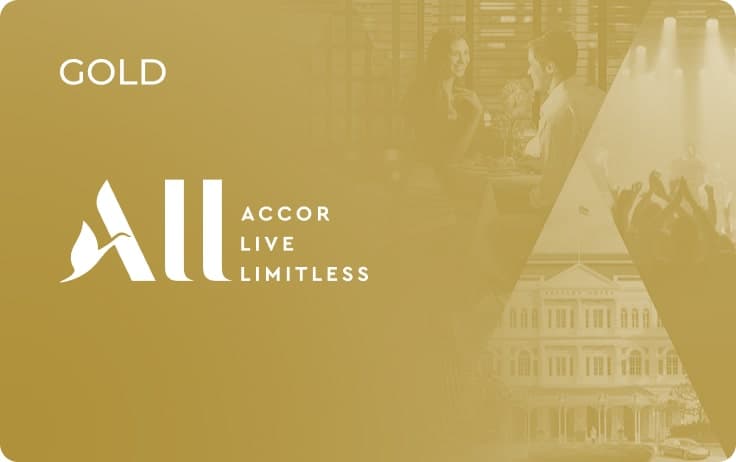 Do Accor Live Limitless points expire?
In theory, your points will expire exactly 12 months from your last stay.
The group has been very inflexible during the coronavirus pandemic and many members have seen their points wiped out due to inactivity.
In reality, earning points from an Accor partner will usually extend them without a stay – but there are few Accor partners out there. The Accor Collections online shopping portal works but it can take 2-3 months for points to credit.
You can learn more about how to stop Accor Live Limitless points expiring in this article.
Can you upgrade Accor hotels using points?
No – except to the extent that you negotiate a better room for cash at check-in and then use your Accor vouchers to pay for it.
Are 'cash and points' redemptions available?
Yes, to the extent that you can part-pay your room with Accor vouchers whilst paying cash for the balance.
Can you transfer Accor Live Limitless points to airline miles?
Accor points can be transferred to a number of airlines.
Uniquely among major hotel programmes, Accor has different exchange rates for different airlines. British Airways is 2:1 whilst Iberia is 1:1 so you should ALWAYS move your Accor points to Iberia Plus. You can then use 'Combine My Avios' to move them to your British Airways account.
Because you could use your points for an Accor voucher instead, you are effectively paying 2 Eurocents per Avios (2,000 Accor points = €40 or 2,000 Iberia Plus Avios). This is very expensive and you would be better off using the points for a hotel stay if possible.
Can I earn Avios directly without collecting points?
Yes, see ba.com here. You can earn Avios by showing your British Airways Executive Club card at check-in. The amount will depend on which brand you are staying with – it is 1.25 Avios per €1 with the upper end brands.
You will not earn any Accor Live Limitless points. However, you must still be a member of Accor Live Limitless in order to do this.
What are the Accor Live Limitless UK credit card partnerships?
Can you get elite status with a UK credit card? Not any longer. The American Express Platinum offer for free Platinum status ended in 2016.
Is there an Accor credit card in the UK? No
Is Accor an Amex Membership Rewards partner? No. In theory you could transfer to Finnair at 1:1 and then on to Accor at 7:1 but this is a massive loss of value. The same applies to routing American Express points to Club Eurostar and then on to Accor.
Purchasing and transferring Accor points
You cannot purchase Accor points. This is not surprising, given that they can only be redeemed for a fixed cash value of 2 Eurocents each.
My opinion
Part Two of this article – click here – focuses on my personal opinion of Accor Live Limitless.
---
Accor Live Limitless update – August 2022:
Earn bonus Accor points: Accor is not currently running a global promotion
New to Accor Live Limitless? Read our overview of Accor Live Limitless here and our article on points expiry rules here. Our analysis of what Accor Live Limitless points are worth is here.
Want to earn more hotel points? Click here to see our complete list of promotions from Accor and the other major hotel chains or use the 'Hotel Offers' link in the menu bar at the top of the page.