Is World of Hyatt the best hotel loyalty scheme? (Part 1)
Links on Head for Points may pay us an affiliate commission. A list of partners is here.
This is the sixth and last of our overview series of the main hotel loyalty schemes. Each scheme will be covered over two articles. One will list the basic facts of the scheme – basically "How does World of Hyatt work?" – whilst the other will be my subjective view of what is of particular merit.
Our previous articles looking at how Accor Live Limitless works, how Hilton Honors works, how IHG Rewards works, how Marriott Bonvoy works and how Radisson Rewards works are here.
World of Hyatt is the smallest and newest of the global hotel loyalty schemes. Launched in early 2017 to replace Hyatt Gold Passport, it covers 900 hotels globally under the Park Hyatt, Grand Hyatt, Hyatt, Hyatt Regency, Hyatt House, Hyatt Place, Hyatt Centric, Hyatt Vacation Club, Hyatt Zilara, Hyatt Ziva, Caption, Alila, Thompson Hotels, Miraval, Destination By Hyatt, jdv, The Unbound Collection and Andaz brands. The World of Hyatt home page is here.
Hyatt has also added Small Luxury Hotels of the World to its marketing system, allowing you to earn and spend points at upmarket independent hotels.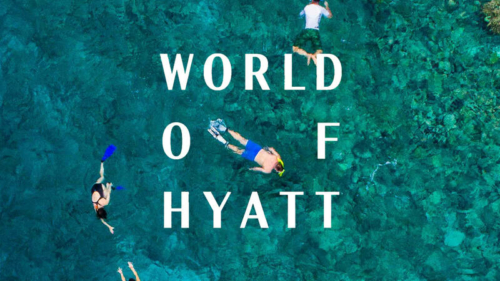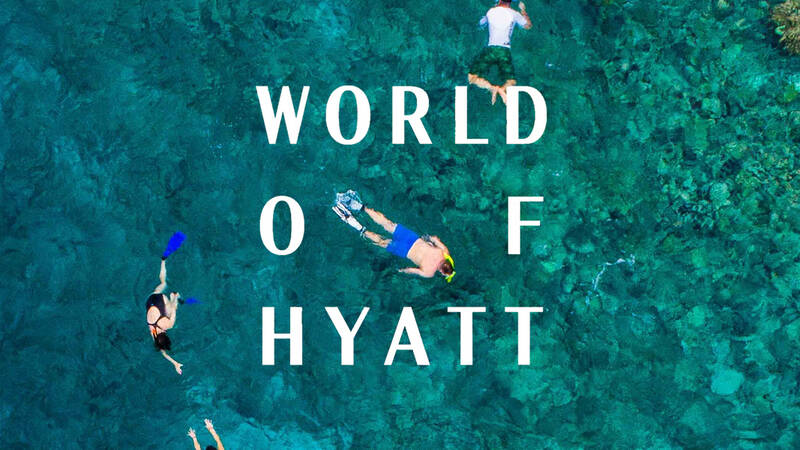 What is the geographic spread? Historically you used to struggle to find a Hyatt in the UK. In recent years the two established London hotels have been joined by two budget Hyatt Place properties near Heathrow and the upmarket Great Scotland Yard, part of The Unbound Collection. A Hyatt Place in Aldgate is set to open in the next few weeks. The brand also gained two hotels in Manchester recently which defected from IHG.
The addition of the Small Luxury Hotels group to World of Hyatt was the real transformation. Whilst not 'officially' Hyatt properties, you can now redeem your points at numerous upscale London boutique hotels including Dukes and The Franklin.
There are now some impressive UK country house properties which came with the Small Luxury Hotels deal. Monkey Island, Luton Hoo, Stoke Park, Langshott Manor etc etc …. if you can earn the points, your weekend break options are now fantastic.
The chain is also expanding directly. Recent years have seen Hyatt reflag good hotels in Nice and Cannes, for example, and Germany is particularly strong. It may have lost Park Hyatt Mallorca but it gained 7Pines in Ibiza this year which looks equally impressive. More importantly, the hotels Hyatt has are generally excellent. Park Hyatt is arguably the most luxurious hotel chain that is run by a multi-brand group.
Do I use them? Yes I do, because they are very good hotels. I have spent probably 20 nights at Park Hyatt Hamburg over the years visiting family there. I have stayed at the Grand Hyatt Berlin, Park Hyatt Vendome Paris, Park Hyatt Hamburg, Hyatt Regency Dusseldorf, Hyatt Centric Madrid and Park Hyatt Zurich for cash in recent years, as well as a number of properties in Dubai. We sent Sinead to Ireland to review Hyatt Centric The Liberties in Dublin when it opened in 2019.
I have had some spectacular redemptions in Asia over the years using the 'suite upgrade' rewards and was disappointed to have to cancel an Alila stay in Oman in 2020. If they had more properties, I would use them more. If it were easier to earn Hyatt points in the UK, I would use them a lot more. I constantly plead with them to become an American Express Membership Rewards transfer partner in Europe, where there are no dedicated Hyatt credit cards.
Elite membership levels
When World of Hyatt was launched, the company ripped up its existing tier structure and replaced the previous two levels (Platinum and Diamond) with three tiers.
This did not go well with regular guests, partly because benefits were downgraded and partly because the new top tier – requiring 60 nights – is almost impossible for most people to achieve given Hyatt's small global footprint. The non-sensical new tier names didn't improve sentiment.
All members can earn a free night voucher for a Category 1-4 hotel via 'Hyatt Brand Explorer' when staying at five different brands. This is a lifelong promotion which began on 1st March 2017 – I am currently four brands in and will hopefully hit a fifth one soon. With Hyatt adding so many brands, it is not impossible that you manage to visit 10 of them over the years and trigger a 2nd free night.
Discoverist – requires 10 nights or 25,000 base points. Benefits are premium internet, a free bottle of water daily and a 10% bonus on base points.
Explorist – requires 30 nights or 50,000 base points. Additional benefits are 20% bonus on base points, two vouchers for free Club Lounge access and a free night voucher for a Category 1-4 hotel (valid for 180 days) when hitting or re-qualifying for Explorist.
Globalist – requires 60 nights or 100,000 base points. Additional benefits are room upgrades, including standard suites, and guaranteed Club Lounge access or free breakfast where no lounge is available. Resort fees are waived where charged. You receive a free night voucher for a Category 1-7 hotel (valid for 180 days) when hitting or re-qualifying with 60 nights.
A Globalist member would also receive four free suite upgrade vouchers to use on paid or reward stays – these are confirmed at the time of booking making it the most generous suite upgrade benefit in the industry. Two are triggered at 50 nights (before you reach Globalist) and another two at 60 nights.
Additional bonuses trigger at 20 nights (two lounge passes) and 40 nights (5000 points or $100 credit).
For very heavy Hyatt stayers, you will receive either 10,000 bonus points or an additional suite upgrade voucher when hitting 70, 80, 90 and 100 nights per calendar year.
Reward nights count towards elite status.
Globalist status with Hyatt is generally seen as very attractive, primarily due to the guaranteed club access and the four annual suite upgrade certificates. These can be used for stays of up to seven nights each.
The full list of elite benefits is here.
World of Hyatt does offer lifetime Globalist status. However, the target of 1m base points – requiring $200,000 of hotel spend – is exceptionally high.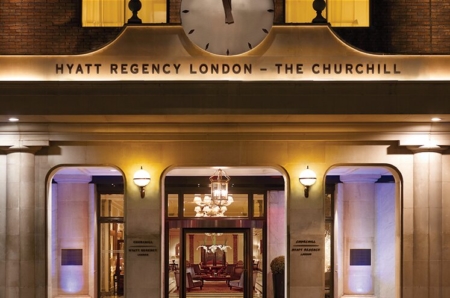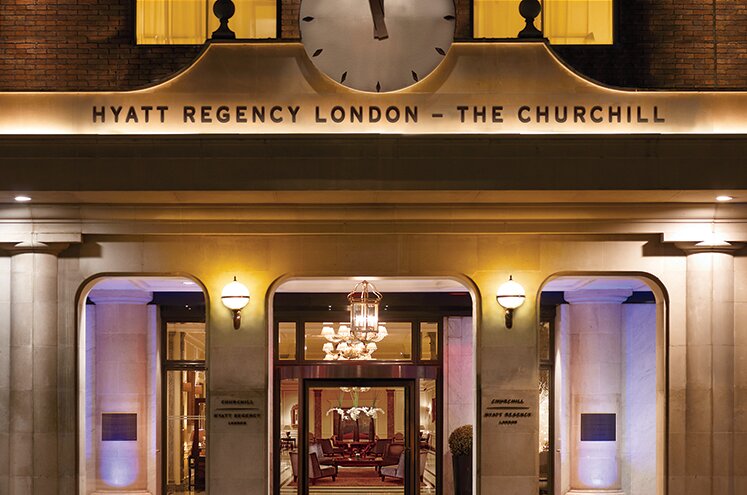 How has Hyatt adjusted elite qualification requirements in 2021 due to covid?
During 2021, the requirements for all elite tiers have been halved.
At the top end, this means that Globalist status can be achieved for 30 qualifying nights or 50,000 base points.
How do you earn World of Hyatt points?
World of Hyatt gives 5 points per $1 spent, plus an elite bonus if applicable. See the Hyatt site here.
Hyatt runs regular promotions although they do NOT offer 'back to back' offers as you get from Hilton, IHG Rewards and Marriott Bonvoy. See our 'Hotel Offers' page for any current offers.
If you are visiting Las Vegas, Hyatt has a partnership with M life. This allows to earn and spend World of Hyatt points at 12 hotels in Las Vegas including Bellagio, Aria, Mandalay Bay, Excalibur, Luxor, Vdara, MGM Grand and Delano. Details are here.
Hyatt has a partnership with American Airlines for its elite members, launched in 2019.  AAdvantage Gold, Platinum, Platinum Pro, Executive Platinum and ConciergeKey members will earn one AAdvantage bonus mile for every $1 spent at Hyatt.  World of Hyatt Discoverist, Explorist and Globalist members will earn one World of Hyatt bonus point for every eligible $1 spent on qualifying American flights.  If you fly American Airlines transatlantic on expensive premium tickets, you could do very nicely from this partnership. You can learn more here.
What are World of Hyatt points worth?
We have an article dedicated to working out what World of Hyatt points are worth which you can find here.
Our mid-point valuation is 1.3p per point although you can easily beat this.
How do you spend World of Hyatt points?
Redemption rates for hotels run from 5,000 points in Category 1 (the cheapest properties, mainly old US hotels) to 40,000 points in Category 8.  I tend to value Hyatt points at 1.3p each on this basis, but at the most luxurious Park Hyatt properties you can do even better.
Category 8 is only used for partner hotels, mainly Small Luxury Hotels. You won't pay more than 30,000 points for any Hyatt-operated property, even the most luxurious Park Hyatt hotels.
A plan to launch peak and off-peak pricing in March 2020 was delayed due to coronavirus but will finally kick in from March 2022. At the top end – ignoring Category 8 – this will see the top hotels priced at either 25,000, 30,000 or 35,000 points per night compared to the current 30,000.
There are no discounts for extended redemptions, unlike the 'five for four' deals run by Hilton and Marriott.
Hyatt now lets you book suites and club rooms online for points. This is a substantial improvement since you previously had to call with no idea if rooms may be available or not. The number of additional points required is usually modest.
There are no blackout dates. If a standard room can be bought for cash, it is available for points.
A 5-star 25,000 point Category 6 redemption would typically require an Explorist (base) member to spend $4,150. This is almost 250% more than Radisson Rewards would require for a top hotel. Unlike Hilton, which has a similar premium, Hyatt promotions tend to be less generous so it is harder to reduce this spending target.
It is worth noting that Hyatt has a very generous offer for redeeming points for in-hotel spend. 65,000 points gets you $1,000 of credit, which is 1.1p per point. This is better than many room redemptions.
Do World of Hyatt points expire?
Hyatt points will expire after two years of total inactivity on your account. I wrote a full article on Hyatt's expiry policies, and ways to stop it happening, here.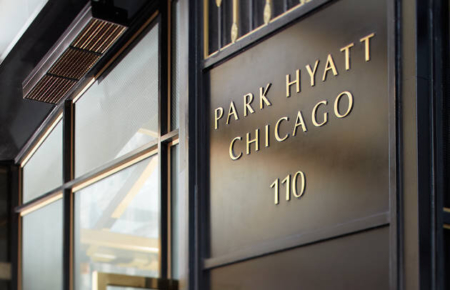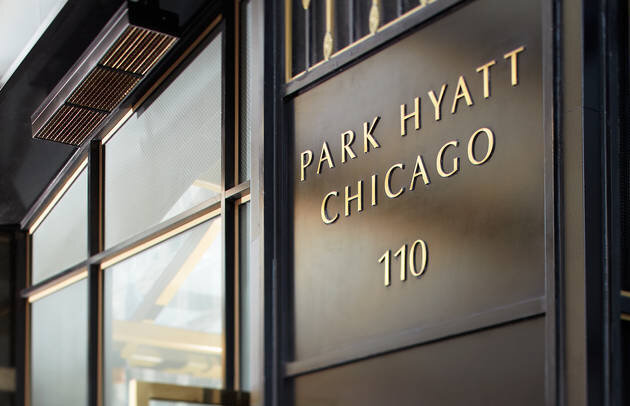 Can you upgrade Hyatt stays using points?
Yes. Hyatt allows you to upgrade to a suite or club room using points. A 'premium' suite will cost 9,000 points per night, a 'standard' suite will cost 6,000 points per night whilst a club room is 3,000 points per night. You need to book a room at Best Flexible Rate to upgrade and a lot of top hotels do not participate. If a hotel has made suites available for this offer it can represent excellent value.
Are 'cash and points' redemptions available?
Yes, Hyatt offers 'cash and points' rooms. However, these do not generally offer good value.
You pay 50% of the standard points rate and 50% of the flexible room rate. This makes 'cash and points' disproportionately expensive because most hotels have discounted cash deals priced well below the flexible rate.
Can you transfer World of Hyatt points into airline miles?
World of Hyatt points can be transferred to a large number of airlines including Avios. The transfer ratio of 2.5 : 1 is not bad. However, given that you can get a one-night upgrade to a suite for just 6,000 Hyatt points, I would use them for that.
Hyatt points are tough to earn if you are UK based and should not be transferred to airline miles unless you are sure you will never use them for a room.
Can I earn Avios directly without collecting points?
Yes, see ba.com here. You can earn 500 Avios per stay by showing your British Airways Executive Club card at check-in. You will not earn any World of Hyatt points. However, you must still be a member of World of Hyatt in order to do this.
Credit card partnerships
Can you get elite status with a UK credit card? No
Is there a World of Hyatt credit card in the UK? No
Is Hyatt an Amex Membership Rewards partner? No
Bottom line – virtually the only way for a UK resident to obtain Hyatt points is to stay in their hotels. That is a very radical approach in 2021!
Purchasing and transferring points
You can buy World of Hyatt points for $24 per 1,000 via this link. This is not cheap, but can actually represent a deal if using the points for a suite or club room upgrade (6,000 and 3,000 points per night).
Over the last few years Hyatt has become more aggressive in offering 30%-40% bonuses when buying points, reducing the cost further. I have done this a couple of times when it was cheaper to buy points than book a room for cash. I explained recently how buying points makes sense at the new 7Pines Ibiza resort.
Points can be transferred to other members by filling in this form here and emailing or faxing it to Hyatt. There is no charge for this. However, as I found out to my cost a couple of years ago, you can only do it if both members have had a stay within the last 12 months. This means that you cannot save expiring points by transferring them.
My opinion
In Part Two of our World of Hyatt review – click here – I give my personal opinion on the strengths and weaknesses of World of Hyatt.
---
World of Hyatt update – January 2023:
Get bonus points: World of Hyatt is not currently running a global promotion.
New to World of Hyatt? Read our overview of World of Hyatt here and our article on points expiry rules here. Our article on what we think World of Hyatt points are worth is here.
Buy points: If you need additional World of Hyatt points, you can buy them here.
Want to earn more hotel points? Click here to see our complete list of promotions from Hyatt and the other major hotel chains or use the 'Hotel Offers' link in the menu bar at the top of the page.