Get a £9.50 redspottedhanky voucher for joining Sun Plus
Links on Head for Points may pay us an affiliate commission. A list of partners is here.
I get a feeling that The Sun is not the newspaper of choice for most Head for Points readers. However, there is a good deal to be had at the moment if you sign up for 'Sun Plus', their online subscription site, for a short period.
This week (ie until 25th December, so you should join today) they are giving away 20,000 x £9.50 redspottedhanky.com train ticket vouchers to Sun Plus members. As of yesterday, vouchers were still available – not surprising given that they are limited to a small 'paid' membership site.
Sun Plus only costs £1 to join for the first month. However, you need to cancel within 1 month or you will be charged £8.67 per month going forward via your credit card.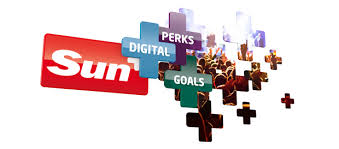 I joined yesterday and was able to redeem a redspottedhanky discount code immediately, although it will take 4 days to appear on my account. These need to be redeemed by 31st March so don't bother with this if you won't be booking a train ticket before then.
(For some reason, the validation page says that you will receive your voucher by 10th March. This sounds like nonsense to me – I believe the home page which says that the voucher will appear within 96 hours.)
Note that you should join Sun Plus via either Quidco for £5 or TopCashback for £5.05. In theory, you will not receive the cashback because the rules say:
Cashback will not be paid on the trial. You must have your subscription for at least 2 months (inclusive of the £1 trial period) in order to qualify for cashback.
However, there is no harm done in signing up via a cashback site, just in case it pays. It also gives you some insurance in case you forget to cancel your subscription in time, as your £8.67 fee for Month 2 will be offset by the £5 cashback.
There are other 'Sun Plus perks' that you will be able to claim as well, such as free tickets to screenings of 'Mandela – Long Walk To Freedom'.
Note that cancelling will be a bit of a faff because you need to speak with one of their online advisers via online chat:
You can cancel your Sun+ membership any time by giving 5 days notice before your next payment is due. Your Sun+ membership will also expire if you have been collecting Sun+ Codes and you don't collect enough codes in a month. You can cancel your Sun+ membership by contacting one of our online advisers.
Bear this in mind before deciding whether to sign up or not.