Privacy, affiliate and cookie policies
Links on Head for Points may pay us an affiliate commission. A list of partners is here.
Privacy Policy
Email data protection
Who holds your data? We use a company called Mailchimp to both manage our email list and to automatically send out our newsletters. Your data is held by Mailchimp and not by Head for Points. By signing up to our email list, you consent to us passing your data to Mailchimp. Your data may be held outside the UK and European Union.
What do we do with your data? Your email address is only used for sending our newsletters. Occasionally, this may include articles sponsored by external companies. We do not rent our list to third parties and we do not send out advertising material on behalf of third parties.
What data do we hold? The only data we request is your email address. You may – at your discretion – add your name to your record by clicking 'Update Profile' at the bottom of every email. This makes it less likely that our emails are treated as spam because your name is encoded into the 'To' box.
What usage data is collected? Mailchimp tracks how many of our emails you open and whether you click on any links. We only use this data to identify and delete accounts which are no longer active, eg a work email address where the employee has left the company. Mailchimp also tracks what device you use to read your emails in order to use the most suitable mailing format.
How can you unsubscribe? You may unsubscribe at any point by using the link included in all of our emails. Emails will cease immediately.
How can I get a copy of my Mailchimp data? Email [email protected] via the email address you use for our emails and we will send you a screenshot of your Mailchimp profile.
Other data protection
Here are links to our other data collection policies:
Comments – information regarding how we use your data and your rights regarding comments on Head for Points is here
Hotel booking enquiries – information regarding how we use your data when you enquire about a luxury hotel booking is here
Embedded content – very occasional articles on this site may include embedded content (e.g. videos, images, articles, etc.). Embedded content from other websites behaves in the exact same way as if the visitor has visited the other website. These websites may collect data about you, use cookies, embed additional third-party tracking, and monitor your interaction with that embedded content, including tracing your interaction with the embedded content if you have an account and are logged in to that website.
Advertising – you can control the type of targeted advertising you are shown by visiting this Google page. Google Adsense is the only third party supplier of advertising on Head for Points.
Page counts – Google Analytics will place a cookie on your device in order to count the number of page views to the site. This is allowed under European privacy legislation as long as the information is not used for any other purpose such as retargetting, which it is not. Similar cookies are placed by Quantcast, Alexa and Comscore which provide verified page view counts to the advertising industry.
WordPress.com stats: Head for Points also has its own internal page counting system, controlled by Automattic, the owner of WordPress. Solely for the purpose of collecting accurate page view data, your IP address, user agent, visiting URL, referral URL, timestamp of event, browser language and country code are logged. However, HfP does not have access to any of this data except for the headline page views number. It is retained by Automattic for 28 days and is used for the sole purpose of powering this feature. This is allowed under European privacy legislation as long as the information is not used for any other purpose such as retargetting, which it is not.
Affiliate partner cookies – the majority of our affiliate partners will place a cookie on your device when you click through to a third-party website from Head for Points. Unless you receive a pop-up notice to the contrary, this is done under a 'legitimate interest' defence because it is required to track referrals to advertiser websites. 'Legitimate interest' is acceptable because the data is not used to build behavioural user profiles, behaviourally profile or market for any other purposes. You can learn more about this approach here from AWin, one of our affiliate partners.
Mobile site – a cookie is stored for 3.5 days to remember whether or not you wish to view the mobile version
Affiliate Policy
Some links on Head for Points, which take you to external websites, are affiliate links. This means that we may receive a commission if you subsequently make a purchase from that merchant.
The use of affiliate links helps fund what is a 50-hour per week job for Rob plus staff salaries and the cost of our office. Advertising revenue alone cannot generate enough money to support the site, especially with the increased use of ad blocking software.
Because it is technically difficult for us to identify every individual affiliate link, you should assume that any link on this site may be an affiliate link even though only a fraction are.
It is our honest view that affiliate links have no impact on the editorial content of the site. The long-term success of Head for Points is based on attracting and keeping readers and this will only happen if the material we produce is seen as independent and trustworthy.
If we have affiliate links for particular companies covered in an article then we include them. If we don't, we run the article anyway. Our primary concern is to bring you the best business travel, frequent flyer and travel loyalty news each day.
We occasionally run sponsored posts. These are clearly marked and are always written by the HfP team to our usual editorial standards.
We clearly disclose if any airline or hotel reviewed on the site provided free their services for free. If there is no disclosure you should assume that the flight or room was booked in the normal way.
Head for Points is a participant in the Amazon EU Associates Programme, an affiliate advertising programme designed to provide a means for sites to earn advertising fees by advertising and linking to amazon.co.uk.
Our other active affiliate partners are (list correct as of January 2022):  Aberdeen Airport, Accor, Aer Lingus, Aerotel, Agoda, Air Malta, American Express, Argos, Atlantis The Palm, Avis, Azimo, Barclaycard, Barclays Premier, Best Western, Billhop, British Airways, Capital On Tap, citizenM, Corinthia, Currensea, Currys, Curve, Dell, eBay, ebookers, Emirates, Enterprise Rent-A-Car, Enterprise Car Club, Etihad, Europcar, Expedia, Glasgow Airport, Groupon, H10, Heathrow Airport Parking, Heathrow Express, Hertz, Hilton, Hotels.com, Iberia, IHG, insurance4carhire, JustPark, KLM, Laithwaites, lastminute.com, LATAM, Leeds Bradford Airport, Lounge Pass, Loyalty Summit, Lufthansa, Macdonald Hotels, Malmaison, Manchester Airports Group, Marriott, Melia, minicabit, Monese, NCP, NH Hotels, No1 Lounges, Official Gatwick Parking, Oman Air, Opodo, ParkVia, Pestana, Plaza Premium, Point A Hotels, points.com, Preferred Hotels, Priority Pass, Qatar Airways, Radisson Hotels, Rail Card, Revolut, Rimowa, Sainsbury's Bank, Singapore Airlines, Sixt, Stansted Express, SWISS, Thistle, Travelzoo, Travelex, Trip.com, Viking, Virgin Atlantic, Virgin Money, Virgin Red, Vueling.
In many cases our affiliate arrangement only covers selected products or services. Not every purchase made after clicking through to one of these companies will generate a commission.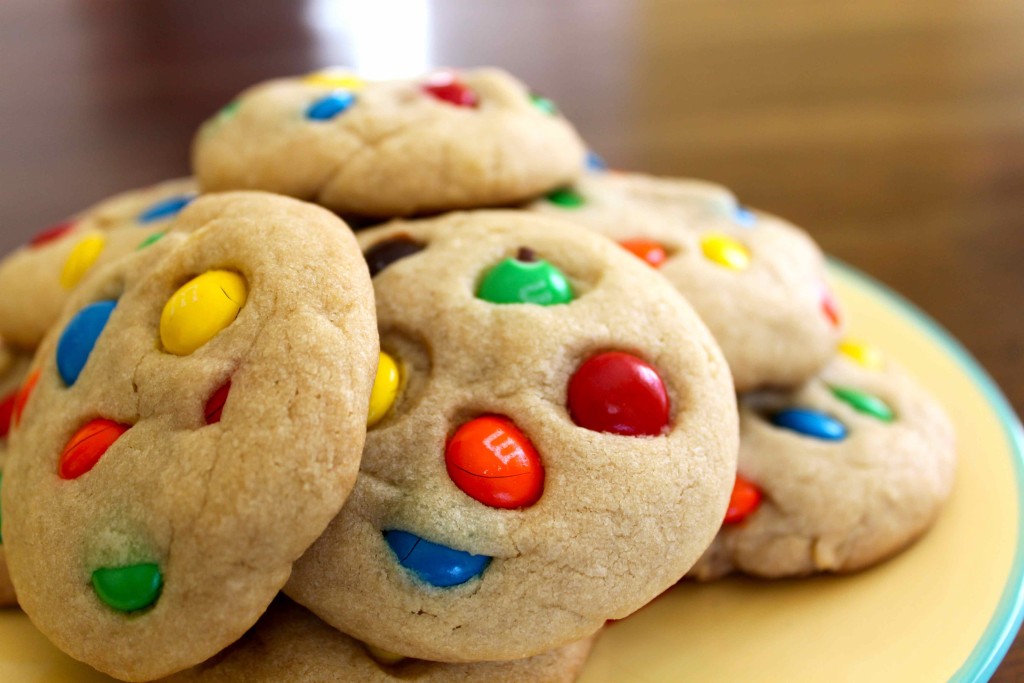 Cookie Policy
Cookies are small bits of information which are downloaded to the device used to visit a website. Each time that the same website is visited again, this device will be recognized.
By using cookies, information about visits and visitors will temporarily be saved by that website. Other websites may also recognize the device used through that same cookie. On each visit, various types of cookies may be used.
Cookies allow a website to customize a visit, for example by:
Showing relevant navigation settings
Remembering visitor preferences
Generally improving the user experience
Limiting the number of adverts shown
By visiting Head for Points, you agree by default that Head for Points places cookies on your device.
If you do not want Head for Points to place cookies on your device, you can refuse the use of cookies via your browser's settings or options. This may, unfortunately, stop the site functioning properly.
There are various different types of cookies used:
Anonymous cookies that allow visitors to navigate around Head for Points. The information gathered by these cookies is not used for marketing purposes. If the use of these cookies is not allowed, various parts of the site may not function.
Anonymous cookies that help Head for Points improve its website. These cookies collect information about how visitors use the site and which pages they visit. We use Google Analytics and Alexa amongst other tools.
Cookies places by advertising and affiliate networks with the permission of Head for Points. These will send advertisers (such as Google through the Google AdSense program) information including your IP address, your ISP, the browser you used to visit Head for Points and, in some cases, whether you have Flash installed. This data is generally used for geographical targetting (showing non-UK ads to overseas readers, for example) or showing certain ads based on specific sites visited (such as showing travel ads to someone who frequents travel sites). In some cases, cookies are used to reward Head for Points for the generation of leads or sales.
DART cookies may be used for ads served through Google's DoubleClick, which places a cookie on your computer when you are browsing the web and visit a site using DoubleClick advertising (including some Google AdSense advertisements). This cookie is used to serve ads specific to you and your interests. The ads served will be targeted based on your previous browsing history (for example, a John Lewis ad if you have previously visited their website). DART does not track personal information about you, such as your name, email address, physical address, telephone number, bank account numbers or credit card numbers. You can opt-out of this on all sites using this form of advertising by following the guidance here.
Anonymous cookies that allow Head for Points to remember visitor choices and preferences. This includes, ironically, a cookie to ensure that you do not see the cookie pop-up notice again on the same device.
You can discover more about cookies at allaboutcookies.org
The "Your Online Choices" page provided by the Interactive Advertising Bureau provides an easy way to prevent the use of advertising cookies from any or all of the advertising networks that are members of the IAB. You can chose to disable or selectively turn off cookies or third-party cookies in your browser settings, or by managing preferences in any security software you run. However, this can affect how you are able to interact with Head for Points as well as other websites. This could include the inability to login to services or programs, such as logging into forums or accounts. Deleting cookies does not mean you are permanently opted out of any advertising program. Unless you have settings that disallow cookies, the next time you visit a site running the advertisements, a new cookie will be added.
Please click here to return to the Head for Points home page.