Welcome to the HfP frequent flyer glossary
Links on Head for Points may pay us an affiliate commission. A list of partners is here.
Welcome to the Head for Points frequent flyer glossary.
We decided to launch this after a reader dropped me a note asking if HfP has a page devoted to explaining some of the specialist terms that crop up in the frequent flyer and hotel loyalty world.
The answer was 'No'. Historically the reason for this is that we have an editorial rule never to use abbreviations or shortcode. Heathrow is always 'Heathrow', not 'LHR'. Surcharges are surcharges, not 'YQ'.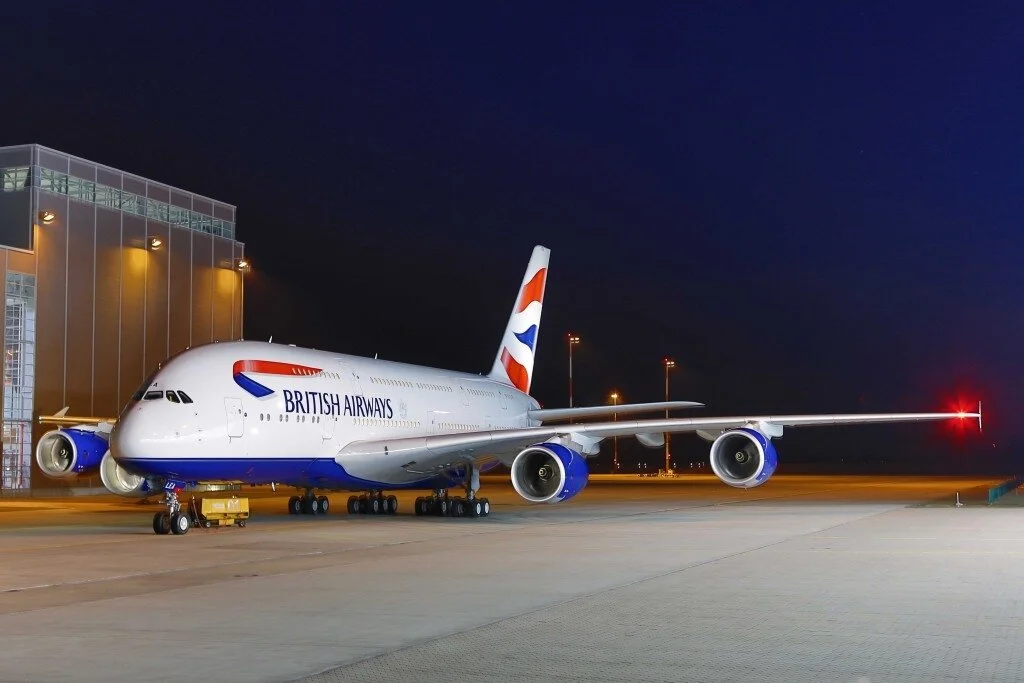 However, these rules don't apply to our comments section – even in comments that Rhys and I make – and certainly don't apply to our ever-expanding forum.
I decided that the reader had a point and that we should put something together. We hope you find it useful.
Frequent flyer jargon and acronyms explained
The list is written from a UK perspective. I have deliberately excluded terms which are primarily used in the US market and are rarely heard here.
*A: the Star Alliance group of airlines
AA: the airline code for American Airlines
AFKLM: Air France KLM, the merged grouping of Air France and Dutch airline KLM
ALLIANCE: there are three major airline groupings in the world – oneworld (BA), SkyTeam (Virgin Atlantic) and Star Alliance. Holding elite status with any airline gets you equivalent benefits across the rest of the alliance. You can earn or spend miles from any alliance member on any other.
AMEX GOLD: the American Express Preferred Rewards Gold credit card, our preferred 'first' travel rewards card due to its high sign-up bonus, free airport lounge passes and 'free for a year' status
AMEX PLAT: The Platinum Card from American Express, a high fee credit card with a wide range of travel benefits
APD: Air Passenger Duty, a UK Government tax added to virtually all flights
ARCC: the American Express Rewards Credit Card, the only free Amex card which lets you collect Membership Rewards points. It is often a card you get to protect your points if cancelling a Gold or Platinum American Express card.
ATC: Air Traffic Control
AWARD: a flight, hotel night or car rental which is obtained by redeeming points from a travel loyalty programme
AY: airline code for Finnair, a British Airways airline partner in the oneworld alliance (and adopting Avios in 2024)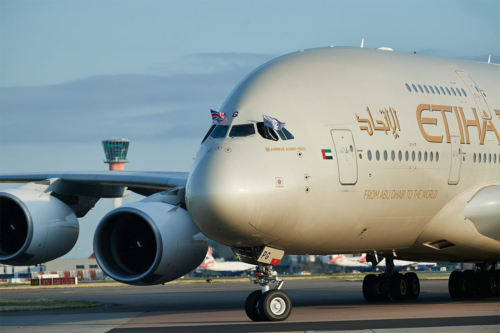 BA: airline code for British Airways, but I assume you knew that ….
BA AMEX: one or both of the British Airways American Express and British Airways Premium Plus American Express credit cards
BAEC: British Airways Executive Club
BAH: British Airways Holidays
BAPP: the British Airways Premium Plus American Express credit card
BEST FLEX / BEST FLEXIBLE RATE / BAR / BEST AVAILABLE RATE: a hotel room rate which is not prepaid and which can be cancelled until very close to arrival. Hotel sale prices are often quoted as a discount to Best Flexible Rate although they often carry more restrictive terms.
BLACKOUT DATES: specific dates during which a travel group may not make a specific deal available due to expected high demand, eg over Christmas, Easter and summer
BUMP: can be a good or bad thing – either being refused the airline seat, hotel room or rental car you have booked due to overbooking, or being 'bumped' up to a higher category of seat or room
CAPACITY CONTROLS: limits placed on redemptions or special deals by travel groups to ensure that enough rooms or seats are left to sell at full price based on expected demand
CCR: see CONCORDE ROOM
CE / CLUB EUROPE: the British Airways short haul Business Class cabin
CEDR: Centre for Effective Dispute Resolution, an arbitration process used by British Airways and some other airlines to settle passenger disputes over refunds, compensation etc. It is sometimes used as a 'catch all' term for the various dispute resolution schemes, not just CEDR itself.
CIV: Corporate Individual Value, a score assigned to you by an airline to show your worth to the company. With BA it is mainly driven by your Executive Club status – cabin crew can tell you what yours is if you ask nicely.
CLUB SUITE / CLUB WORLD: the two variants of British Airways long haul Business Class seating. Club Suite is the new version with a closing door. Club World is the (tired) old version with little privacy and a mix of forward and backward facing seats. Some people use Club World to refer to any BA long haul Business Class cabin irrespective of the seat type.
CODESHARING: a process where an airline places its flight code on a flight operated by another airline, usually allowing flyers to earn (but not necessarily spend) frequent flyer miles on the codeshare flight and to book through-tickets which connect to the codeshare. Often used by major airlines with regional carriers, eg BA and Virgin work with IndiGo to allow single ticket bookings from the UK to regional Indian cities. It can mean that, for example, you book a flight on the Virgin Atlantic website with a Virgin Atlantic flight number which is operated by a different airline – albeit this must be disclosed at the time of booking.
COMPANION VOUCHER: in our universe, the 'book one frequent flyer seat, get one free' voucher given out on the British Airways American Express and Virgin Atlantic Mastercard credit cards
CONCORDE ROOM: a lounge at Heathrow Terminal 5 used by ticketed First Class passengers and British Airways Executive Club Gold Guest List members
CONNECTION: a change of aircraft en route to your final destination when booked on a single ticket
CS: Customer Services, usually referring to the call centre, or Club Suite, BA's new-style Business Class seat (see CLUB SUITE)
CSA: Customer Service Agent, usually in a call centre
CSD: Cabin Service Director, the most senior member of cabin crew (BA no longer uses this term internally but it is still used by travellers)
CW: see CLUB WORLD
CX: the airline code for Cathay Pacific
DEVALUATION: the overall term for any change to a loyalty programme which makes it less valuable to its members via a change in the rules for earning or redeeming points
DL: the airline code for Delta Airlines
DOUBLE DIP: when multiple offers are triggered with a single flight or hotel stay, eg potentially triggering two different bonuses or combining a bonus points offer with a cashback deal on your credit card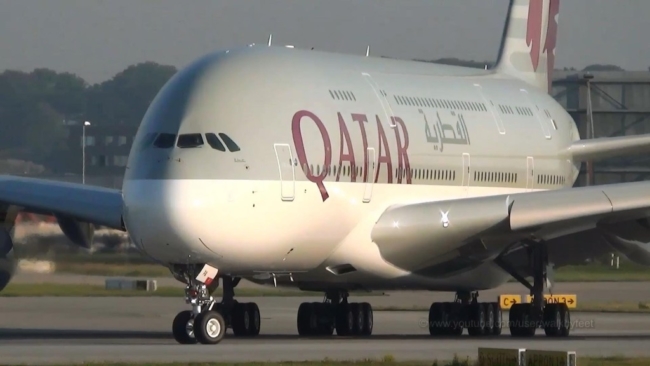 EARN AND BURN: on their own, the accruing and redeeming of travel reward points. When used together, used to describe the overall process of earning and redeeming points. It can also be used to describe a strategy of spending your points as quickly as you can earn them, to remove any risk of devaluation.
EC261 / UK261: the European Union law, now copied into UK law as UK261, which lays out the compensation and recompense you are legally due if your flight is cancelled or delayed
EI: the airline code for Aer Lingus
EK: the airline code for Emirates
ELITE BONUS: additional miles or points earned from a flight or hotel stay because you have elite status in a loyalty programme
ELITE STATUS: a membership tier within a travel rewards programme which gives additional benefits to members
ETA: Estimated Time of Arrival
EURO TRAVELLER / ET: the British Airways terms for its short-haul Economy cabin
EY: the airline code for Etihad
F: First Class
F&B: Food & Beverage
F LOUNGE: First Class lounge
FA: Flight Attendant (whilst this is a US term, many people still use the FA abbreviation to refer to cabin crew)
FARE CLASS: a set of conditions applicable to a flight ticket covering class of seating, lounge access, flexibility etc which affects mileage earning. Whilst originally consistent across airlines, and whilst some (J, Y) still are, most airlines have created their own. Not used by Low Cost Carriers.
FFN: Frequent flyer number
FFP: Frequent Flyer Programme
FIFTH FREEDOM FLIGHT: a flight which has special permissions to stop midway between its origin and desination and pick-up passengers during the stop. Singapore Airlines flies Singapore to Frankfurt to New York, for example, and sells tickets for the Frankfurt to New York part thanks to fifth freedom rules.
FIRST WING: the dedicated check-in area for First Class, British Airways Executive Club Gold and above (and oneworld equivalent) passengers at Heathrow Terminal 5
FLUB: a term used for British Airways flights where the First Class cabin is not sold but may be opened up to high status Club World / Club Suite passengers in Business Class if the flight is busy. Passengers receive the usual Business Class service.
FR: the airline code for Ryanair
FS: the Four Seasons luxury hotel chain
FT: either Fast Track (for security, check-in, boarding) or the Flyertalk website or the Financial Times newspaper
FUEL SURCHARGE: back when airline fares were fixed, this was a sum added during a period of high oil prices. Today it is more broadly used to cover surcharges added by airlines to redemptions. See also 'YQ'.
FULLY FLEXIBLE / FULLY FLEX: a ticket which allows significant freedom to change time or route, usually at zero, or minimal, cost, and the ability to refund for free.
GFL: British Airways 'Gold for Life' status
GGL: Gold Guest List, a special British Airways tier which sits above Gold
GUF / GUF1 / GUF2: upgrade vouchers, valid for one or two passengers depending on type, given to British Airways Executive Club Gold Guest List members
HBO: a 'hand baggage only' airline ticket which does not allow checked luggage
HEX: the Heathrow Express rail service
HHA: see HOUSEHOLD ACCOUNT
HIX: Holiday Inn Express (and HI for Holiday Inn)
HOUSEHOLD ACCOUNT: a process (the exact mechanisms vary) by which multiple people – often restricted to a family group – can combine their loyalty points for any member of the group to spend
HUACA: Hang Up And Call Again, ie the suggestion to you when a call centre agent appears to give incorrect guidance
I: the fare code for the cheapest available non-refundable, non-changeable Business Class flight ticket
IAG: International Airlines Group, the Spanish-listed company which controls British Airways, Iberia, Aer Lingus and Vueling amongst other airlines
IB: the airline code for Iberia
IDB: Involuntarily Denied Boarding, when you are refused a seat on the flight you have booked, usually because the flight is oversold
IFE: In-Flight Entertainment
IHG: InterContinental Hotels Group, owner of Holiday Inn, InterContinental, Crowne Plaza and many other brands
IRROPS: a trade term for a period during which flights are disrupted en masse, often due to bad weather or IT issues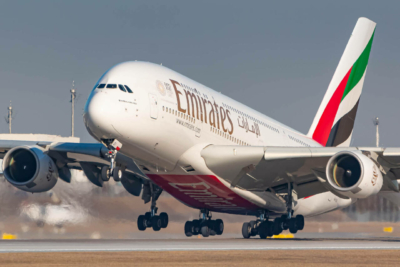 J: Business Class (J is the fare code for a fully flexible Business Class flight ticket)
J LOUNGE: Business Class lounge
JAL / JL: Japan Airlines (JAL is shorthand, JL is the airline code)
LAYOVER: a break in a flight at a connecting airport – technically it should be under 24 hours to be treated as a layover (which has impacts for airport taxes) and not a stopover (a break of 24+ hours)
LCC: Low Cost Carrier, albeit these are not firmly defined (Ryanair and Wizz Air are definitely LCCs, but is easyJet these days?)
LCY: London City Airport
LGW: London Gatwick airport, you may also see LGW N and LGW S for the North and South terminals
LH: depending on the context, either a long haul flight or Lufthansa
LHR: London Heathrow airport
LINKED ACCOUNTS: in our universe, where your frequent flyer account is linked to other loyalty programmes or corporate profiles to allow points to be transferred or deposited
LTN: London Luton airport
LX: the airline code for SWISS
MARRIED SEGMENT AVAILABILITY: a process which restricts reward availability based on the starting point. You may see seats for Seville to Madrid to New York when there is no availability for Madrid to New York on its own. Iberia and Qatar Airways use this system, BA does not.
MATTRESS RUN: booking and checking into a hotel for the night purely to earn hotel loyalty points or credit towards elite status, often leaving immediately without actually staying the night
MCOL: Money Claim Online, an online service which allows you to start a small legal claim online, often used when CEDR fails
MCT: Minimum Connecting Time. Each airport publishes its own estimated Minimum Connecting Time for someone with checked baggage – which may vary for connections which involve changing terminals – and flight ticketing websites will not sell tickets where the connection is shorter than this.
ME3: shorthand for the three largest airlines in the Middle East – Emirates, Qatar Airways and Etihad
METAL: used to describe the operator of a flight, which may be different from the airline who sold you the ticket (eg 'I bought a BA codeshare flight which is on Finnair metal')
MH: the airline code for Malaysia Airlines
MILEAGE RUN: a flight or series of flights taken for the primary purpose of earning frequent flyer miles or points towards elite status and not because the flyer wants to visit the end destination
MMB: the part of an airline website which allows you to amend your booking, often but not always called Manage My Booking
MO: the Mandarin Oriental luxury hotel chain
MR / MR POINTS: American Express Membership Rewards points, the rewards currency (convertible into many airline or hotel loyalty schemes) offered on most of Amex's own-brand credit and charge cards
NH: the airline code for All Nippon Airways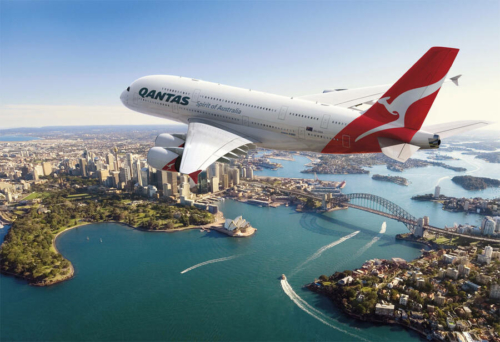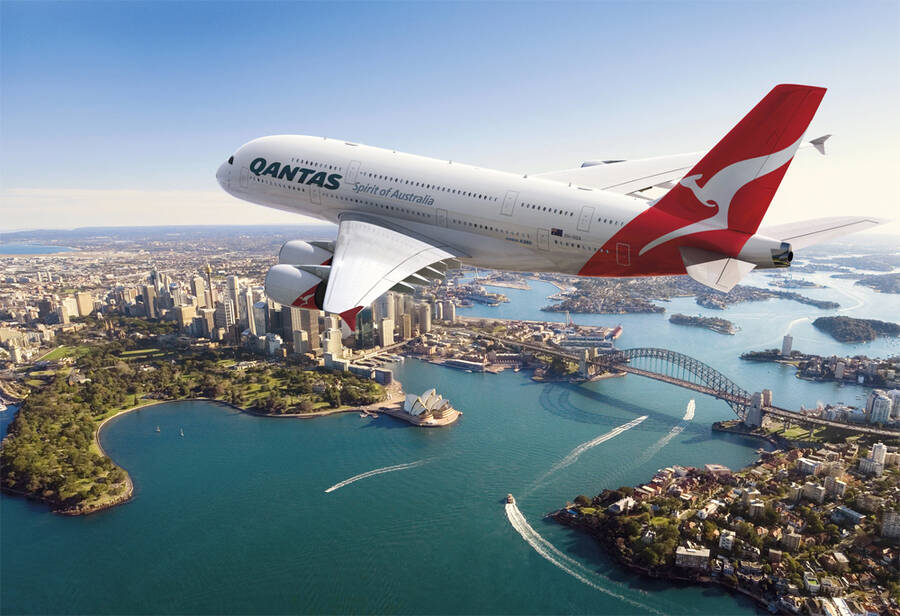 OB: British Airways On Business, a loyalty programme for small businesses
OLCI: Online Check In
ONE CLASS: a flight which offers only Economy seating (in rare circumstances, only Business Class seating)
ONE CLASS UPGRADE: having your flight, hotel room or car rental upgraded to the next most expensive option, eg from Economy to Premium Economy
ONEWORLD: see OW
OP: Original Poster, ie the person who started a particular thread in a forum
OP-UP: an operational upgrade, caused by an airline having to move passengers to a higher cabin due to having oversold a lower one
OPEN JAW: a return flight ticket where the flight back to your original starting point is from a different airport to the one you arrived in, eg outbound London to New York, returning Boston to London (it can also mean returning to a different origin city, eg London to New York to Manchester)
OTA: Online Travel Agent, eg Expedia
OW: either the oneworld airline alliance, the grouping which includes British Airways, American Airlines and Iberia amongst others, or shorthand for one-way
OW EMERALD: status cards issued by oneworld alliance airlines which are equivalent to British Airways Gold
OW SAPPHIRE: status cards issued by oneworld alliance airlines which are equivalent to British Airways Silver
PAX: airline industry shorthand for passengers
PE: the Premium Economy cabin, now offered by most long haul airlines
PH: the Park Hyatt luxury hotel chain
PLAT: see AMEX PLAT
PNR: Passenger Name Record, the six character reference for a flight booking
POOLING: the process by which multiple people can earn or transfer points into one travel loyalty account
POUG: a 'pro-active online upgrade', eg a message you receive from an airline via email or its app in advance of travel offering you a cash upgrade for a fixed fee
PP: Priority Pass, a membership scheme which allows cardholders to access independent airport lounges. Often given away as a perk with premium credit cards or bank accounts, eg The Platinum Card from American Express, HSBC Premier World Elite, American Express Preferred Rewards Gold
PRG: the American Express Preferred Rewards Gold credit card
QF: the airline code for Qantas
QR: the airline code for Qatar Airways
QSUITE: the highly regarded Business Class seat used by Qatar Airways on some of its aircraft
RACK RATE: the highest price a hotel room can be sold for, only relevant in countries where hotels are not allowed to charge more than an officially filed price. This is not the same as Best Flexible Rate.
RC: The Ritz Carlton luxury hotel chain
REDEEMABLE MILES: miles or points which can be spent on a reward but which do not count towards elite status (eg miles earned from credit card spend)
RETROACTIVE CREDIT: requesting miles or points for a flight or hotel stay after the event, often because you did not give your membership details at the point of travel or because the flight or stay failed to post to your account for some reason
REVENUE BASED: a structure whereby the miles or points you earn or spend on a ticket or room are directly based on the cost of that ticket or room. If a reward flight to Amsterdam costs 9,000 Avios every day then it is not revenue based. If a reward flight to Amsterdam is priced at 100 Avios per £1 of cash cost then it is revenue based.
REWARD FLIGHT SAVER / RFS: an Avios reward ticket where the cash payment element is fixed and is not directly related to the actual taxes and surcharges incurred
RT: Round Trip
RTW: Round the World ticket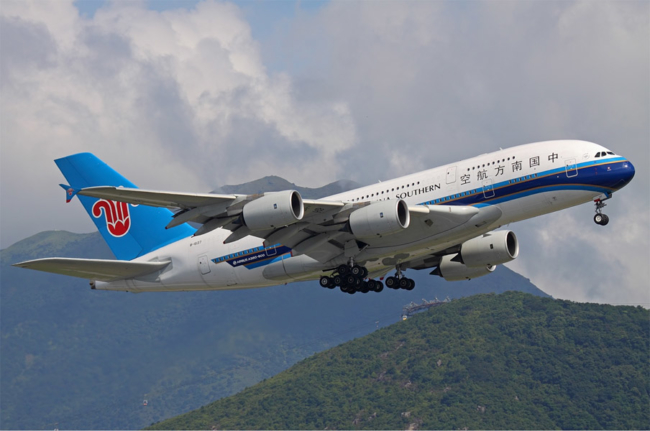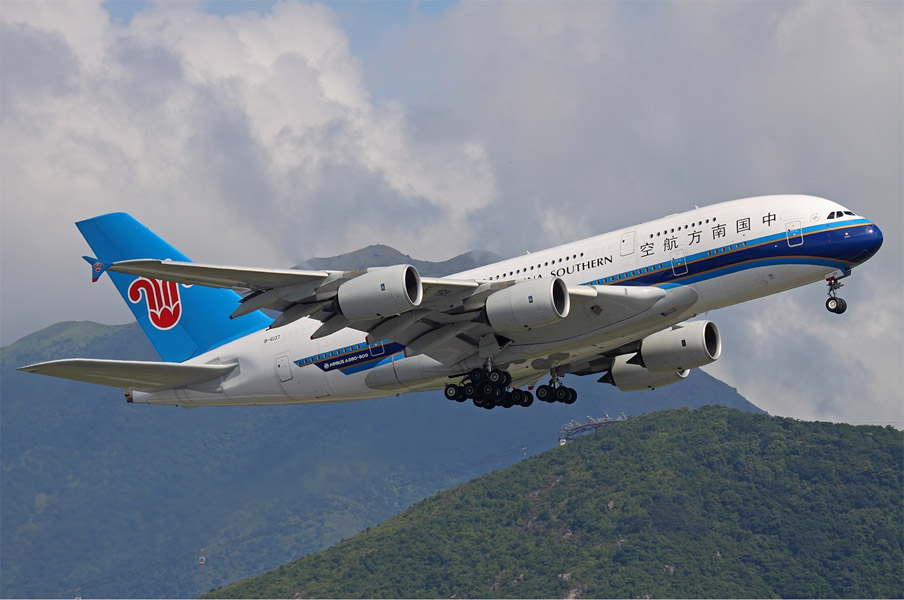 SEAT PITCH: the distance between one point of an airline seat and the same spot on the seat immediately behind it
SEGMENT: one flight inside a larger itinerary
SEMI-FLEXIBLE / SEMI-FLEX: a ticket which allows some freedom to change time or route, but not complete freedom, and without free cancellation
SIGN-UP BONUS: a special bonus for a new member of a loyalty programme or a new holder of a credit card
SQ: the airline code for Singapore Airlines
STANDBY: the process by which a passenger can be placed on a list for a flight which is currently full but which may have seats if other passengers cancel, miss connections or fail to show
STATUS BONUS: additional miles or points earned from a flight or hotel stay because you have elite status in a loyalty programme
STATUS MATCH: a process by which a travel loyalty scheme will give you status in their programme equivalent to the status you hold in a competing programme, as a way of encouraging you to switch brands
STATUS MILES: miles or points earned which count towards elite status in that programme. Some REDEEMABLE MILES are not status miles, especially if earned from a promotion or a partner.
STN: London Stansted airport
STOPOVER: a break in a flight at a connecting airport – technically it should be 24+ hours to be treated as a stopover (which impacts on airport taxes) and not a stop / layover
SUB: See SIGN-UP BONUS
SUPP: a supplementary card, usually referring to a 2nd card issued on a credit card account. Spend made by the supplementary cardholder is billed to holder of the main (primary) card. Supplementary cardholder do not necessarily receive benefits given to main cardholders.
T5: London Heathrow Terminal 5, the main British Airways terminal (T2, T3 and T4 are also used – there is no T1)
TA: Travel Agent
TATL: transatlantic
TFC: the taxes, fees and charges element of a cash or reward flight ticket
TFW: see FIRST WING
TIER POINT: a currency which allows the owner to achieve a higher level of status in a loyalty programme, and is often separate from REDEEMABLE MILES. Can usually only be earned from cash flights / cash hotel stays and not via partner activity such as credit card spend. British Airways Executive Club requires 600 tier points in a membership year to earn or retain Silver status for example.
TIX: airline shorthand for tickets
TP: see TIER POINT, the British Airways Executive Club status currency
TP RUN: a trip taken for the primary reason of earning British Airways (or another airline) tier points towards elite status, often involving a large number of connections
U2: the airline code for easyJet, oddly
UA: the airline code for United Airlines
UD: refers to the Upper Deck, only found on the A380 and the handful of remaining Boeing 747 aircraft
UK261: see EC261
UM: Unaccompanied Minor, ie a child travelling alone
UPPER CLASS: the Virgin Atlantic Business Class cabin (it has no First Class)
UUA: Upgrade Using Avios, a British Airways Executive Club feature
VS: the airline code for Virgin Atlantic
W: Premium Economy Class (W is the fare code for a fully flexible Premium Economy flight ticket)
WA: the Waldorf Astoria luxury hotel chain
WAITLIST: a list of passengers who wish to travel on a flight which is currently full
WALKED: when you are refused a room at a hotel for which you have a confirmed booking due to rooms being oversold, and the hotel has to book you a room at another property
WATERSIDE: the name of the British Airways head office complex near Heathrow
WET LEASE: when an airline leases an aircraft and crew, usually done to provide cover at peak periods or during unexpected maintenance. You may book a British Airways flight but find that you are on, for example, a Finnair aircraft with a Finnair crew.
WORLD TRAVELLER / WT: the British Airways terms for its long-haul Economy cabin
WORLD TRAVELLER PLUS / WTP / WT+: the British Airways terms for its long-haul Premium Economy cabin
Y: Economy Class (Y is the fare code for a fully flexible Economy Class flight ticket)
YMMV: a US phrase, short for 'Your Mileage May Vary', which means that the experience of one person may not replicate the experience of someone else if they make the same request of a hotel or airline
YQ: a surcharge added by an airline to the cost of a flight, also often called a 'fuel surcharge' despite no longer being linked to the fuel price. This surcharge is blended into the price you pay on a cash ticket but is added as a stand-alone payable item when booking a reward flight.