Meet the Head for Points team
Links on Head for Points may pay us an affiliate commission. A list of partners is here.
Head for Points is put together by a full-time team of three people. We work with a trusted team of independent advisors for IT and PR and a small number of freelance writers.
We are based at 1 Poultry in the City of London, opposite the Bank of England.
Because we promote travel rewards credit cards on this site, we are regulated and authorised by the Financial Conduct Authority (FRN 690573).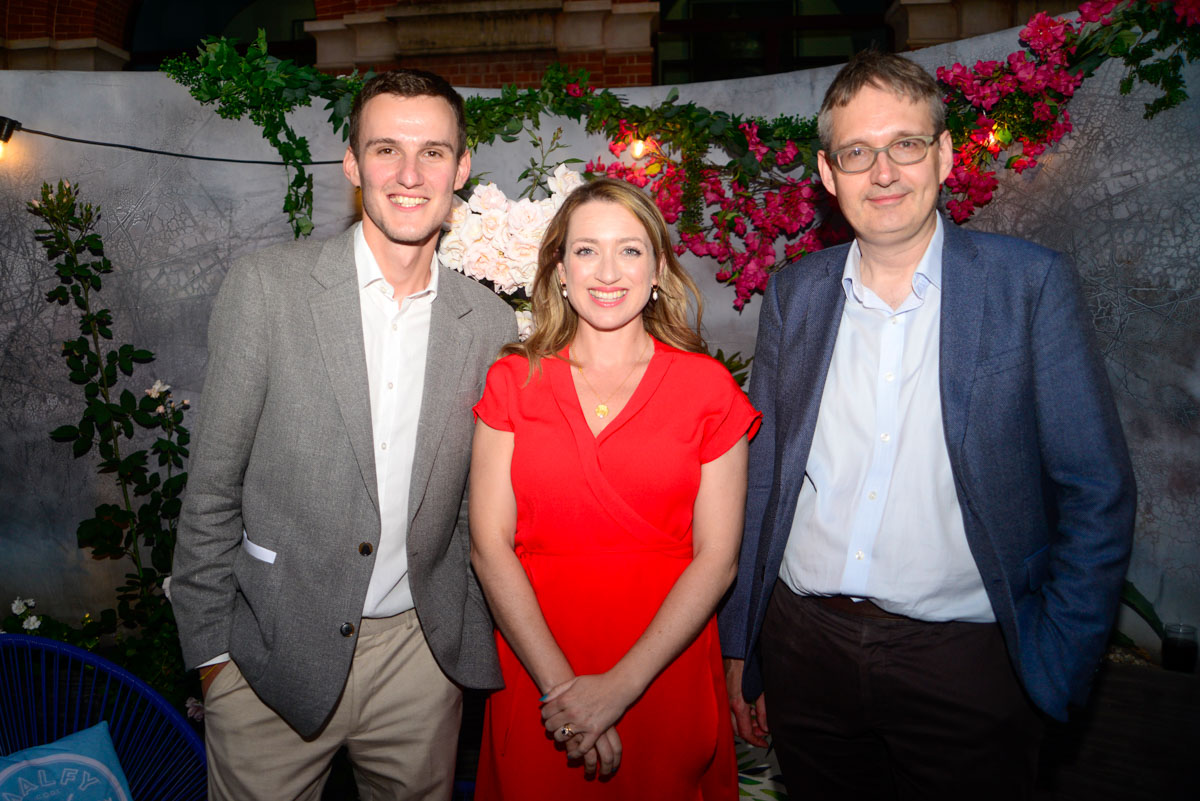 Rob Burgess, Editor and Founder
Rob Burgess founded Head for Points in 2011. After 17 years in the City, where he ended up as a Partner in a major private equity fund, he changed tack and decided to start a different sort of business travel website.
Traditional business travel magazines and website are insular, written for and read by people in the trade rather than 'real' travellers. Rob had been a keen contributor to the Flyertalk frequent flyer forum since 2004, and wanted to create a website for actual business travellers. It would have a strong focus on the thing that business travellers care most about: their frequent flyer miles and hotel loyalty points, and their elite status with these programmes.
This site has shown strong year-on-year growth in page views every year, even during the pandemic, and will hit 29 million page views in 2023. 80% of these are from the UK.
Rob has won or been shortlisted for multiple travel industry awards. He is a past winner of 'Editor of the Year' at the Business Travel Journalism Awards, and has been nominated in at least one category every year since 2017.
Rob was shortlisted for 'Editor of the Year' and 'Digital Journalist of the Year' at the 2023 Business Travel Journalism Awards.
Rob's TV and radio appearances include 'Talking Business' for BBC World, 'You and Yours' for BBC Radio 4, 'Rip Off Britain' for BBC1 and various TV pieces for Sky News.
Rob's LinkedIn profile is here.
Sinead Archer, Commercial Director
Sinead Archer is a highly experienced travel marketing professional. She has worked for a variety of companies including Virgin Atlantic, where she worked on the launch of the Virgin Atlantic credit cards, Royal Caribbean Cruises, Wyndham Hotel Group and Cosmos Holidays.
She joined Head for Points in 2019. Sinead is the central point of contact between HfP and our various commercial partners.
Sinead's LinkedIn profile is here.
Rhys Jones, Senior Product & Content Manager
Rhys Jones is one of the leading aviation writers in the UK, having flown most major carriers in Business or First Class. He has a particular interest in 'the customer experience', or paxex as it is known in the trade.
As well as being our lead flight reviewer, Rhys also writes the majority of our hotel reviews, spending 70+ nights per year in four and five star hotels across the world. He has also written aviation features for The Sunday Times.
Rhys joined us in 2019 after earning a First Class degree in American and English Literature at the University of East Anglia.
Rhys won a 'Highly Commended' award for 'Best Newcomer To Business Travel Journalism' at the 2019 Business Travel Journalism Awards. In 2021 he managed to go a step further and win the 'Best Newcomer to Business Travel Journalism' title outright.
In the 2023 Business Travel Journalism Awards Rhys was shortlisted for his hotel reviewing.