Got 15,000 unwanted Air Canada miles? (or other orphan miles?)
Links on Head for Points may pay us an affiliate commission. A list of partners is here.
A reader recently dropped me an email to ask if I had any ideas about what to do with some orphaned Air Canada Aeroplan miles he had.  I thought the reply I gave him may be of interest to a few other people.
First, some background.  There is a website called points.com which is a facilitator for the purchase and exchange of miles.  If you have ever bought Avios, you may have noticed that your credit card statement showed 'points.com' as the merchant.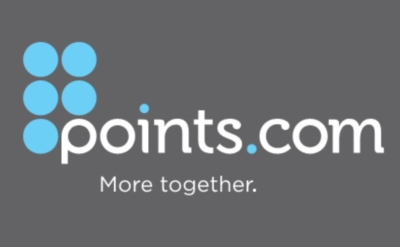 points.com is a 2-legged business, half of which is handling 'buy points' requests for various frequent traveller schemes. The other half is operating a free online exchange for miles and points.
You can register for points.com via this link.
Now, don't get too excited about this. Avios is not part of the scheme, for a start. The exchange rates they use are also very poor. However …. if you have a small number of miles in an airline or hotel programme that you are never going to use, and which may be expiring, points.com is better than nothing.
I have used it in the past to clear out a small number of American Airlines miles (before they insisted on a 25,000 minimum transfer) and some US Airways miles. In both cases I turned them into a modest number of IHG Rewards Club hotel points.
For reasons unknown, there is one 'sweet spot' redemption for Air Canada Aeroplan miles.  Assuming you have 20,000 Air Canada miles languishing unloved, this is what points.com will offer you:
16,802 US Airways miles (this is the good one, basically 1 : 085)
7,500 American Airlines miles
14,450 IHG Rewards Club points
16,055 Melia Rewards points
There are also other options, but they are not relevant to the UK market.
You need to remember that US Airways and American Airlines have merged.  At some point in 2014, US Airways Dividend Miles will merge with the American Airlines programme, allowing you to pool your miles.   Even before then, from 31st March, US Airways will be a member of the oneworld alliance and so you will be able to spend your US Airways miles on BA flights.
Apart from the US Airways deal, which is surprisingly generous, none of those transfer deals are great value.  However, if you have 15,000 Air Canada miles doing nothing (15,000 is the minimum Air Canada transfer) then it is a trade worth doing. There are also no fees to pay to anyone for 'exchange' transactions.
When looking at the points.com website, you will note that it also allows you to trade points with other members, after paying a stupidly large fee.  This is always poor value and I do not recommend it. When seeing what you can get for your points, look at the 'exchange' results and not the 'trade' results.
Air Canada Aeroplan is not the only currency you can trade via points.com.  You can also use it to offload American Airlines miles (25,000+), Melia Rewards points (2,500+), Amtrak Guest Rewards (1,000+), Asia Miles, Avianca Lifemiles (1,000+), Delta SkyMiles and US Airways miles, amongst others.
But remember, ONLY look at the 'Exchange' options, not the 'Trades', unless you 100% sure you are getting a good deal.  Not surprisingly, you'll find the 'Trades' listed first …..