Slightly OT: Earn 10% interest on your Nectar balance with Nectar Hive
Links on Head for Points may pay us an affiliate commission. A list of partners is here.
Whilst Head for Points does not officially cover Nectar points, it is a transfer partner of American Express Membership Rewards at 1:1.  You can move your 30,000 American Platinum or 20,000 American Express Gold sign-up points across to Nectar so it does offer you an extended range of redemption options.
Nectar has just launched something revolutionary.  They are paying interest on your points balance.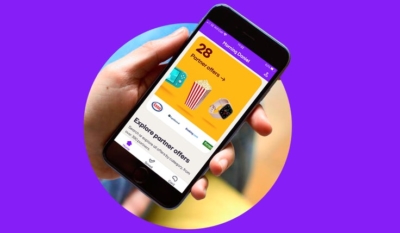 The current interest rate is 10% which is substantially more than you will get anywhere else these days.
The new scheme is called Nectar Hive.  In theory it is not open to all members yet.  I cannot see it on my menu bar but if I log-in and go directly to this link it does seem active.
Hive is effectively an instant access savings account.  If you move some of your points into your Hive, they disappear from the points total you see when you log in.  Those points sit in your Hive account and accrue interest at 10% annually, paid weekly.
When you want to spend your points, you can transfer them instantly back into your main account.  This means that the Hive is effectively a no-brainer as there is no reason not to use it.
If you believed that Hive would be around for a long time, you could generate a good return here.  The power of compound interest would see 10,000 points double in seven years.  You could turn a chunk of Membership Rewards points into quite a tidy sum.
Unfortunately, if the scheme did take off in a big way, I have little doubt that Nectar would reduce the interest rate or put a cap on what could be kept in your Hive.
The only thing I don't fully understand is WHY they are doing this.
My gut feeling is that Nectar points are redeemed fairly quickly.  This makes sense since there is no benefit in saving them up – the deals do not get any better whether you are redeeming 500 points or 50,000.  Most people probably cash them in for £2.50 of vouchers every time they hit 500 points.
From Nectar's point of view, this is bad news as they don't get to build up a large pile of unspent cash.  10% interest may be seen as a small price to pay if it slows down the rate at which people spend their points.
If you don't want to keep your points in the Hive, this page on our sister site Shopper Points shows the best value Nectar redemptions – ie everything which gets you more than the standard 0.5p per point!