East Coast Rewards to close as Stagecoach wins franchise
Links on Head for Points may pay us an affiliate commission. A list of partners is here.
The Government announced on Thursday that a consortium comprising of Stagecoach (90%) and Virgin Rail (10%) will take over the East Coast rail franchise from 1st March 2015.
I will not dwell on the political issues behind putting the franchise back into the private sector – although you should remember that the new trains which are coming into service were ordered by the Government a number of years ago and are not, despite how the announcement may read, something which was proposed by the winning consortium.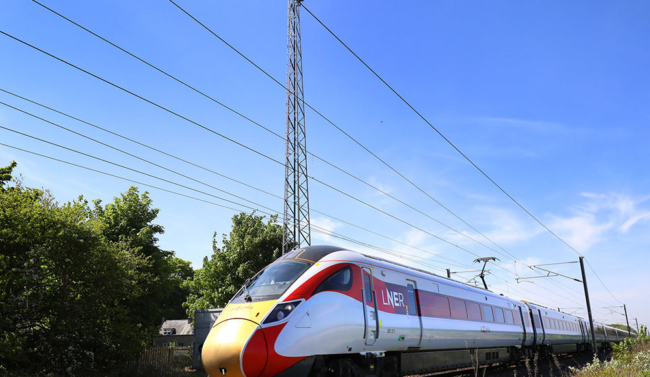 The key issue for Head for Points is what happens to the East Coast Rewards loyalty programme.  As I have written before, East Coast Rewards is easily the most generous rail loyalty scheme available.  You effectively get a free First Class return ticket ANYWHERE on their network for spending just £600 on First Class rail tickets (or £900 on standard tickets).  This is a very generous rebate on your spend.
Looking at the Stagecoach press release, it seems that East Coast Rewards will close.  It will be replaced by Nectar points – not entirely surprising given that Virgin Trains already issues those for trips on West Coast.   Effectively, your 'reward' will be reduced to 1% back of the amount you spend compared to a potential 10%+ with the current East Coast Rewards scheme.
The only surprise in the announcement is that Virgin Trains (or at least the East Coast part) will become a Nectar redemption partner.  Given that the redemption rate is unlikely to be any better than the usual 0.5p per point, you would be no better off than if you used your points in Sainsbury's and booked your train tickets for cash.
Since their is no sensible alternative to East Coast Rewards, I will continue to book tickets through their site when it is no more expensive than booking elsewhere.  Even if the scheme does close overnight on 1 March – which is unlikely as the new team will have more important things to worry about – you should still be able to book for travel up to 12 weeks ahead.
We can only hope that there is no repeat of what happened when Stagecoach took on the South West Trains franchise.  They worked out via a computer how few train drivers they would require for their trains based on the timetable, sacked a large number of drivers to take them down to this number, and then faced total chaos when it turned out that the computer simulation bore no resemblance whatsoever to how the system worked in reality ….