Here is something a bit different for New Year's Day – hopefully you may have 20 minutes spare today to enjoy it.
If you've never seen "Frequent Flyer – The Video", then you really should. It has been 3-4 years since Gabriel Leigh made it, I think as a graduation project in the US, but it remains a fantastic piece of work.
It is a 20 minute piece about collecting airline miles, in particular the people (like us!) who do it. It primarily focusses on mileage running – taking very cheap or multi-segment flights on crazy routings in order to accumulate miles or status points very cheaply.
This practice has historically been very popular in the US because of the ability to turn a New York to San Francisco flight into an 8-segment marathon, on the same airline.  It has become less common recently as the major airlines brought in spend targets as well as mileage targets to retain status.
(In Europe a mileage run is a lot more difficult because of the number of different airlines – the best you might manage is, potentially, flying London to Zurich to Frankfurt instead of London to Frankfurt, in order to add an extra Star Alliance flight segment or some extra miles.  Some people, of course, have been using the current BA fare sales to create incredibly complex routing to Hawaii that earn over 1,000 tier points on a £1,100 fare.)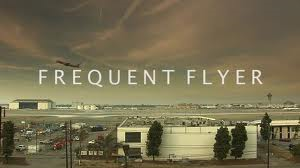 Anyway, back to the video. The production quality is outstanding, as good as any documentary made for the cinema. Randy Petersen, founder of Flyertalk and Milepoint, is featured, as are some other regular Flyertalk posters, albeit under their real names. It includes a segment with Steve 'Beaubo' Belkin, talking about how he infamously hired disabled Thai rice farmers to fly between Bangkok to Chiang Mai all day, every day, in order to take huge advantage of a Star Alliance promotion! (Belkin is the first person you see talking when the video starts, Petersen is second.)
The link to the video is here on Vimeo if it is not showing above. If you've already seen it, watch it again – it is worth it for the quality of the film making alone.
The good news is that Leigh is now working on a feature length version of 'Frequent Flyer' for release in a year or so. Enjoy.