Getting the cheapest price and maximum rewards for train tickets (2015 edition)
Links on Head for Points may pay us an affiliate commission. A list of partners is here.
Head for Points is, of course, primarily about collecting airline and hotel points. However, most of us probably spend some time on trains as well so I thought it was worth a run through of the various options.
And, of course, traingenius.co.uk awards Avios when you book with them – so you need to know if it is a good deal or not.  Virgin East Coast and Virgin West Coast both award Virgin Flying Club miles.  Various networks offer Nectar points.
I ran this article last year but there has been substantial change since then.  redspottedhanky has stopped doing its generous promotions whilst East Coast Rewards has been wound up as Virgin took over the franchise.  What deals are left?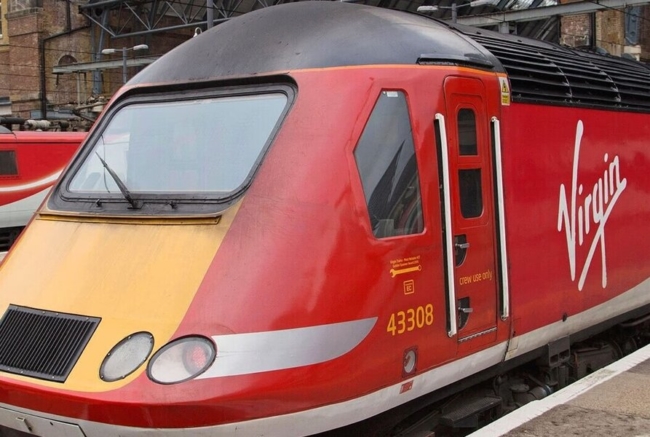 As I see it, there are 4 key points to remember when booking UK train tickets:
You have various options when booking
You could book:
directly with your train operator
via a general booking site (The Trainline, mytrainticket, redspottedhanky etc)
on the website of a different train operator altogether
You should also consider megatrain.com.  This is used by Stagecoach to offload excess capacity on its rail networks (SouthWest Trains, East Midlands Trains etc).  Confusingly, it is integrated into the megabus booking platform and you have to select bus or train as your travel option!
Watch out for hidden costs
Train tickets generally cost the same wherever you book them. However, most booking sites like to add a £1 postage charge and / or a credit card fee and / or a booking fee.  These sneaky fees have been increasing in size and scope year on year and are likely to outweigh any 'rewards' you earn.
Booking direct with your train operator may be cheaper
Some train companies offer an extra discount on their cheapest First Class and standard class tickets if you book via their websites.  Virgin East Coast offers a discount on most Advance tickets and many operators have exclusive special offers which are only available when booking direct.  You would NEVER earn enough rewards elsewhere to justify booking on another site.
TopCashback cashback is also an important factor
Cashback via topcashback.com is often available for rail tickets, and this can be large enough to influence your choice of booking site.
This is the decision tree I would follow when booking a ticket:
Question 1:  Does the train company I am using offer a discount or rewards for booking with them?
Some operators, including East Coast, offer a discount on their non-flexible fares for booking directly with them.
With Virgin East Coast, the discount seems to be lower than the 10% than East Coast Trains used to offer, but it still exists – and you get 2 Flying Club miles or 2 Nectar points per £1 spent
Virgin West Coast does not offer a discount but does offer 2 Flying Club miles per £1 spent on Virgin Trains tickets or 2 Nectar points.
First Great Western, First Hull Trains, Scot Rail and First TransPennine Express offer 2 Nectar points per £1 spent.
Cross Country appears to have dropped its discount for booking direct as far as I could tell.
The train operator sites generally carry modest, or no, credit card fees, booking fees or postage fees.  This means they are likely to offer the best overall deal.
Question 2: Should I use an independent train booking site?
If your train company does not offer any special discounts or loyalty points, you may want to consider the independent booking sites.  In general, though, they are a very poor deal unless you use the Raileasy 'no fees' 'secret' site. Let's look quickly at the policies of the major booking sites:
thetrainline.com
2.5% TopCashback for new customers or 1% for existing customers, £1.50 booking fee, 2% credit card fee, £1 postage fee (this is new for 2015) or free for station collection.  Result = waste of space.
traingenius.co.uk
2% TopCashback or they award Avios via the estore. The Avios earnings rate is 2 per £1 spent, so you effectively get 1.5%-2% back that way. It is free to collect your ticket at the station but £1.70 to post them. 2% fee for credit card purchases.  There is a £1 booking fee.  Result = waste of space.  The cashback or Avios reward will be offset by the loss of credit card points, and it is especially poor if you need your tickets posting.
raileasy.com
2% TopCashback.  Postage is £1.50 (free for station collection) with a shocking £2.50 booking fee AND a shocking 4.7% credit card fee!  Result = speechless.  Anyone caught using this should be sent to their nearest medical professional.
raileasy.co.uk/raileasy-special-offer-no-fees
Here is an interesting one.  Raileasy has a semi-secret site, only promoted via moneysavingexpert.com, which charges NO booking fees and NO credit card fees.  There are postage fees if you are starting at a station which has a ticket collection machine.  Result = the best independent option. 
mytrainticket.co.uk
NO TopCashback, 2% credit card fee, £1.50 booking fee, £1 postage.  At least postage is free.  Result = waste of space.
redspottedhanky.com
redspottedhanky has substantially deteriorated in the last year.  It used to offer no postage charges and no credit card fees, as well as giving you 1% back in loyalty points and 1.5% TopCashback.  That has now changed.
It now offers NO TopCashback, has a £1 booking fee and a £1 postage fee (free for station collection).  There is NO credit card fee, however.
Result = better than most, but beaten by the raileasy 'no fees' site
The raileasy 'no fees' site is the best option of all of the independent ticketing websites.
Question 3: Should I book with another train company on their website?
Two years ago, I would definitely have said 'Yes'.  Southern Railway was offering an amazing 6% cashback on any train ticket from any train company.  That deal was withdrawn in 2013, however, and the remaining deals are less generous. Let's look at the TopCashback rates offered by the main train companies:
Gatwick Express 4% (Gatwick Express bookings only)
First Hull Trains 2% (via Quidco, this offer is available for ALL train operators and this is confirmed by customer reviews.  Via TopCashback, it claims to be restricted to FHT bookings only although I know that it also works on other First franchises.  Use Quidco to be sure.)
South West Trains 2.5% (SWT only)
First TransPennine Express 4.5% (1% for non FTP trains) plus 2 Nectar points per £1
East Midlands Trains 2.5% (1% for non EMT trains)
First Hull Trains via Quidco is your best bet, with 2% cashback, free postage and no credit card fee.
If you don't have a Quidco account, use First TransPennine Express via TopCashback for 1% cashback PLUS 2 Nectar points per £1, worth another 1%.  Again, postage is free and there is no credit card fee.
Finally, don't forget your Tesco vouchers
redspottedhanky is a Tesco Clubcard partner.  See here for details.  You can redeem your Clubcard vouchers for double their face value in redspottedhanky vouchers.
This is not the best use of Clubcard vouchers, but if you have some spare and do not necessarily need extra Avios or Virgin miles, it is worth considering.
You can also redeem American Express Membership Rewards points for Virgin East Coast gift codes at 0.5p per point.  The gift codes are issued instantly so you can book immediately.  Virgin Flying Club miles can also be redeemed for Virgin East Coast vouchers.
All in all, the train booking scene has become substantially less generous over the last 12 months.  The end of East Coast Rewards – the only loyalty scheme worth focussing on – means that any return now is going to be fairly meagre.
Booking online via First Hull Trains, for 2% Quidco cashback and no fees, seems like the best deal at the moment.  Redeeming Clubcard vouchers for redspottedhanky credit is also an option worth considering, as is Megatrain if your route is operated by Stagecoach.
PS.  You should also have a look at this article about split ticketing, which can help save you money on rail tickets.