Bits: BA to buy Finnair?, new eGates at T5 – or pay £12.50 at Gatwick, free Azimo FX transfers
Links on Head for Points may pay us an affiliate commission. A list of partners is here.
News in brief:
IAG to buy Finnair?
I mentioned in a throw-away remark in a comment last week that Finnair could be the next airline on the IAG shopping list. Lo and behold, this article appeared on Skift over the weekend.
It is short on hard facts, of course, but the logic is sound. In the same way that Aer Lingus allows IAG to direct traffic from the UK regions to North America via a connection in Dublin, Finnair would allow it to direct regional connecting traffic from the UK to Asia. There is the additional benefit that Finnair serves destinations in Asia which are not currently flown by BA.
It won't be a quick process but, along with Portugal's TAP, it does seem to be a logical target.
New Terminal 5 e-passport gates finally open
The good news for anyone transiting through Terminal 5 is that the 15 new e-passport gates opened at the end of the last week. These are of a different design to the existing ones and are meant to be quicker and more accurate. We will see.
To use the e-passport gates, you need to be over 18 and have an e-passport (shown by the 'chip' logo on the front), issued by a country in the European Economic Area or Switzerland.
The net effect of these gates has been to make the main queue into a 'family line' since there is no logical reason for anyone without children to use it.
Pay £12.50 to bypass the passport queue at Gatwick
Meanwhile, Gatwick Airport has just launched a new solution. For a fee of £12.50, you can now use a dedicated private line at both Gatwick North and South.
Only 50 people per hour will be allowed to book slots in this queue. Unless passport officers are now paid in line with barristers, you can see how Gatwick will make a tidy sum from this arrangement.
Children may use the service, which is an improvement on the Terminal 5 e-passport lanes. Whilst it is easy to make fun of this service – and if you have checked baggage then it is a waste of time – I imagine that many people will be allowed to charge it as a business expense and take up will be OK. It is open to both EU and non-EU passport holders.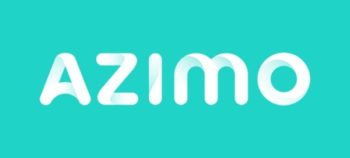 Free foreign currency transfers with Azimo
Finally, Azimo – the cheap foreign currency transfer specialist – is offering 'no transaction fees' on all transfers made from today until 1st November. This is promote their 3rd birthday. Credit card-funded transfers and SWIFT transfers are excluded.
You can find out more on the Azimo website here. As fees start from as little as £1, this is only a good deal if you are making a payment to a country where the fee is usually high.
I am currently putting together an article comparing Azimo, TransferWise (the new kid on the block, backed by Richard Branson), Caxton FX and Hi-Fx, but the results so far are not conclusive. You do need to shop around based on the currency you are transferring, the country to which you are sending the money and the value of the transfer.