Some interesting insights into how people use their frequent flyer miles
Links on Head for Points may pay us an affiliate commission. A list of partners is here.
I am spending three days this week at the Loyalty 2017 conference in London and will be giving a talk on Wednesday.
Yesterday a representative from trade group IATA presented some results from their regular survey of frequent flyer programme members.  What is interesting about this is that it includes members of many different schemes, not just one specific programme.
These were the results to the question:  "How have you used your miles over the last 12 months?".  The total is over 100% due to the ability to select multiple answers.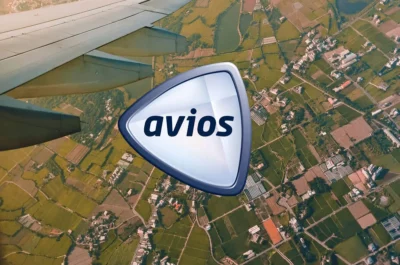 37% – flight in my usual travel class
29% – have not used my miles in the last 12 months
28% – class upgrade
17% – flight in a higher class
13% – flight on a partner airline in my usual class
7% – shopping
6% – flight on a partner airline in a higher class
6% – did not use before they expired
4% – hotel stay
4% – transferred miles to another programme
4% – paid for excess luggage
3% – leisure reward
2% – car rental
2% – donated miles to charity
There are a few interesting points here.  One is that, despite the efforts of airline programmes to introduce non-flying redemptions, the vast majority of members still redeem for flights.
As flight redemptions are likely to be more expensive than the other types of reward listed, the percentage of miles redeemed for tickets will be even higher.
I am surprised that more people did not redeem for a higher cabin reward, but that is presumably down to a) higher cabin rewards being more expensive and b) the fact that travellers who usually fly economy won't be earning that many miles and would find it harder to get enough for a higher cabin redemption.  Those who regularly fly in First or Business would also not be able to redeem for a 'higher than usual' cabin.
Here is a second set of figures given in answer to the question:  "What are your top ideas to enchance frequent flyer programmes?".  It wasn't clear if respondents were given a shortlist or could write in an answer.
44% – last minute upgrade for lower amount than usual
19% – last minute offers for flight bookings at lower amounts than usual
13% – allow a combination of cash and miles to purchase flights
10% – able to book a seat when no reward seats are available
6% – auction upgrades for miles
5% – converting points into cash
3% – able to spend miles on ancillary charges such as excess luggage
1% – spending in medical facilities (I have no idea what this means – I can only imagine IATA surveyed people globally)
I'm not sure that the first two make economic sense.  Allowing last minute bookings for miles at all risks losing hugely profitable last minute cash bookings from the business market.  Letting those seats go for miles at a discount, whether via upgrades or a direct booking, seems odd.
Of the next five ideas, it is interesting to note that Avios / British Airways offers three of them to one degree or another.  Gold members can force open seats for double Avios for a Gold Priority Reward (I used that last week for our Salzburg ski flights and I met others who had done the same) and you can now use points for buy on board food.  'Part Pay With Avios' is also now well established.
We will have to wait a while before we can use our Avios for 'spending in medical facilities' however …..