Bits: last call for these offers, first World of Hyatt promo, $75m slot sale
Links on Head for Points may pay us an affiliate commission. A list of partners is here.
News in brief:
Many decent offers closing today, 31st March
We'll be running our fortnightly 'offers closing soon' article over the weekend.  There are a slug of good deals which finish TODAY, however, and I wanted to highlight a few in case you still want to jump in.
If you want to redeem Avios points on Air Malta or Aurigny, today is your last day – Article
It is the last day to buy some shirts from Charles Tyrhwitt and earn 8 Avios per £1 – Article
It is the last day to earn 13,200 Avios with an Economist subscription – Article
It is the last day to earn bonus Avios booking hotels with Agoda PointsMAX, for stays by 30th June – Article
It is the last day to earn 50% bonus Virgin miles with a Kaligo.com hotel booking – Article
It is the last day to buy easyJet Plus membership before the price rises – Article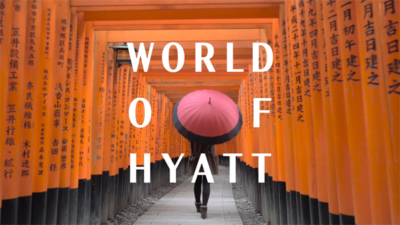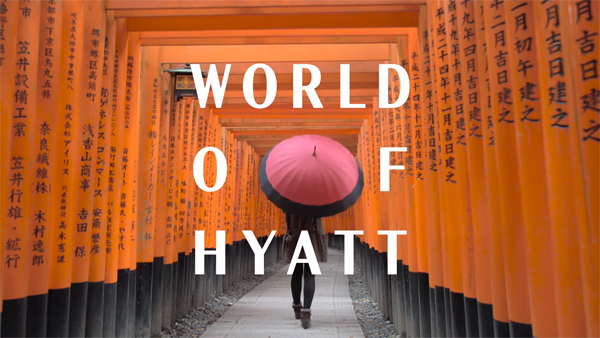 'World of Hyatt' launches its first promotion
Hyatt Gold Passport relaunched as World of Hyatt a few weeks ago.  I have just finished a comprehensive two-part article on the new scheme which will run over Easter and will explain what I think are the strengths and weaknesses.
In the meantime, registration is now open for the first World of Hyatt promotion.  It is a little underwhelming, to be honest.
My gut feeling with Hyatt is that, with Starwood now out of the picture, they are content to be a follower and not a leader.  When your competitors consolidate and become less aggressive, you have two choices – become more aggressive yourself to try to win share from them, or choose to coast in their shadow and ease off the gas.  Hyatt seems to be doing the latter.
Called 'Double Points for Being You', it is a simple offer.  You will receive double World of Hyatt base points on all stays between 1st April and 30th June, starting with your second stay.
I would have preferred to see double points on all stays, to be honest – it does nothing to encourage a booking for a light stayer, or someone who is rarely near a Hyatt (they only have 700 hotels globally, after all).  You need to register in advance via this page.
SAS sells Heathrow slots for $75m
Via Business Traveller comes news that Scandinavian airline SAS has sold two of its 19 Heathrow slot pairs for $75m between them.
The buyer is unknown.  As SAS will remain in situ for three years, it is presumably a carrier who does not currently have the necessary aircraft.  As Heathrow slots will become worthless when the third runway opens, it is almost certainly a long-haul airline and one that believes it can sell enough seats each day to recover the investment over 10 years or so.
My money would be on Etihad.   Their three daily Heathrow departures do not match the scale of their ambitions, although the airline is currently making financial cutbacks elsewhere.
Qatar?  As a major BA shareholder and codeshare partner they could simply do a deal to lease additional slots from BA.
Emirates?  Add in the Qantas codeshare flights and the fact that they are 'all A380' and you must assume they are at the limits of what they need – unless they want to switch the Gatwick services across.
Virgin?   They already have spare slots at Heathrow which are leased out, some to IAG IIRC
Delta?  As above, given they are a 49% Virgin shareholder
AA?  Same as with Qatar, I am sure BA could come to some arrangement for less than $75m.  In any event, the slots are probably not early morning landing slots as they are more expensive (Oman Air paid $75m for ONE pair of early morning landing rights last year).
Cathay?  They are in financial difficulties and unlikely to be doubling down on Heathrow – although they could move their Gatwick flight over.
We will find out in time.  Prices like these make it clear that British Airways got an amazing deal when it bought bmi British Midland, and that the Star Alliance airlines were foolish not to come together to buy it and divvy up the slots between themselves.