My review of the new Aerospace Bristol museum – Part 1
Links on Head for Points may pay us an affiliate commission. A list of partners is here.
This is my review of the new Aerospace Bristol museum.
I am in Cardiff today for an event to celebrate the launch of daily Qatar Airways flights from Cardiff to Doha. (Yes, I know the first flight was yesterday. Qatar Airways works to an odd schedule.)
Even the two frequent flyers I know who live in Cardiff admit that they never expected to see regular long-haul flights from the airport, yet alone a daily Boeing 787 service!
More on this in a day or so. As I needed to be in Cardiff early it made sense to head down the day before. This gave me a good excuse to visit the new Aerospace Bristol museum which opened last October, home to a Concorde amongst many other exhibits.
Click on any of the pictures to expand.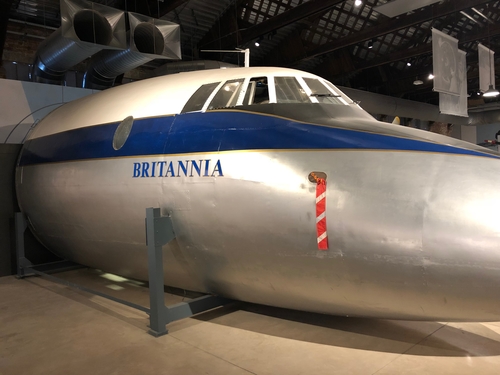 I am not, in any sense, an aviation 'enthusiast'. I genuinely cannot tell an A320 from a Boeing 737, let alone from an A319 or A321. I have never wanted to be a pilot and never wanted to work for an airline. As it turns out, that is not what Aerospace Bristol is about.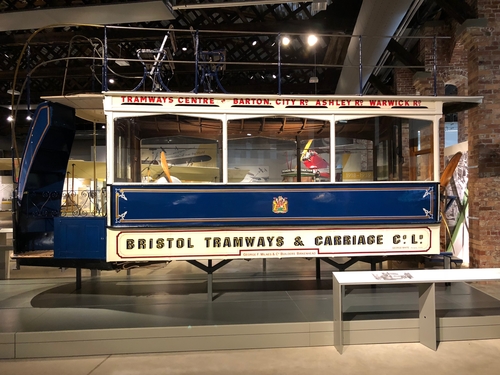 It is a long time since a complete aircraft was built in Bristol. The final assembly for all of the UK Concorde aircraft took place here, along with some manufacturing – every UK Concorde took its first flight off the Filton runway. The flight to Filton in 2003 to deliver the Concorde on display was the final ever flight. Whilst Filton and the wider Bristol area is still a major aviation centre, the nature of the Airbus consortium means that only specific aircraft sections are now made here – wings, fuel systems and landing gear integration.
Aerospace Bristol is literally two museums in one. A converted World War 1 hanger has been converted to tell the story of aviation in Bristol. Concorde sits in a separate new-build hanger. I have split this article into two parts for that reason.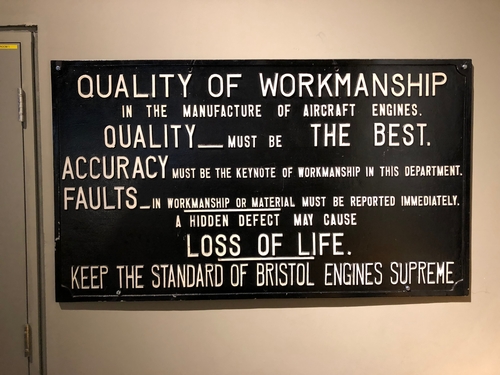 Getting there
I took the train from Paddington to Bristol Parkway, from where it was a £7 taxi ride to the museum. Adult entrance is £15 with the usual concessions. On a Tuesday in May it was very quiet, with no more than 25 people at any point.
Uber is available in Filton so getting a car back to the station is not a problem.
The location is a little odd. Filton is being redeveloped, with a new housing estate now opposite the museum on what was part of the airfield. Around you is an odd mix of old and new structures. There is no longer an active runway although an air ambulance operates from outside the museum.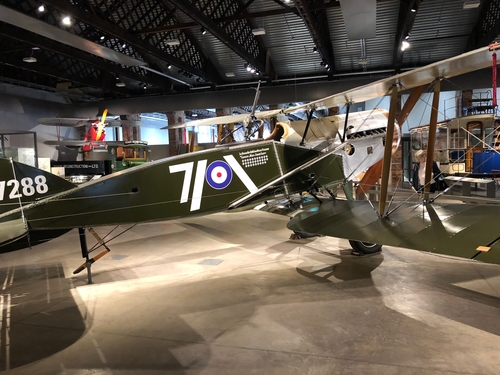 Inside the museum
I'm not going to go into the full history of aviation in Bristol. The village of Filton was originally the end of a tram line, and when the tram company decided to expand into aviation in 1910 it used an area where it had built bus and tram garages. The British and Colonial Aeroplane Company was born.
The outbreak of World War 1 gave the company a massive boost, although it went into receivership afterwards when faced with the tax bill on its wartime profits! A quiet period followed until the late 1930's when the threat of a rearmed Germany surfaced. There are German maps of the Filton site on show in the museum.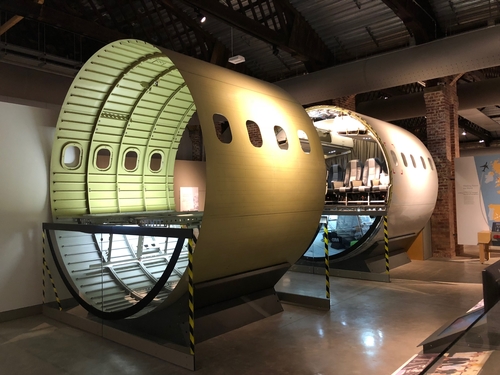 It is not a museum about aircraft. There are not actually that many on show. (It would have been good to have Airbus more directly involved as their site is next door. They could have lent some excellent pieces given what is in their museum in Toulouse. Even Concorde is only on loan from British Airways.)
It is about how two wars shaped UK industry, and about war itself. The average lifespan of a fighter pilot in World War 1 once he started active service was 11 days. 6,000 pilots died on test and practice flights during World War 1 as the pilots got little training and the aircraft were not fully reliable.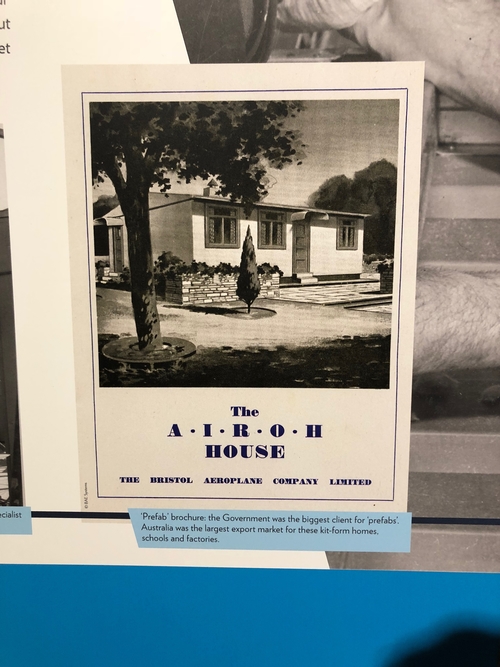 The picture above refers to an odd diversion into prefab house building at one point!
It is also about how the UK aviation industry changed after World War 2. What you don't get, unfortunately, are lots of aircraft with furnished interiors.
I did like this comment about the Brabazon, a Government funded project from 1945 to develop a transatlantic airliner. Designed and built at Filton, it first flew in 1949.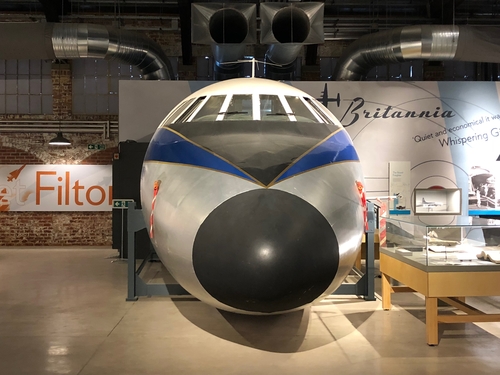 "In spite of its technical brilliance, the Brabazon was a commercial failure. The market for expensive luxury travel was being replaced by smaller airliners with high density seating and lower fares".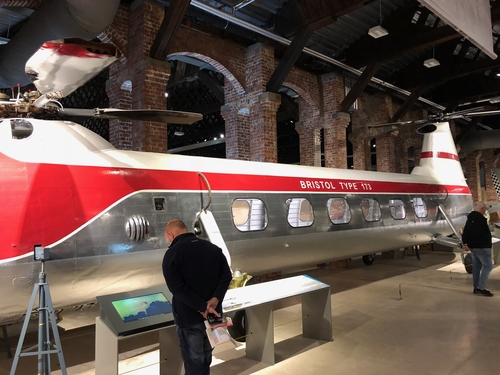 And that was the early 1950's …..
More on Aerospace Bristol tomorrow, when we turn to this (click here for Part 2, looking at Concorde at Aerospace Bristol):