WE'RE HIRING: Head for Points writer, London, £40,000 pa
Links on Head for Points may pay us an affiliate commission. A list of partners is here.
I am looking to hire a new writer for Head for Points. If you're interested, read on.
I ran this site on my own for the first three years. Anika worked for me part-time for a year and, two years ago, joined full time.  We kept this low key but I'm very happy to say that Anika got married a few weeks ago and she is no longer based in London.
What I have decided to do is hire a new writer to work alongside me in the London office.
I am looking for someone to join the business to co-write our standard day-to-day 'points and miles' articles. It will also involve replying directly to reader emails and updating legacy content.  You will also be taking on the flight and hotel reviews which Anika would previously have done.
You will not be looking after advertising, marketing, competitions etc but you will be involved in organising our eagerly awaited Christmas and Summer parties.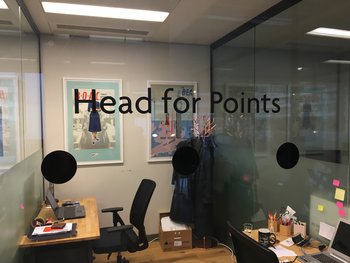 This job has very specific requirements
HfP is a bigger and more complex business than it appears, with the site generating 1.3 million page views per month and sending out 1.1 million articles by email.
Remember that we are producing 24 articles per week across Head for Points and Shopper Points – an average of almost five per working day. This is on top of a schedule of meetings and trips.
The key reason for taking on someone is to reduce the 365 / 24 / 7 burden on myself.  This means that there are very specific requirements attached to the job which may disqualify you.
You would not be allowed to take leave during the UK school holidays in February, May or October or over Easter.  We are more flexible over the Summer but there would also be restrictions.  I am always away over these periods and you would take full control of the site at these times. Bear this in mind if you have school-age children or your partner is a teacher.  This is not negotiable.
It would be an added bonus if you wanted to work part or all of the weekend in return for days off elsewhere. However, this is a "nice to have" rather than a "must have". Don't be put off applying if you want a Monday to Friday job.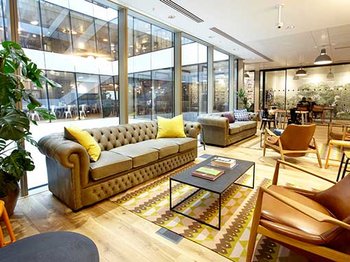 What does the role involve?
I don't intend to go into a detailed description of the knowledge you need. It's very simple – if you think you could write most of the analytical HFP articles virtually off the top of your head, then apply.
If you don't know all of the benefits of Amex Platinum, which BA Club Europe routes offer 160 tier points or which hotel top tier statuses include free breakfast, you're probably not right for this.  At the same time, I would still want to do the more complex articles myself so you don't need to know everything.
Remember that we write for a mainstream business travel audience and much of what we do is mainstream trade journalism.  We have small shelf of 'Business Travel Journalism Awards' to prove it.  The crossover of readers between HfP and, say, Flyertalk is low.
We're not looking for ideas for obscure redemptions on obscure airlines. You don't need to know every airline code (B6 anyone?) because we never use them.  We DO want you to tell people about offers to make a stay at the Holiday Inn Sheffield more rewarding.
If you already write about miles and points then this is an advantage.  There are certain key differences between having your own site and working for HfP.  The main ones are that you will not have control over what you write about (although obviously you can suggest ideas) and you will not be able to randomly vent about issues which interest you.  You need to accept that your work will be edited by someone else and substantial changes may be made.
If you compare HfP to a newspaper you will be writing the news pages, not the editorial comment pages.  The overall tone and direction of the site will not be changing.
You will be reviewing business class flights for the site. Recent trips included Tokyo on ANA, Johannesburg on South African, Boston on Aer Lingus and New York on Norwegian as well as some private jet flights.  There will also be occasional European high-end hotel reviews and some more prosaic UK airport hotel visits. These are usually 3-4 nights solo trips which you will need to plan and manage yourself. You will be away from home for 10-12 nights per year.
I am looking at this as a long-term appointment.  If I fall under a bus tomorrow, my wife and kids will be relying on you to keep the business going.  If the site is sold to MoneySuperMarket, GoCompare or someone similar I would expect you to become editor whilst I move to a non-executive role. This means that you need to show managerial and commercial potential even if it won't be required short term.
WordPress experience is essential but you could teach yourself in a couple of days.  Basic HTML, CSS and video editing skills are handy.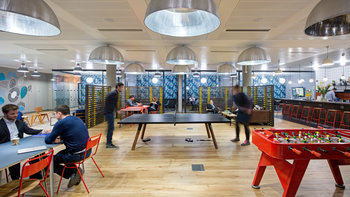 Location
HfP is based behind Moorgate station in a 3,000 person WeWork co-working space. HfP has its own dedicated two-desk office.
The building comes with the usual perks – free beer, free coffee, an extensive events programme, table tennis, table football, on-site cafe etc.
I am considering moving the office to Victoria to make it walkable for me, but it would remain within a co-working facility.
Other points to consider
You need to hold a UK or EU passport (or a passport with equivalent travel rights) and be able to travel without restriction to the Middle East and North America.
Working for HfP is a public role and you will lose some of your personal privacy. We are regularly featured in the media and TV, radio and press appearances are occasionally required.
Whilst this is technically a Monday to Friday job – unless you want to work over the weekend in return for days off elsewhere – review trips will involve weekend travel. Working late is not encouraged but we may, for example, set up a rota over who is responsible for monitoring site comments in the evenings and weekends.
Anika won "Best Newcomer to Business Travel Journalism" at the annual industry awards in 2017 and I would hope that whoever takes this role would be nominated in 2019.
The job is a genuine partnership with a very high level of delegation and high levels of mutual trust.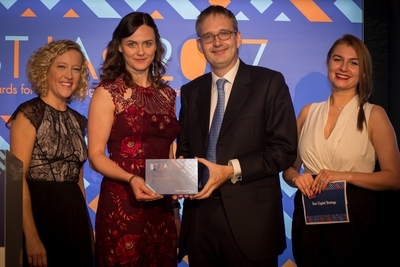 Compensation
The salary is £40,000 pa.
Interested?
If you think this role is for you, please email me at rob at headforpoints.com and tell me why.   Do not apply if you cannot commit to working during school holidays as outlined above.
If you have any questions, post them below or contact me directly. Applications close on Wednesday 7th November. Interviews will take place in November. We are flexible over a starting date but the sooner the better.