SAVE THE DATE: Head for Points Christmas Party, Tuesday 11th December
Links on Head for Points may pay us an affiliate commission. A list of partners is here.
Better late than never, we can now announce the details of the 2018 Head for Points Christmas Party.
After the success of our expanded Summer Party, which allowed us to welcome 250 readers rather than the traditional 150, we are again going to take over The Glasshouse room at the Holiday Inn Camden Lock.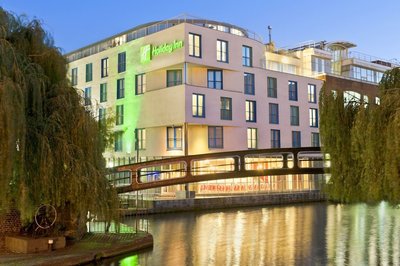 For those who didn't come to the Summer Party, The Glasshouse is a big open plan room with large windows overlooking the canal – it is the ground floor space on the photo above.
The venue stretches over two floors with its own private bar and has a capacity of 250.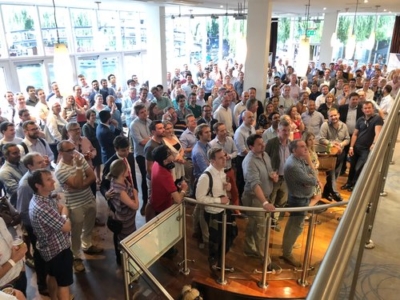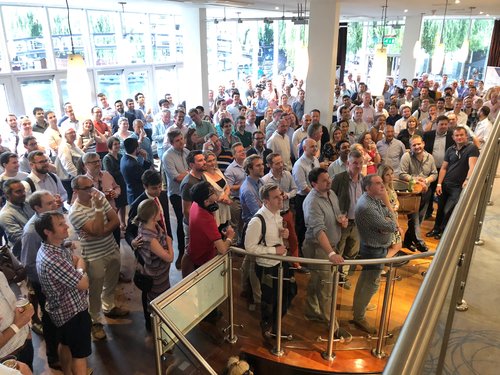 I apologise for the relatively short notice.  With increasing numbers of readers wanting to come, it is getting tricky to find a suitably affordable space over Christmas.  One four-star hotel wanted £15,000 to hire a space between 6.30pm and 8.30pm on a December Tuesday.  In the end, going back to a venue we know works was the logical choice.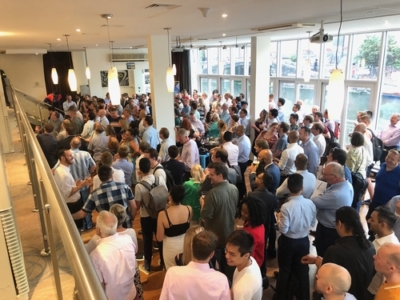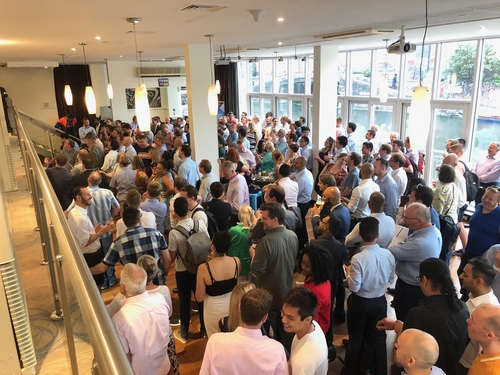 As with the Summer Party, it will be a cash bar with normal Camden prices, which means £5ish for a beer.
We are still talking to a potential sponsor – if this comes off, your first drink will be free.  And if it doesn't, your first drink won't be free.  If any company reading is interested in sponsorship, let me know – rob [at] headforpoints.com.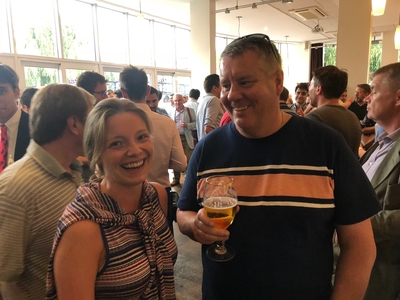 Logistics
Because we need to ensure that people who ask for tickets turn up, we will be charging for tickets.
The party will be 6.30pm to 8.30pm on Tuesday 11th December.  The bar will remain open after 8.30pm for anyone who wants to stay longer (the last stragglers left very late in Summer …..) and of course there are no shortage of bars and restaurants in Camden if you want to carry on your evening elsewhere.
Tickets are £10 including VAT and will go on sale later this week.  There will be 250 tickets available.  We intend to sell half on Friday at noon and half on Saturday at noon.  They will go quickly based on experience.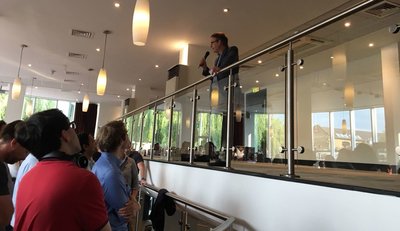 The raffle
Everyone who comes along will be entered into the famous Head for Points Christmas raffle.
We will confirm the prize list nearer the time, but you should expect 10-15 prizes worth £50-£100+.  Last year we gave away airport transfers, a suit, a suitcase, frequent flyer miles, hotel points, train points, train tickets, a hotel stay, lounge passes ….. it really depends on what we can get together in the next fortnight.
If your company would like to donate a prize, in return for numerous plugs and links on HfP before and after the event, as well as on the night itself, please email rob [at] headforpoints.com.  You can also guarantee a free ticket for yourself this way.
We hope that you can come along to talk miles, points, credit cards and travel with other readers.  Bring a friend or come by yourself – you won't struggle to find someone to share your stories with.
Information on how to get a ticket will be published on Friday morning, with the first batch sold at noon.