HfP in Oman: coming up on HfP this week …
Links on Head for Points may pay us an affiliate commission. A list of partners is here.
Two weeks ago, I was lucky enough to spend a couple of days in Oman.
This was done in conjunction with Oman Air (who provided me with a complimentary flight) and the Al Bustan Palace hotel, which is managed by Marriott's Ritz-Carlton brand and which provided me with a free room and breakfast. As it was Ramadan, I pretty much had the aircraft and hotel to myself as you will see. Head for Points paid all of its other costs and we were not paid for these articles.
I will be looking at Oman Air and the Al Bustan Palace over the next week or so.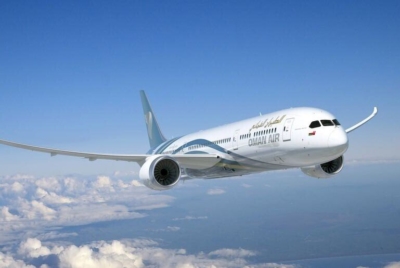 It is rare for me to accept an offer like this – I delegate 75% of the airline-arranged long-haul flight reviews on HfP to my colleagues. There is an increasing buzz about Oman, however, and I had never been before so I thought it was worth the trip.
I thought I would use this first article to set the scene a little as many people may not be as familiar with Oman as they are with, say, Dubai.
Where is Oman?
Oman is situated on the eastern portion of the Arabian peninsula, with the United Arab Emirates to the north, Yemen to the south and Saudi Arabia on its inland border. It is a country larger than the UK but with a population of just 4 million: much of the country is rugged wilderness, inhospitable due to the dry conditions.
For clarity, it is not part of the UAE. Oman has its own currency and you need a visa to go there – luckily these can be obtained online for £10 with no need to send your passport away or visit an embassy.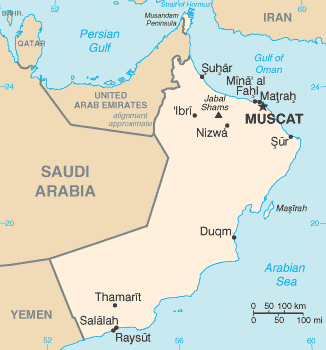 Oman, unlike many of its Middle Eastern neighbours, generally keeps a low public profile. Whilst it has significant oil resources like its neighbours, it seems to avoid the 'brashness' of the UAE or Qatar.
For tourists, what sets Oman apart is its varied landscape. It has a long coastline, which borders the Arabian Sea and Gulf of Oman, and the capital Muscat is an ancient port with a brand new super swanky international airport, as you will discover.
Inland, vast gravel desert plains fill the central parts whilst two mountain ranges track the northern and south-eastern coasts.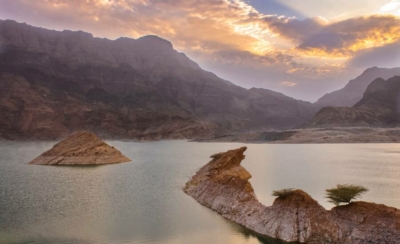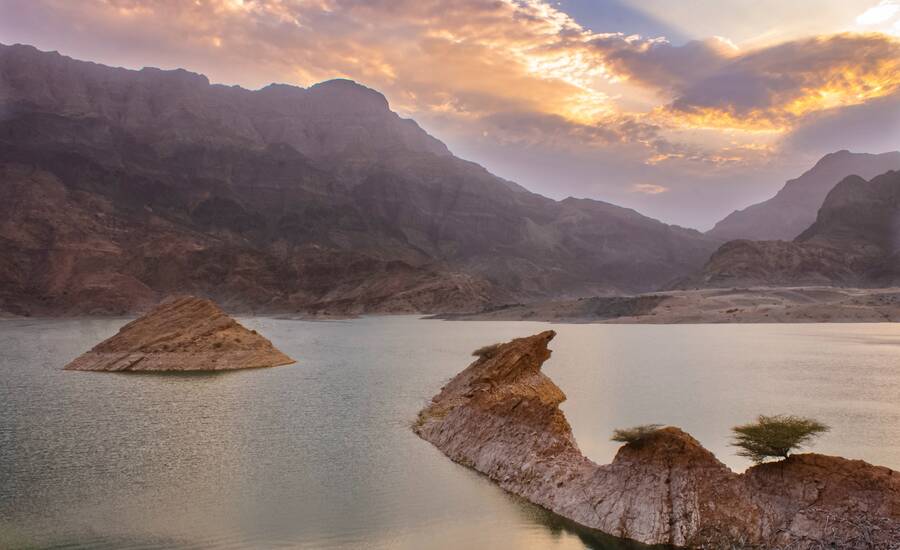 How to get to Oman from the UK
There are various ways of getting to Muscat from the UK.
Oman Air flies double daily from London Heathrow – you may remember that Oman Air paid a record price of $75m a few years ago to obtain a second pair of landing and take-off slots. It operates out of Terminal 4. It has an impressive Business and First Class as you will see.
British Airways also flies several times a week, although the route is currently suspended for the Summer 2019 season. This is due to ongoing Rolls Royce engine problems on the Boeing 787-9 fleet which has left BA short of aircraft. It returns in late October.
Oman Air also flies direct from Manchester Airport.
Other airlines such as Gulf Air, Emirates, Turkish and Qatar Airways offer connecting flights from various UK airports. Oman is not involved in the UAE blockade of Qatar so you can use Avios to get to Oman on Qatar Airways, with an aircraft change in Doha.
Where can you stay in Oman?
A range of high-end hotels cover both the coastal and mountainous parts of Oman. Shangri La (a 'three hotels in one' development) and Ritz Carlton (via the recently refurbished Al Bustan Palace, where I stayed) both have extensive beach-side resorts near Muscat. Other luxury properties in the area include The Chedi (a GHM hotel) and an InterContinental.
For something totally different, most experts recommend one of the luxury mountain resorts. These include Alila Jabar Akhdar and Anantara Al Jabal Al Akhdar Resort, nestled in a craggy landscape of the Al Hajar mountains, whilst the Desert Nights Camp is the only luxury desert camp. Unfortunately my stay was too short to check out any of these resorts, but they come recommended – especially in Summer as the temperature is noticeably lower.
Having been, I think if I returned with my family I would do a 'two centre' holiday split between one of the mountain resorts and one of the beach resorts.
We don't 'do' travelogues on HfP – there are literally hundreds of people who can do it better than us. However, I hope this gave you a bit of background to the country and I look forward to telling you a bit more about Oman Air and the Al Bustan Palace over the next week or so, starting on Wednesday.