Should the collapsing £ make you re-assess your points valuations?
Links on Head for Points may pay us an affiliate commission. A list of partners is here.
If you have been keeping an eye on the state of the Pound over the last few months, wincing as your Summer holiday in Europe or the US became more expensive by the day, you will know that things are not looking too positive.
The $ is now 25% below what I considered the 'norm' of $1.60 over the last decade.  The Euro is off by almost 20% if you assume a medium-term 'norm' of €1.35.
I thought it was worth having a look at how this might change your approach to your points.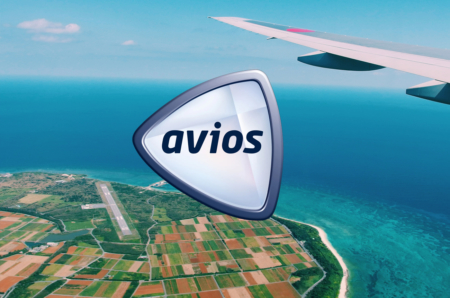 How may the currency collapse have impacted your points collecting?
It is easier to look at hotel points rather than airline miles because the dynamics are more straightforward.
A few things can be stated as fact:
Hotels priced in $, Euro or indeed any other overseas currency are now more expensive to a £ earner than they were
Because the major hotel companies operate in $ or € (Accor), there is no pressure to revalue reward pricing
Your hotel points are now more valuable than they were as long as you redeem outside the UK because you are getting a more expensive room (when converted back to Sterling) for the same number of points
For example:  a $160 hotel room, redeemable for 35,000 points, would have cost £100 a few years ago but now costs you £130.  Your points are going further.
These leads to other observations:
Hotel credit cards are now more attractive than they were since the value of the points has probably increased by 20%-25% (unless you only redeem hotel points in the UK)
But:
If you earn the bulk of your hotel points via UK hotel stays, you won't notice any benefit when travelling.  This is because the points you earn are based on the $ equivalent of your room bill.  Points may be worth more but you are receiving fewer of them with each stay.
It doesn't benefit you to redeem at home.  If you earn the bulk of your hotel points via UK hotel stays, you are also now worse off if you only redeem them for UK hotel stays.  This is because you are earning fewer points per £ spent (since your £ spending is converted into $ and you get points based on the $ amount) but the cost of UK hotel redemptions is unchanged.
For example, if you earn 10 points per $1 in a hotel scheme, a 35,000 point redemption in the UK now requires you to spend £2,900.  When it was £1 to $1.65, you only had to spend £2,100.
What about airline miles?
The impact on frequent flyer miles is less clear cut.  The number of Avios or other miles you earn is NOT based directly on what you paid for the ticket.
You won't be earning fewer Avios for your flights, even though you will be earning fewer hotel points for your stays.
If the price of cash airline tickets from the UK continues to fall due to weakening travel demand (although incoming tourism may pick up the slack as the UK becomes cheaper) then your points are worth less in comparison to the cash cost.
Airline economics are far more complicated than hotel economics though – you have the impact of fuel ($ priced) and the cost of the loans or leases on the aircraft (usually $ based but interest rates are also at historical lows).
The easiest conclusion to draw is that the fall in Sterling has increased the value of your hotel points if you redeem them outside the UK.  It may make you want to reconsider whether you should prioritise them over your airline miles, which have not changed in value and will be worth less if cash ticket prices from the UK continue to fall.