Why did the A380 fail? Airbus salesman John Leahy spills the beans
Links on Head for Points may pay us an affiliate commission. A list of partners is here.
2020 saw many airlines including Virgin Atlantic and British Airways retire their Boeing 747 fleets, but the other jumbo jet isn't far behind.
Despite its recent introduction in 2007, many airlines are already starting to shelve the double-decker A380.
In February 2019, Airbus announced it would be ceasing production of the behemoth in 2021, ending a remarkably short stint for the airliner.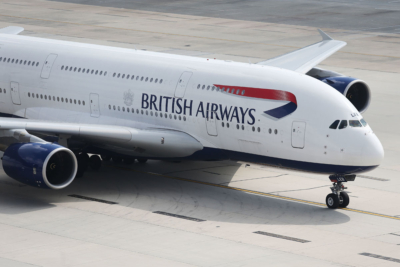 So what went wrong? When Airbus launched the A380 program in 2000 it was hoping to take on the dominance of Boeing's 747, which had been a staple long-haul aircraft since the early 1970s.
Instead, as retired Airbus salesman John Leahy explains in this AirlineRatings article, Airbus delivered an over-engineered, over-budget, over-weight and delayed aircraft at the worst possible moment – the height of the financial crisis.
Was the end of the A380 due to point-to-point growth?
One reason commonly given for the A380's failure is the move away from the 'hub and spoke' model of flying to direct, point-to-point flights.
Historically, connecting travel was used to feed long haul routes. Only the largest commercial aircraft, such as the 747, had the fuel capacity to make trips across entire oceans or continents.
This required a critical mass of passengers to fill up the seats, which was achieved by connecting passengers from short haul destinations. You would fly from your local airport to a big hub such as Heathrow and then on towards your final destination, or vice versa.
But – given a choice – virtually everyone prefers a direct flight rather than an airport layover.
In the last 20 years, enormous strides have been made by Airbus and Boeing to offer smaller aircraft that can go the distance.
Starting with Boeing's 767 in the 80s and continuing with the introduction of the A330, 787 and A321XLR, medium (and small) sized aircraft can now fly the majority of long haul routes at similar cost. Aer Lingus and JetBlue will both soon be flying single-aisle A321XLR planes across the Atlantic, for example.
That doesn't mean that the hub and spoke model is dead, however. Point to point flights are great in theory but even with a smaller aircraft most airlines will still struggle to fill thin routes. Passengers may prefer direct flights, but they also like (and need) frequency, and frequency needs passenger volume which needs the hub and spoke model.
It is no surprise that Emirates was the largest customer of the A380. Dubai became a natural hub as global economic activity started to shift away from the west towards the east, necessitating substantial travel between the two.
The move to point to point was not the problem. John Leahy blames three other factors.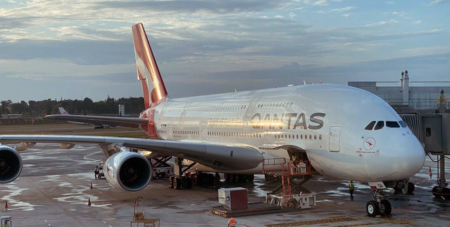 Three reasons why the A380 failed
Inefficient engines
Engine efficiency is possibly the single largest make-or-break component when launching a new aircraft. Both Airbus and Boeing often delay their plans until significant gains in engine efficiency can be achieved.
Leahy says Airbus was "blindsided" by the engine manufacturers:
"[Engine manufacturers] were assuring us that the specific fuel consumption was that of new generation engines, and it would be ten years before there was the next leap to a substantial improvement. We launched in 2000, but three years later we got the 787 being launched with GENx engines and Rolls Royce matching that, having a ten to 12 percent better specific fuel consumption than the A380's engines."
12% fuel efficiency represents a massive saving for aviation, where even a 0.5% gain can make a difference to commercial viability.
Leahy implies that a breakdown in communication meant Airbus jumped the gun instead of patiently biding its time for further improvements in fuel efficiency. "We should have had better intelligence with the engine guys."
An A380 with 787 generation engines would have been exceptionally efficient. Such an aircraft could have competed with its smaller rivals even when not fully full:
"Had we had that better fuel burn, on a 65 or 70 percent load factor you could have done very well with the A380."
The biggest difficulty with the A380 is actually filling it up. It is no good having amazing fuel efficiency on a per-seat basis when you can only fill 50% of them.
Leahy suggests that this wouldn't have been a problem with better engines – the A380 could have flown two thirds full and still competed with the 787 on a cost-per-seat basis.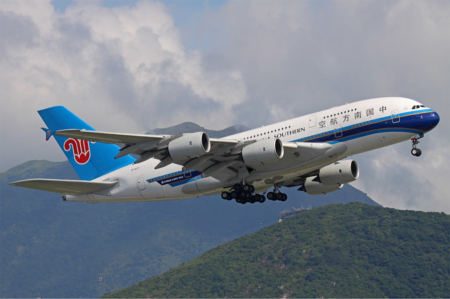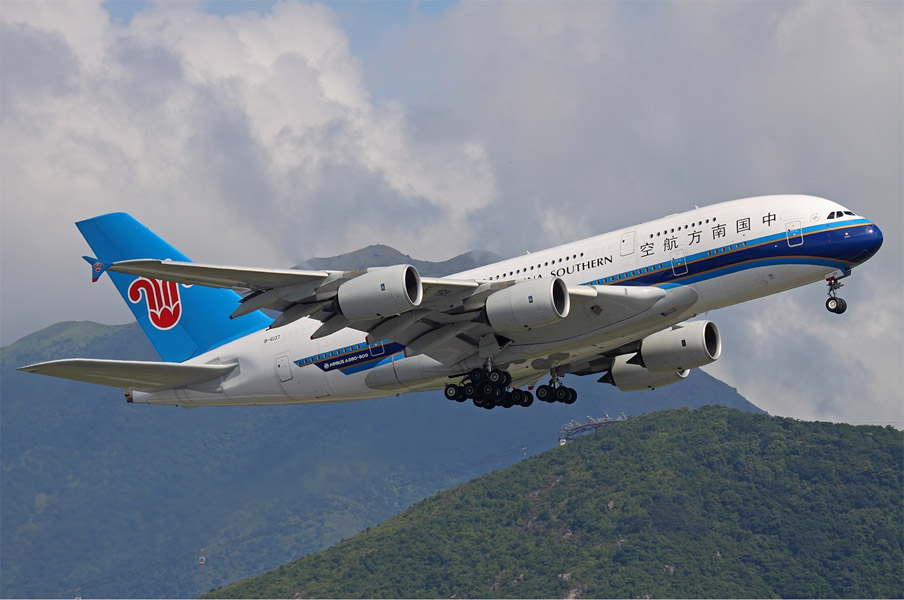 The A380 was overweight
Another issue impacting the efficiency of the A380 was the weight of the aircraft.
Like most aircraft families, the A380 was expected to offer a variety of sizes, starting with a smaller A380-800. A larger A380-900 was planned to follow, with potential for even greater expansion.
When Airbus came to designing the aircraft, it decided to future-proof the specification for the upcoming larger A380-900. This meant that the -800 was built with heavier components than was necessary.
Unfortunately, the -900 never materialised. Airbus was left with an aircraft that was much heavier than it needed to be, impacting its fuel efficiency.
In the end, Airbus "designed an airplane that was going to be too heavy in the -800, so that the -900 could be the optimum" – to its detriment.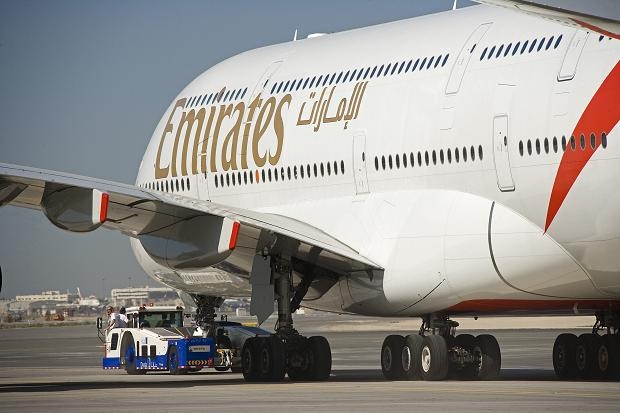 The Airbus corporate structure created problems
When Airbus launched the A380 program in 2000 it expected to deliver the first aircraft in 2005.
That never happened thanks to corporate issues at Airbus, with engineers, designers and manufacturers spread out across Europe to appease national Governments.
One big problem was that it had built wire harnesses that were just a few centimetres too short:
"How could the Germans be sitting there in their own little world in Hamburg, the French in their walled city in Toulouse, and they clearly weren't talking to each other? How could you have gone right to the end of your design phase, you have already manufactured these wiring harnesses, you've built the airplane, and now for the first time you are trying to connect them, and the workmen say: Hey, they don't fit, guys? How could that happen? It was just dysfunctional."
In the end, A380 production problems led Airbus to re-organise itself, a process which successfully delivered the A350.
It was too late for the A380 program. Design issues meant the A380 wasn't introduced until 2007, 2-3 years behind schedule:
"You were building up a fleet right during a financial crisis, when business travel was way down, hurting the airlines financially. When financing was difficult, the brand new largest aircraft in the world made financing even more difficult."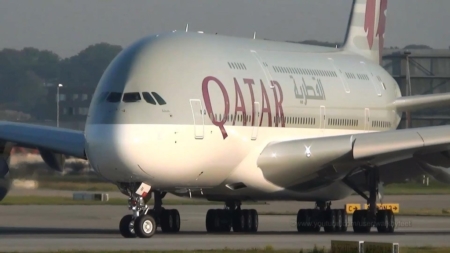 Is the A380 the end for all large aircraft?
Covid-19 has put the last nail in the coffin for many large aircraft as airlines all around the world retire their fleets of Boeing 747s and A380s. But is that the end for large aircraft?
The answer is probably not. If air travel continues on the same trajectory it was on pre-Covid there will be a niche for very large aircraft:
"Because you still got London-Heathrow, you still got Los Angeles, you've got around 50 airports all over the world that, if traffic continues to grow at 3-4% a year or even faster, you are going to end up with congested hubs, and even going hub-to-hub is a point-to-point trip. If you can make that 400- to 500-seat airplane 15% more efficient than the 300-seat airplanes, you are giving people a really good reason to go hub and spoke. The problem with the 747 and the A380 is that there is no real economic reason now."