How does GHIC, the EHIC replacement EU travel insurance card, work?
Links on Head for Points may pay us an affiliate commission. A list of partners is here.
Brexit spells the end of the European Health Insurance Card for UK citizens. It is being replaced by a new Global Health Insurance Card or GHIC.
The good news is that existing EHIC cards will continue to work until the expiry date shown on your card, even if that is many years away.
Moving forward, any new cards for UK citizens will be issued under the GHIC scheme. Any EU citizens living in the UK will have continued access to the EHIC scheme.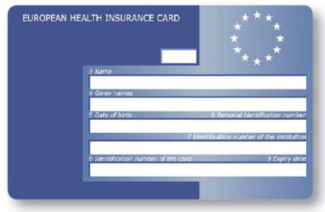 In this article we will look at how your health insurance coverage changes and how you can apply for the new GHIC.
What is the difference between EHIC and GHIC?
Not much, to be honest.
Within the EU, the EHIC card entitled you to medical treatment at state-run hospitals and surgeries at the same cost that locals were charged.
If locals had free healthcare then you would, too. All you had to do was flash your EHIC card.
The new GHIC provides exactly the same coverage. The only difference is the name and the fact that it no longer covers non-EU countries such as Switzerland, Lichtenstein, Iceland and Norway that were previously part of the EHIC scheme.
Ironically, despite being called the Global Health Insurance Card, it only covers EU countries.
Do I need to replace my EHIC?
You can continue using your EHIC card in the EU providing it is valid and in-date. You do not need to re-apply for a GHIC until your current card expires.
How do I get a GHIC?
Just like EHIC, the new Global Health Insurance Card is being administered by the NHS.
You can apply on this page of the NHS website.
Applying for a GHIC card is FREE. Do not apply via any other website as it is likely to be a scam, either by charging you for the card or for delivery or using your personal information for fraudulent purposes.
Do I still need travel insurance?
Carrying an GHIC or EHIC card is not an adequate replacement for comprehensive travel insurance. Your GHIC will only give you access to state-run health care. It does not cover holiday cancellation or curtailment, repatriation or other potential costs.
It is also important to remember that you only receive free care which is equivalent to what a local resident would receive. You may find that you need to pay for certain treatments which, had you needed the treatment in the UK, would have been free.
You should make sure you take out adequate travel insurance before travelling both inside and outside the EU.