'Red List' cut sharply from 54 countries to just seven from next Monday
Links on Head for Points may pay us an affiliate commission. A list of partners is here.
The Government has, as was widely trailed, taken a knife to the 'Red List' of countries which require hotel quarantine when returning to England.
The number of countries impacted will drop from 54 to seven.
Just an important as the removal of hotel quarantine is the fact that the restriction on entering England if you are not a British or Irish national, or do not have residence rights in the UK, falls away.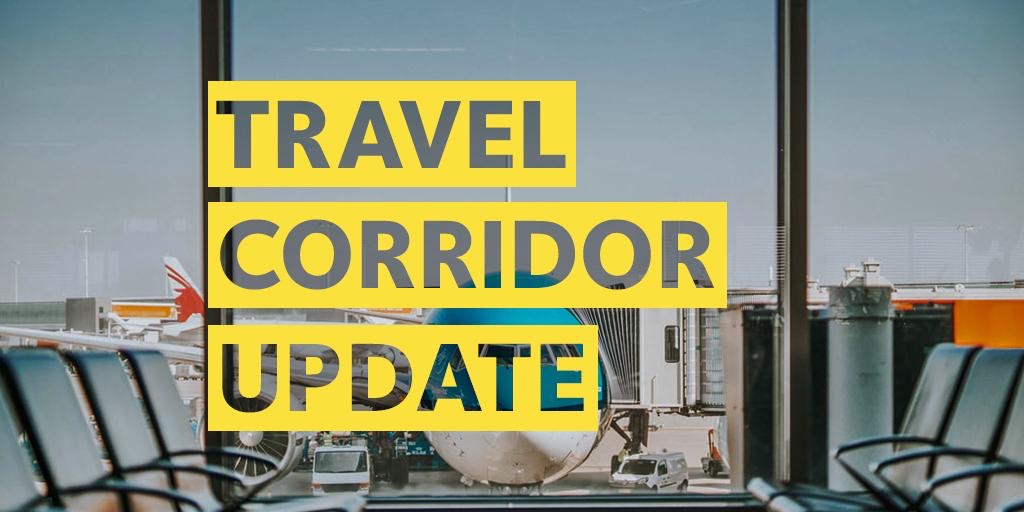 The Government has also agreed to recognise vaccines given in a further 37 countries, meaning that anyone vaccinated in those countries is treated as vaccinated by the UK authorities.
In a statement, Sean Doyle, British Airways' Chairman and CEO, said:
"It finally feels like we are seeing light at the end of a very long tunnel. Britain will benefit from this significant reduction in red list countries, and now it's time to turn our attention to eradicating testing for fully vaccinated travellers to ensure we don't lose our place on the global stage.
"Once we have a firm date for the reopening of US borders in November, we look forward to reconnecting our two countries, reigniting transatlantic businesses and reuniting families who have been separated for the best part of two years. We are ready, and we look forward to operating our first flights and welcoming back our customers."
Virgin Atlantic said:
"The considerable reduction in the  Red List and recognition of many more countries' vaccination status is another positive step towards the UK's recovery from the pandemic and a boost to international travel.  We are ready to welcome fully vaccinated arrivals from India, South Africa, and Hong Kong to the UK. However, to ensure the full economic benefits are realised and that Britain's global ambitions are met, all testing for fully vaccinated travellers from low risk destinations must be removed, bringing us into line with Europe and the US. 
"We look forward to receiving the date for the reopening of the US border for fully vaccinated international visitors as soon as possible, allowing the UK to strengthen ties with our most important economic partner, boosting trade and tourism as well as reuniting friends, families and business colleagues."
What are the changes to the 'Red List'?
The countries on the 'Red List' can be found here.
The changes will kick in for anyone arriving in the UK from 4am on Monday 11th October.
The following countries will REMAIN on the 'Red List':
Colombia
Dominican Republic
Ecuador
Haiti
Panama
Peru
Venzuela
The following countries will be REMOVED from the 'Red List':
Afghanistan
Angola
Argentina
Bolivia
Botswana
Brazil
Burundi
Cape Verde
Chile
Congo (Democratic Republic)
Costa Rica
Cuba
Eritrea
Eswatini
Ethiopia
French Guiana
Georgia
Guyana
Indonesia
Lesotho
Malawi
Mayotte
Mexico
Mongolia
Montenegro
Mozambique
Myanmar
Namibia
Nepal
Paraguay
Philippines
Réunion
Rwanda
Seychelles
Sierra Leone
Somalia
South Africa
Sudan
Suriname
Tanzania
Thailand
Trinidad and Tobago
Tunisia
Uganda
Uruguay
Zambia
Zimbabwe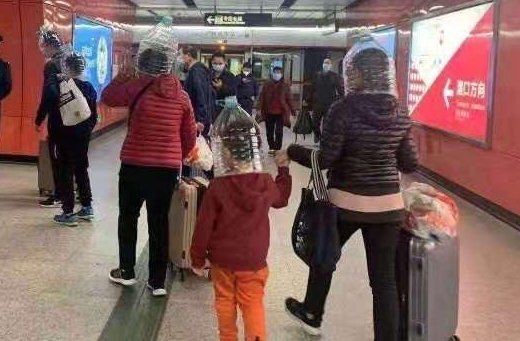 Why has this change happened?
This article from Gridpoint Consulting gives a good overview of why the 'Red List' should have been abolished in full, although today's announcement is a good start.
The bottom line is that, with no new coronavirus 'variants of concern' identified anywhere in the world since May, and with Delta quickly killing off other variants once it is introduced to a country, there are no risk factors to justify hotel quarantine.
What are the 'Red List' rules?
Here are the rules which apply to the remaining seven countries on the 'Red List'.
The rules apply to everyone, irrespective of vaccination status, arriving from a country on the 'Red List'.
If you have transited in a 'Red List' country on your way to the UK, you must follow the 'Red List' rules. The Government has announced that this rule will be removed but no date has been set.
You will only be allowed to enter the  UK if you are a British or Irish national or you have residence rights in the UK.
You will need to take a 'Fit To Fly' coronavirus test (this does not need to be a PCR test) in the three days before you return to England.
You will need to fill in a Passenger Locator Form before returning to the UK.
You need to book a 10-day quarantine hotel package, which includes the two necessary tests.
Conclusion
You can find out more about the current coronavirus travel restrictions on this page of gov.uk.
One question to be an answered is whether, with so few 'Red List' flights now scheduled for the UK, Heathrow Terminal 4 is handed back for normal operation or whether it remains segregated to serve what could be as few as 100 people per day.