How a HfP reader ended up in a Singapore 'facility' for four days despite negative PCR tests
Links on Head for Points may pay us an affiliate commission. A list of partners is here.
This article is by HfP reader Polly, who some of you may have met at our pre-covid drinks parties. If you read our daily chat threads then you will have seen this story unfold in real time a couple of weeks ago. One of our Singapore-based readers even brought her some supplies. Now back home in the UK, I can publish this article that Polly wrote during her detention in Singapore.
"How can a COVID PCR test be negative and positive? Schrödinger – the theoretical physicist who suggested that under the rules of quantum mechanics a cat might be living or dead at the same time – might have an answer. That question has been of more than academic interest to my other half and me over the past couple of weeks.
The last time we visited the Far East was in February 2020, just as the pandemic was beginning to take a grip. We returned to England a week or two before lockdown began.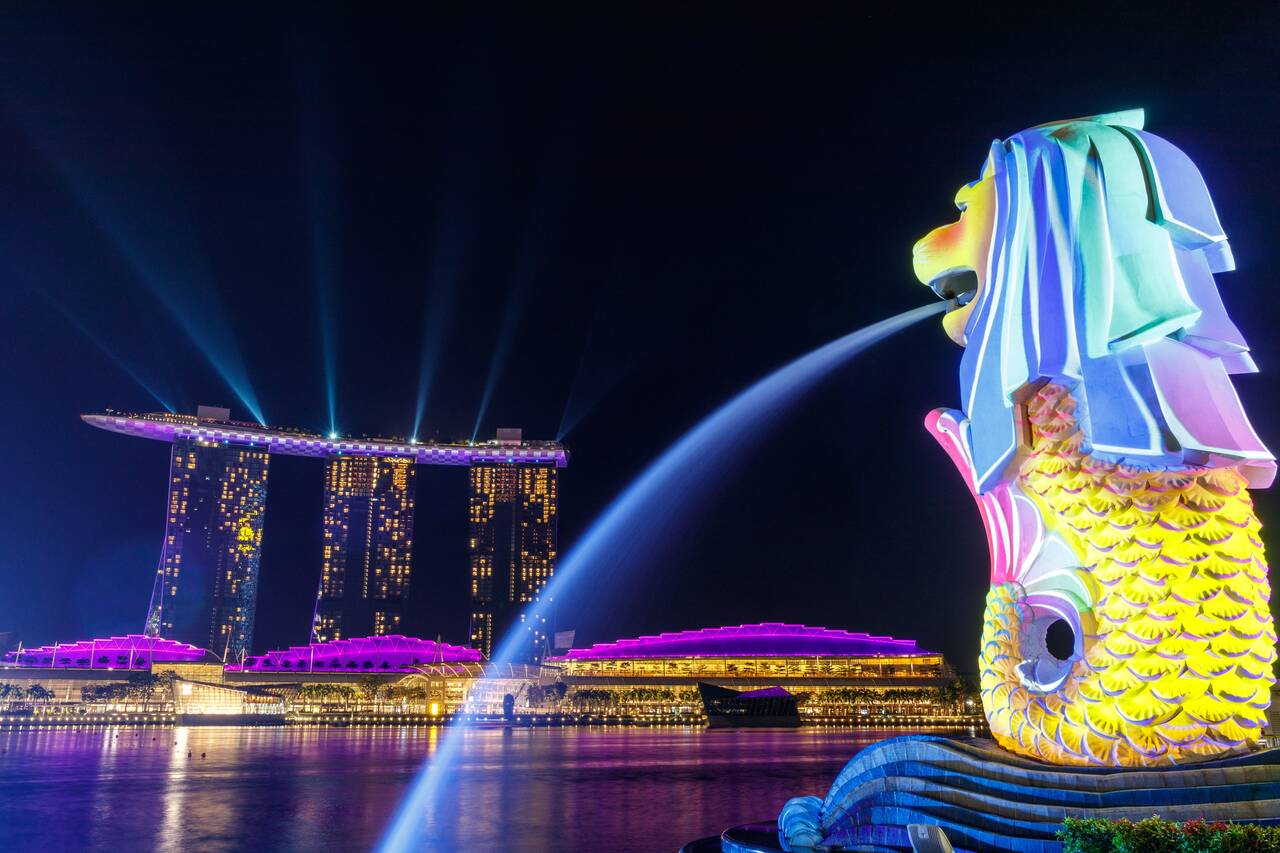 Since then, there have been many roadblocks that prevented us from visiting our favourite haunts – Thailand, Malaysia, Bali, Vietnam and Cambodia, Even if we'd wanted to go, given the circumstances we didn't.
But lately the doors have been opening. Gradually, it's become possible to visit some of these countries without being imprisoned in a quarantine hotel for a week or more. Until the arrival of Omicron, Singapore was one of those locations. Although we would often stop off in the city for a few days before heading off for an island somewhere, this time we decided to spend all our time there. After all, Singapore has some islands.
To get there, the city devised a process called the Vaccinated Travel Lane. You had to complete a number of forms online which required you to upload your vaccination record and provide extensive details ranging from where you're staying to your inside leg measurement. You also had to do a COVID test before departure, upload the result and then submit to another test when you arrived at Changi Airport. The whole process was lengthy, but doable. We did the needful and duly got our travel permits.
The Changi test takes up to eight hours to process, during which time you're required to quarantine in a specific area of your hotel until the test result comes back. Not an onerous requirement, especially as we reckoned that with three jabs in us and feeling fit as fiddles, we should pass with flying colours.
The first test, at Heathrow airport, came back negative, as we expected. The second test, carried out on arrival, also came back negative within a few hours. With one bound, we were free.
Or so we thought.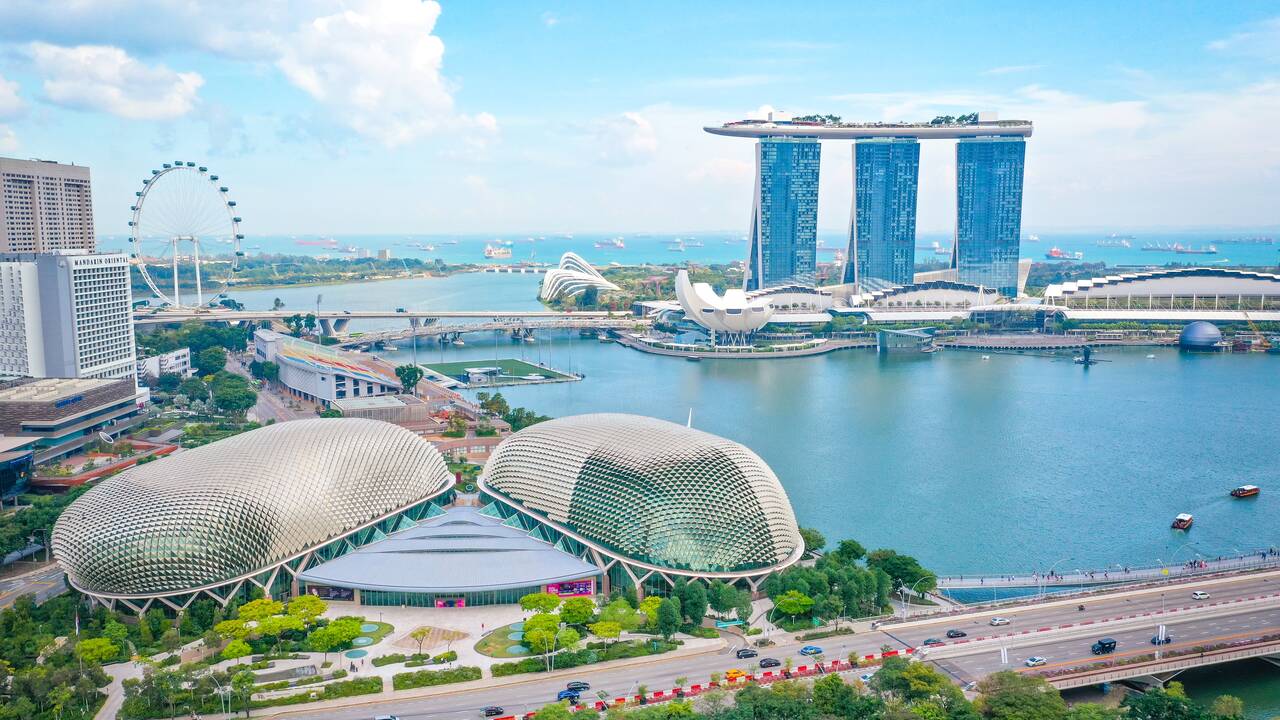 A day later, things got complicated. I had two calls from officials at the Ministry of Health. The first was cut off, but not before I was informed that my test was "inconclusive". We ignored that call, thinking that it was some kind of scam. In the second, the official informed me that while my test was deemed negative by the testing lab, according to the ministry it was positive. Much consternation at this end. How could a test be positive and negative at the same time? Has Singapore invented a quantum PCR?
After much banging of our heads against a bureaucratic brick wall, I was carted off to a "facility" where I was to receive two new PCR tests and a serology test. The requirement for serology was a mystery. The serology test doesn't indicate the presence of the virus. It only measures the antibody count, which would be high in both our cases since we'd only received our booster jabs a month ago. We're fairly well-connected in medical circles. None of the people we spoke to said that the serology test served any purpose in establishing a positive result.
As for the PCR test, it seems that there's an indicator called a CT cycle, which measures the amount of virus circulating in the body. If the count is low, you could be shedding the virus. If it's high, you're not. It all depends on how many replication cycles the tested sample has to go through before it finds some virus. Above a certain threshold, you're fine, below it, you're not. More on this here courtesy of Sinagpore's The Straits Times.
What added to the confusion was that the first caller from the ministry indicated that my test was inconclusive. The second caller maintained that it was positive. So who was right – the testing lab, Caller 1 or Caller 2? It seems that the lab lost the argument by a vote of 2 to 1.
Lucky old husband, despite having spent the previous few days, weeks and years in close contact with me, was not deemed to be a risk, so he could come and go at will, presumably because he was above (or below) the safety threshold. It didn't really make sense, since if he was in close contact with someone was positive, wouldn't that make him more likely to develop an infection? Not that he was volunteering to be isolated, you understand.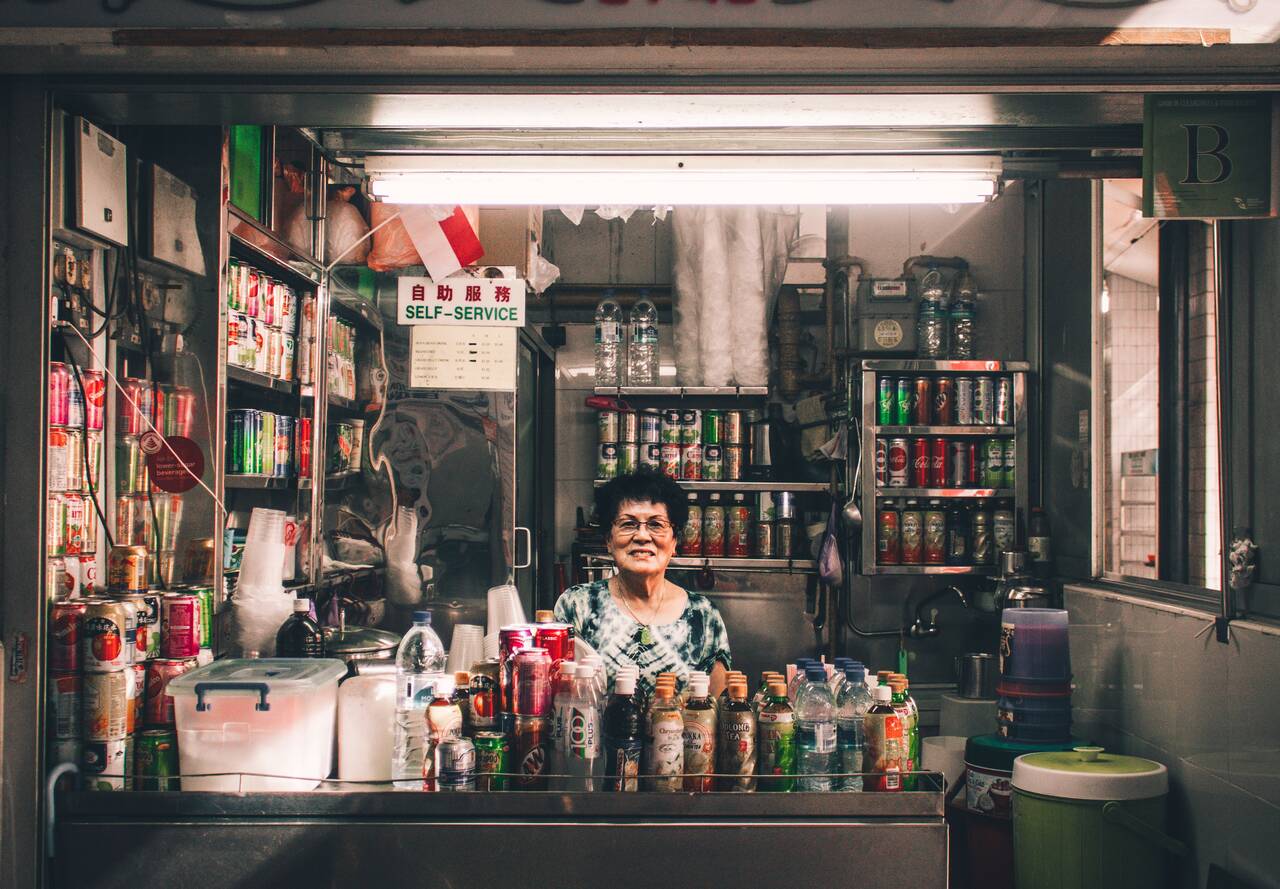 So we awaited the test results. I was stuck in a resort near Changi that had been requisitioned by the government, and he was downtown in our original hotel. Not the holiday we had in mind. When I was taken to the "facility", I was put in a bus which picked up another person, who was showing COVID symptoms. So if I didn't have the virus before, what were the chances I'd catch it on the journey? This could have had lethal consequences had I not insisted on sitting in the front, masked up with the window down.
When I got there, I was told I might be required to share my room. With a COVID patient, I wondered? I was determined to refuse outright to share. They did back down on this.
So now I was stuck in a place where, I was told, up to 400 other travellers were locked away.
The paperwork from the Ministry of Health indicated that an order had been issued for my incarceration, and that I might be there for up to ten days. Not good.
On the first day, I had a PCR swab test. This was supposed to be the definitive test. The next day they gave me another one. Why, I asked? Because apparently, "protocol" demanded that two tests should be carried out after arrival. The nurse with whom I had this conversation was under the impression that I had been released from hospital after being infected with the virus. More crossed wires, it seemed.
Which leads me to wonder what was going on here. When I called the ministry, they twice confirmed that my first test at Changi was negative. They and the test centre re-confirmed the result in emails. Yet I was still greeted by three people in hazmat suits and carted off because someone else in the ministry said so.
Does the ministry not trust its contractor, the testing lab, which it presumably licenced to carry out the tests on its behalf? And if the government happily advertises a hassle-free way of getting into the country, why does it lock me up along with several hundred other travellers, despite my and, presumably, a number of others, meeting the advertised criteria for entry? What's more, the ministry refuses to provide the detailed results of the test for which I had paid, as did the test centre. Why the secrecy?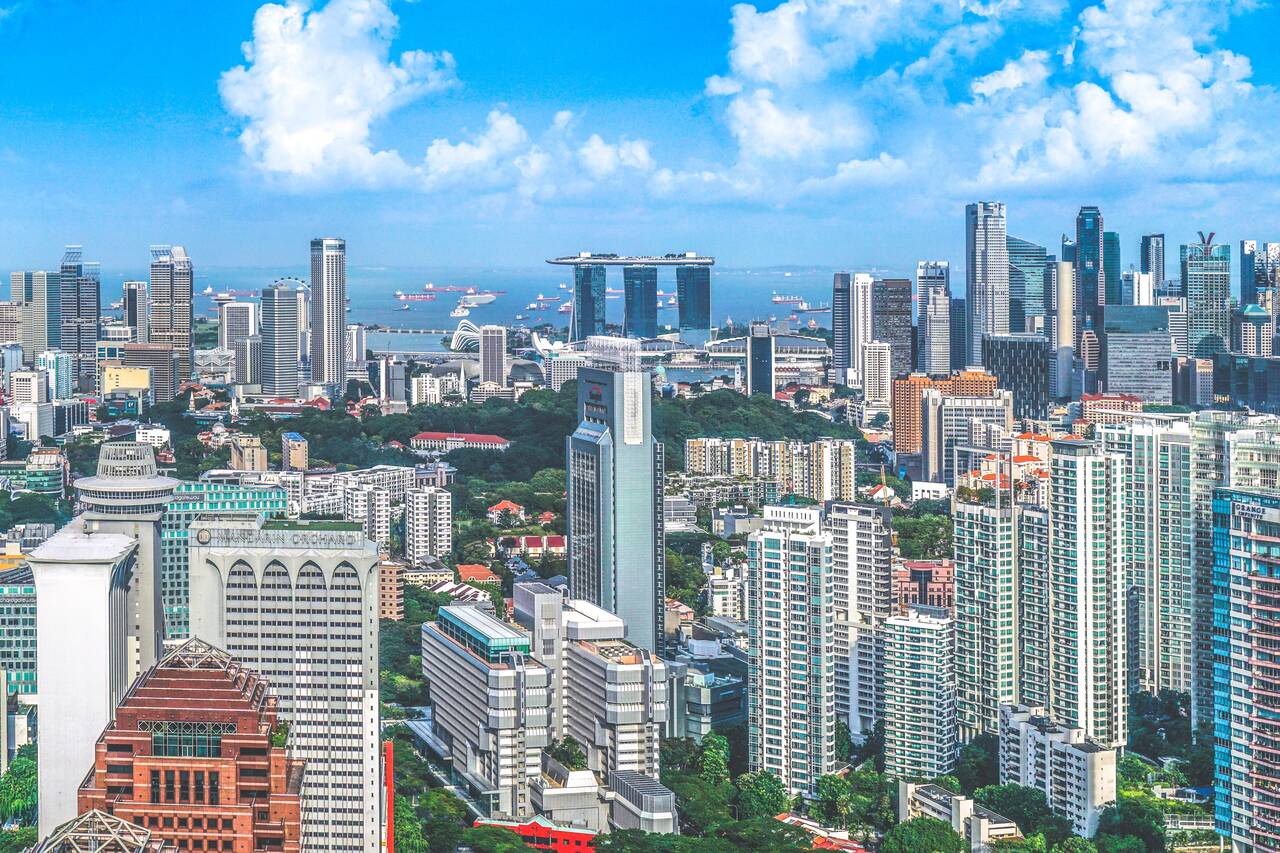 Now I faced an uncertain number of days in quarantine. I was being asked to pay for all the costs of the accommodation and tests, which amounted to thousands of dollars. The food was indifferent to say the least. The place where I was kept didn't even provide milk for my tea, a grievous deprivation for someone of my generation brought up on builder's tea.
We couldn't go home until the ministry said so. Could our embassies have helped? We were not at the point of asking for help from diplomats and lawyers, but it may have got to that point if my stay had lasted much longer.
On Day 4, after my third negative test, administered by someone who was clearly training to be a brain surgeon, I was finally given permission to leave the facility. After two days of uncertainty, and then three days of involuntary confinement, I was free to enjoy my holiday, or what was left of it.
Let's be clear. I wasn't banged up in the local equivalent of the Bangkok Hilton. Nor was I kept within four hermetically sealed walls. I had a balcony. The Ministry Order threatened all manner of sanctions for not cooperating, including large financial penalties and jail. All in all, quite a stressful experience. I should also mention that at all times the people I dealt with were courteous and sympathetic.
It seems, on the basis of conversations I had with fellow inmates on my way out, that there was a rash of false positives. They included an airline pilot who told me that because she wasn't allowed to fly her plane home, her airline had considerable problems trying to round up a replacement. While one can understand the authorities being ultra-cautious, incidents like these will deter tourists and business travellers, which serves to defeat the purpose of the Vaccinated Travel Lanes. Had we known that something like this might happen, we wouldn't have dreamed of coming in the first place. When one government department places a different interpretation on testing from another, the result can only be confusion and frustration.
Will we visit Singapore again? Only after there has been an acknowledgement of the problem and steps taken to ensure that it has been resolved. The Omicron bomb has probably put paid to any plans we might have in the medium term. Even so, newly-weds who have chosen the country for their honeymoon should think again, unless they're prepared to spend the first few nights apart. So should timorous grannies making a long-awaited trip to see their grandchildren.
That would be a shame, because Singapore, like so many other countries in the region, has suffered economically from the absence of visitors over the past couple of years.
The rest of our holiday was the dream we hoped it would be, until we fell foul of the British government's new rule on pre-departure testing – but that's another story.
Anyway, we made it home and survived the Day 2 arrival test. The whole incarceration experience was made much more tolerable because of the support and encouragement I received from members of the Head for Points community. Many thanks to them, and especially to the friend who dropped supplies off at the facility, without whose assistance I would have had to endure the horrors of green tea. Little things make a big difference in such circumstances."