What benefits does Heathrow Rewards Premium membership get you?
Links on Head for Points may pay us an affiliate commission. A list of partners is here.
Heathrow Rewards, the loyalty scheme for the shops and car parks at London Heathrow, has a little known 'Premium' tier.
If you are planning a shopping spree at Heathrow in the coming months, it is worth knowing about the benefits.
How do you earn Heathrow Rewards points?
We wrote a full review of how Heathrow Rewards works in this article.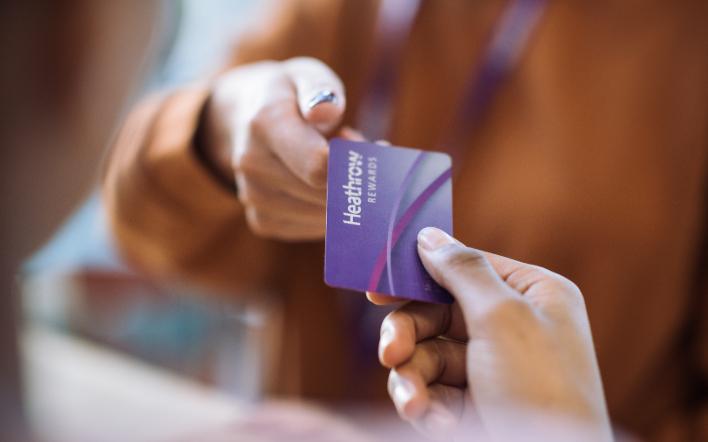 In summary, Heathrow Rewards gives you 1 point for every £1 spent in Heathrow (1 per £10 on foreign exchange) or on Heathrow Express tickets (online bookings only). There is also a partnership with Rocketmiles to earn points from your hotel bookings.
Once you've earned points you can exchange them for miles or shopping vouchers. The airline transfer partners are:
Aegean Miles+Bonus
Asia Miles
British Airways Executive Club
Aer Lingus AerClub
Emirates Skywards
Lufthansa Miles & More
Royal Brunei Royal Skies
Singapore Airlines KrisFlyer
Virgin Flying Club
The minimum transfer is 250 Heathrow Rewards points = 250 miles.
As the alternative is swapping 500 points for a £5 Heathrow shopping voucher (or a £10 parking voucher), you are effectively 'paying' 1p per airline mile. This is still a good deal in most cases but bear the alternative in mind before you transfer.
The smallest voucher redemption is for 500 points, so if you only have 250 points and are unlikely to earn any more, airline miles are your only redemption option.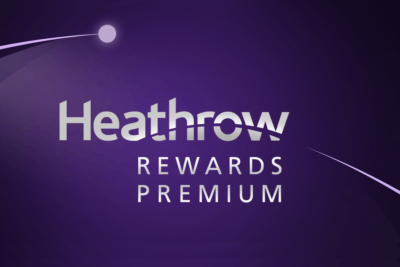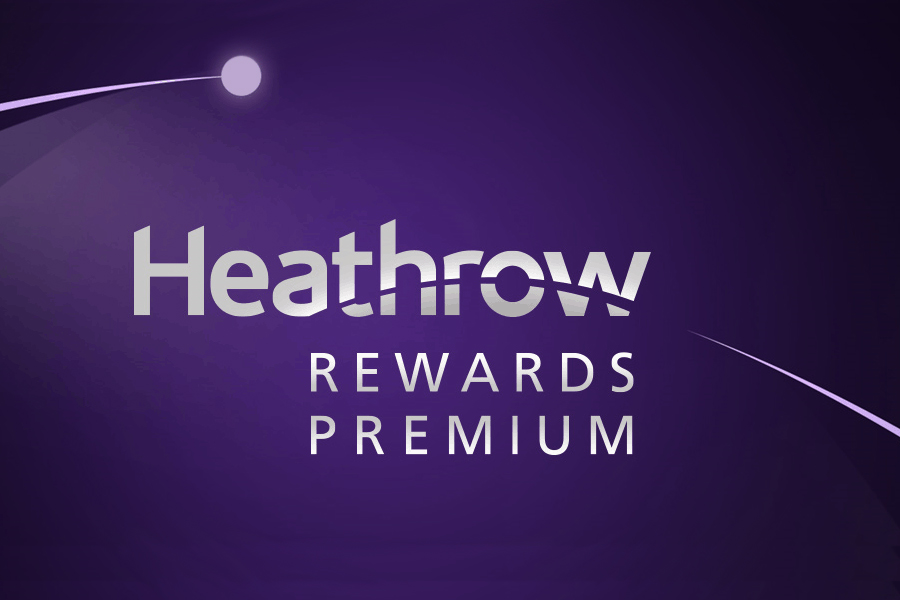 What is the Heathrow Rewards Premium tier?
Heathrow Rewards has always had a Premium tier. You used to need to spend just £500 in a calendar year to qualify and would then receive double points (2 per £1) on all of your Heathrow shopping, parking and Heathrow Express tickets. There was also a small bonus of 100 points when you first qualified for Premium.
Four years ago, the airport decided to jazz up the benefits of Premium whilst raising the qualifying threshold to £750. Travelex and Rocketmiles spend is not included in the £750 target.
When you hit £750 of spending, you will receive Premium status for the remainder of the current calendar year and all of the following year.
The core benefit of being a Heathrow Rewards Premium member is double base points. You will earn 2 points (so 2 airline miles) per £1 spent, rather than 1 point per £1 spent.
You also receive:
5,000 bonus Heathrow Rewards points with your first Rocketmiles hotel booking after achieving Premium (new customers only)
One-off £10 discount when you spend £100 at World Duty Free
That's about it, unfortunately.
When the Premium tier launched, there were other benefits such as four Heathrow Express Business First upgrade vouchers per year. These now appear to have been withdrawn. You also qualified for premium wi-fi, but this is now free to all in the airport.
Premium members do receive additional points on some other services. This list is no longer available online but, if nothing has changed recently, you will receive:
750 points for referring a friend to Heathrow Rewards (500 points for standard members)
150 bonus points when you book Heathrow Porters (not available for standard members)
150 bonus points when you book Shop & Collect (100 points for standard members)
150 bonus points when you use Reserve & Collect (100 points for standard members)
150 bonus points when you use Home Delivery (100 points for standard members)
Is Heathrow Rewards Premium worth having?
It isn't worth pushing for, no. There is some value to it – mainly an extra 1% return on your spending for the rest of the current and all of the following year – but this isn't worth much.
The Rocketmiles offer (5,000 points on your first booking after hitting Premium) sounds attractive, but Rocketmiles runs identical 'open to all' offers every now and then.
Of course, if you can hit Premium naturally via your airport spending then you should definitely ensure you claim your points.
When Premium launched there was one additional perk. When Heathrow Rewards ran a transfer bonus to an airline, Premium members would get a 100% bonus whilst standard members only got 50%. This WAS a valuable benefit. However, transfer bonuses have been thin on the ground recently, even before the pandemic, and those we have seen have not offered special deals for Premium members.