How to get a second British passport for business reasons
Links on Head for Points may pay us an affiliate commission. A list of partners is here.
Did you know it is possible to hold two British passports at the same time?
If the ability to apply for a second British passport comes as a surprise to you, you're not alone. The service is not advertised by Her Majesty's Passport Office, nor is there an official application process. In fact, the top Google result for the topic is a PDF guide for HMPO staff on how to issue one.
Despite the semi-secrecy surrounding the service, there are a number of reasons why you might want – and be eligible for – a second passport:
you need to get a visa to travel for business, which takes your primary passport out of use for some time
you need to travel to incompatible countries (eg. Israel and Iran)
you are a frequent traveller and need to cross borders regularly, such as airline staff
Neither Rob nor myself have ever needed to apply for a second British passport (I hold a German and British one, and Rob just makes do with one, unlike his kids ….). Reader Chris recently went through the process of applying for a second UK passport and offered to write up his experience for us.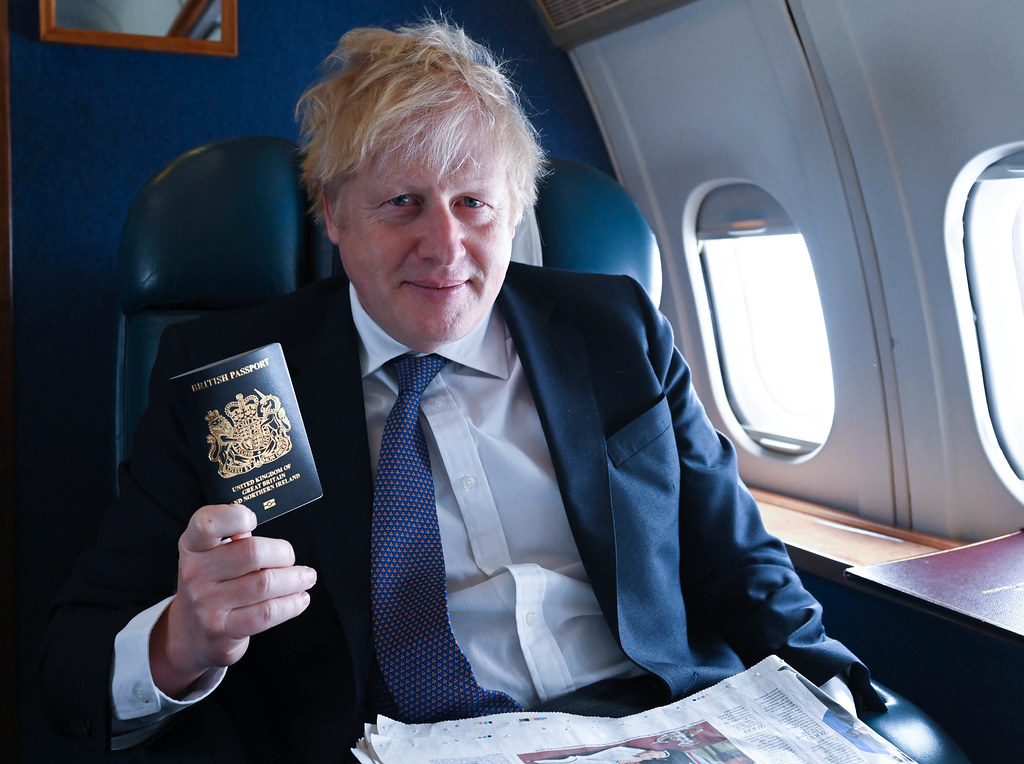 Over to Chris:
"If you find yourself frequently travelling for business and needing a visa in your passport then you know the stress of waiting for your passport to be returned before you can fly. Pre-pandemic I spent a panicked morning tracking the delivery of my passport from the US Embassy for a flight that evening.
As travel starts to get back to normality I find myself with lots of international dates lined up [Chris is an entertainer]. Many of these require visas and the fear of being stuck without my passport has returned. Luckily there is a way round that.
Although you'll find almost no mention of this on the HM Passport site it is possible to get a second passport to avoid these situations. This isn't a duplicate of your current passport, this is a brand new passport complete with a new passport number so if you've got Global Entry for the US be sure to update that.
With a lack of information online about the hoops you need to jump through to get a second passport, this guide should help.
Who can get a second passport?
HM Passport Office isn't keen on giving out second passports to anyone who wants one, especially not leisure travellers. You need a legitimate reason and have to be over 16.
Official advice says you can get an additional passport if you 'need to get visas to travel on business, travel to incompatible countries or are frequent travellers.' You will need to prove why you need a second passport.
How much does it cost?
The same as applying for a first adult passport. At the time of writing that's starting from £75.50 but costs more if you need your passport sooner.
How long does it take?
It depends on the current passport office times. You can use the fast track service to get it back within a week and it's possible to use the on-the-day service and get it back the same day.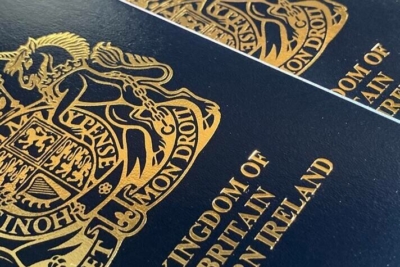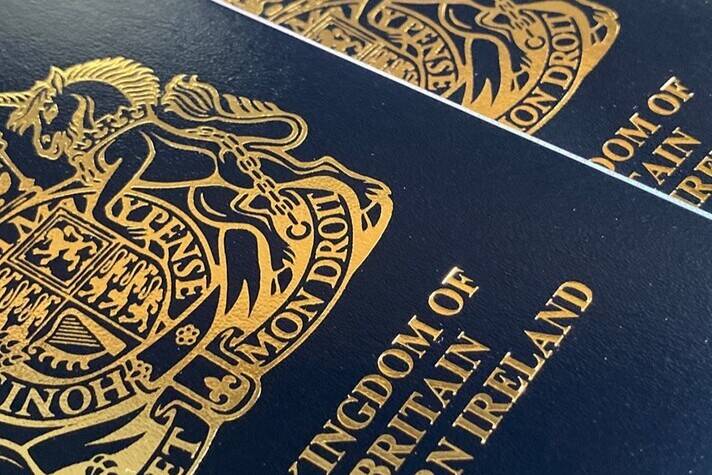 How to apply for a second UK passport
You need to fill out the standard passport application form which you can get from the Post Office. You cannot print your own.
Even though you're getting a second passport you need to fill in the form as if you're getting your first passport. You must fill in the box in Section 1 for 'Your First British Passport.'
Fill the rest of the form in as usual and in Section 8 note that you are applying for a second passport for business reasons and not to cancel your first passport.
As with a regular passport application, you will also need two identical passport photos and you'll need to get a countersignature from a British or Irish Passport holder who you've known for over two years and isn't related to you. This person needs to be in a recognised profession and will also sign the back of one of your passport photos.
Once you've completed the form you will also need supporting documentation to prove that you need a second passport. You'll need a supporting letter and your existing passport.
The supporting letter must be signed and on company headed paper with the company number clearly shown and explain the reasons why you need the second passport. It must be dated no later than four weeks before your the application.
If, like me, you're the owner / operator of your own company then – despite what I was told on the phone by the Passport Office – you can not supply a letter written by yourself. I found out the hard way, but luckily was able to get an additional letter emailed to the passport office within ten minutes and continue with my appointment.
If you run your own company it is vital that your supporting letter is from an additional director or your accountant. There are various drafts of the letter you can send doing the rounds on the internet, here's a variation of what I used:
Her Majesty's Passport Office
London
SW1V 1PN
To Whom It May Concern:
This is to confirm that NAME OF APPLICANT has been an employee of this company since DATE and is currently in the role of JOB ROLE.
As part of HIS/HER job HE/SHE is required to frequently travel and therefore is in need of a second passport since we anticipate several trips over the coming years.
We have business lined up in many countries which require a visa and therefore we request a second passport so that HE/SHE may obtain the visas whilst still travelling internationally. Secondly there is planned travel to countries which are incompatible [only put this if it's relevant to you.]
NAME OF APPLICANT is expected travel schedule over the next few years include ADD DETAILS HERE.
Planned countries which will require visas include: LIST COUNTRIES HERE.
We can confirm that HE/SHE will be returning to the United Kingdom to resume employment with this company after these trips. Please assist HIM/HER in obtaining a second passport allowing HIM/HER to travel.

If you require any further information please do not hesitate to contact me.
In practice I had to get my accountant to write the letter so the first part changed to the following:
This is to confirm that NAME OF APPLICANT is the owner and operator of NAME OF COMPANY since DATE. I am the registered accountant for his company and have been since DATE.
To recap, you will need:
A completed application form for a first-time passport
Section 8 completed with details that this is a second passport application
Section 10 filled in by a counter-signer
Two passport photos (one signed)
Your original passport
A supporting letter
Once you have all that you need pay by cash, credit card or cheque and then either post off your form, photos, supporting documents and original passport or book an appointment online for the Fast Track Service.
Fast Track will involve you going to your nearest passport office with all the documents you require. They'll do a short 'in person' interview with you. In my case this only involved flicking through my passport to check I was 'well travelled', as they put it, and got a manager to confirm I was allowed a second passport.
They took photocopies of my original passport, meaning I could take it back with me and my new second passport was to arrive within seven days.
If you need a passport sooner you can make a same day appointment. To book this you need to call the passport advice line on 0300 222 0000 and ask for a Paper Premium Service. You cannot use the Online Premium service which is only for renewals. After your interview, which lasts around 30 minutes, you should get your new passport around four hours later.
What about renewals?
When it comes to renewing either of your passports you will once again need to submit a letter to explain why you need two passports.
Once it arrives your second passport will operate exactly the same as a normal passport. Just be sure to use the same passport when travelling to and from a country – it's wise to not travel with, or show both when going through immigration.