Get a free £5 to spend with LNER trains when you join 'LNER Perks'
Links on Head for Points may pay us an affiliate commission. A list of partners is here.
LNER, the East Coast rail franchise holder, launched a new loyalty programme 18 months ago – 'LNER Perks'.
This was not wholly unexpected. LNER dropped out of Nectar a couple of months earlier and had also announced plans to stop accepting Nectar points towards train tickets.
To persuade you to join 'LNER Perks', LNER will give you a £5 credit. This will stack with any American Express cashback offer you may currently have for LNER.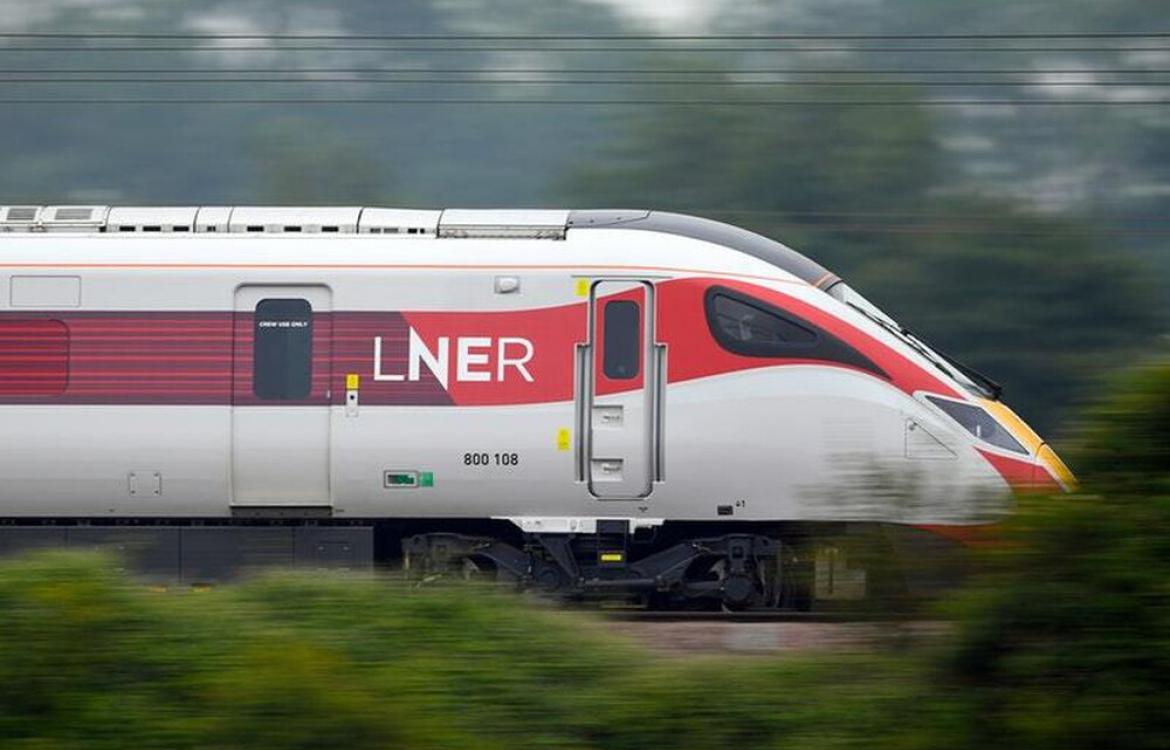 Full details are on the LNER website here.
You can join via the LNER app or, if you already have an LNER account, by simply opting in to Perks. When you are logged in, there is a big red button under 'My Account' which enrols you.
The £5 credit is deposited immediately, as you can see below. It is valid for 24 months.
The credit can only be redeemed when you book via the LNER app, not the website.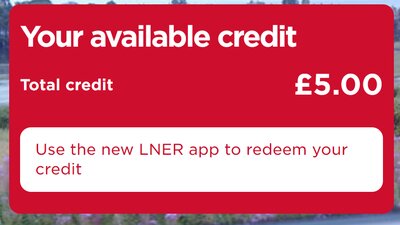 The sign-up money is ringfenced and can only be used for LNER Advance rail tickets. You cannot cash it out, either for yourself or for a charity partner.
(If you are targetted for an American Express LNER cashback deal, this is not ringfenced for any specific ticket type. You get the cashback on ANY train ticket you book via the LNER website, irrespective of which train company it is for.)
What does LNER Perks offer long-term?
Long term, LNER travellers will earn 2% cashback on all of their ticket purchases.
This is added to your LNER Perks account. It can be redeemed for e-vouchers for your own use, or donated to one of LNER's selected charity partners. You need to book via the LNER app in order to redeem your e-voucher.
You do NOT need to have bought your tickets directly from LNER to earn cashback. However, there are special rules in place on how you can use cashback earned for tickets bought at stations, from another online retailer or from another train operator.
Do I need to earn a minimum amount to redeem my cashback?
No, if you are redeeming for tickets for yourself or donating your cashback to charity.
Yes, if you want to gift your cashback to another person. In this case, you would need to earn £10 before you can issue a voucher. The voucher can only be used on LNER Advance tickets.
Can I get 2% back on my existing LNER bookings?
No. The only exception is if you have made a booking in the past 48 hours before joining LNER Perks. If you have, you will automatically be credited with the 2%.
Can I get 2% back on travel on other rail operators?
No, if the trip is entirely on other operators but booked through the LNER website.
Yes, if the trip is partly on LNER and partly on another operator. The 2% is paid on the entire trip value.
There is more to the scheme then we have covered here, including earning points from season tickets. The reward scheme is relatively simple and there aren't any gamification opportunities.
The £5 sign-up bonus is a smart move, however, and ensures that even occasional LNER travellers are incentivised to sign up. You can find out more, and claim your £5, on the LNER Perks website here.