Receive up to 300,000 Avios with Nutmeg's new tiered earning offer
Links on Head for Points may pay us an affiliate commission. A list of partners is here.
This is an advertisement for Nutmeg Saving and Investment Limited ("Nutmeg"). Nutmeg has agreed to pay the publisher an award for new clients acquired via the promotion of its services on this site. Head for Points is a journalistic website. Nothing here should be construed as financial advice, and it is your own responsibility to ensure that any product is right for your circumstances. Recommendations are based primarily on the ability to earn miles and points. Robert Burgess, trading as Head for Points, is regulated and authorised by the Financial Conduct Authority.
Nutmeg is offering you the chance to receive up to 300,000 Avios when you transfer an ISA, pension, Junior ISA or Child Trust Fund to Nutmeg between 15th June and 31st July 2022.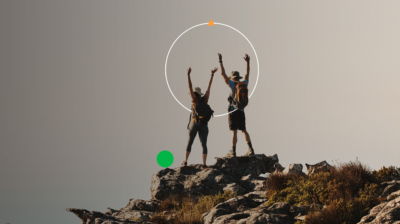 If you are new to Head for Points or haven't heard of Nutmeg, it is an innovative online wealth management service that builds and manages global investment portfolios. You can start investing with Nutmeg for as little as £500 in a pension or ISA, or £100 in a Junior ISA – although to take advantage of this offer the total value of your transfers must exceed £5,000.
Following the interest of previous offers, Nutmeg is enhancing its rewards with a new higher tier. The Avios earning rates are linked to how much you transfer during the promotion, up to a maximum of 300,000 Avios.
How the new offer works
There are now nine earning rates and it is important to note that the reward you will receive will be based on the total value of all completed transfers. Therefore, if you make more than one transfer your reward will be based on the combined amount.
Here is the new tiered earning structure:
| | | |
| --- | --- | --- |
| Transfer Value | Investment Boost Reward | Avios Reward |
| £300,000+ | £3,000 | 300,000 |
| £200,000 – £299,999 | £2,000 | 200,000 |
| £150,000 – £199,999 | £1,500 | 150,000 |
| £100,000 – £149,999 | £1,000 | 100,000 |
| £50,000 – £99,999 | £500 | 50,000 |
| £30,000 – £49,999 | £200 | 20,000 |
| £25,000 – £29,999 | £150 | 15,000 |
| £10,000 – £24,999 | £50 | 5,000 |
| £5,000 – £9,999 | £25 | 2,500 |
You will receive either the Investment Boost or the Avios and not both.
An Investment Boost is paid into your Nutmeg account as unallocated cash, which you can allocate to an investment pot of your choice. You can also choose to withdraw the Investment Boost if you wish.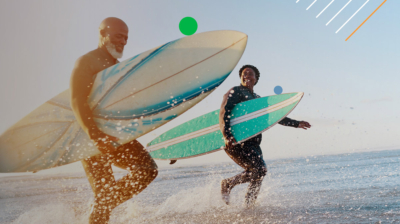 How much can I transfer?
The offer is open to new and existing customers who initiate transfers of ISAs, pensions, Junior ISAs or Child Trust Funds from other providers to Nutmeg during the promotional period.
To qualify, the total combined value of all transfers must be at least £5,000. You can transfer less than this, but you will not receive Avios or an Investment Boost Reward. The minimum you can transfer is £500 for ISAs and pensions or £100 for Junior ISAs.
There is no upper limit to the amount you can transfer, but the maximum Avios Reward you can receive is 300,000 when you transfer a total of £300,000 or more .
It is worth noting the maximum amount you can invest in a stocks and shares ISA in the current tax year (which ends on 5th April 2023) is £20,000. Anything invested above the £20,000 limit will be placed in a general investment account and may be subject to capital gains tax. In addition to your personal ISA allowance, the annual allowance for a Junior ISA for the current tax year is £9,000 per child.
An Investment Boost or Avios are not awarded for customers transferring to a 100% cash pot. The Avios you receive will be based on the total amount of any ISAs, pensions, Junior ISAs or Child Trust Funds you transfer during the promotional period.
Which products are included in the offer?
The offer includes ISA, Pensions, Junior ISA or Child Trust Fund transfers.
Nutmeg offers four investment styles to pick from:
Fully managed – These portfolios are proactively managed by Nutmeg's experienced investment team who make strategic adjustments to try and protect against losses and boost returns.
Smart Alpha (Powered by J.P. Morgan Asset Management) – J.P. Morgan Asset Management adapts your portfolio during changing market conditions, while using their in-house research to select securities with the aim of delivering better returns.
Socially Responsible – Like the Fully Managed style, these portfolios are proactively managed by Nutmeg's investment team and are tilted towards companies and bond issuers that have high environmental, social and governance (ESG) standards.
Fixed Allocation – These portfolios are designed to perform without the intervention of Nutmeg's investment team. The portfolios are rebalanced to ensure your investments match your risk level, but the assets will only be reviewed once a year to make sure they're still right for you.
Nutmeg's latest awards
Nutmeg is well-respected by the investment industry and consistently wins awards for its products and services.
Some of the most recent accolades include the Your Money Investment Award 2022 for Best Investment ISA – Medium Portfolio, Boring Money's Best Buy ISA 2022, Best Buy JISA 2022, and Best Buy Pension 2022. Additionally, it has been awarded 'Best European digital wealth platform using ETFs' at the ETF Express European ETF awards.
How do I apply?
You need to sign up and invest via this special landing page to collect Avios or an Investment Boost – applications via the standard Nutmeg home page will not collect any Avios or an Investment Boost. You can see the full list of terms and conditions here.
Please make sure you have a valid British Airways Executive Club account before you apply in order to receive your Avios.
ISA, pension, Junior ISA and Child Trust Fund transfers initiated before the promotion ends will be eligible. The transfer does not necessarily have to complete by the offer end date.
Remember, as with all investing, that your capital is at risk. The value of your portfolio with Nutmeg can go down as well as up and you may get back less than you invest. Tax treatment depends on your individual circumstances and may be subject to change in the future. If you are unsure if any of these products are the right choice for you, please seek financial advice.
The offer ends at 23:59 on 31st July 2022. You can apply here.