Is Dublin JetBlue's next transatlantic destination?
Links on Head for Points may pay us an affiliate commission. A list of partners is here.
JetBlue has long made clear that it has transatlantic ambitions that far exceed flying to London and that it wants to become a 'real' player in the 'US to Europe' market.
It has 26 A321LR and XLR planes arriving over the next few years that will let it fly to more European cities. So far, however, it has remained tight-lipped on where it will head next, stating only that a new route will launch this year.
Is JetBlue about to announce direct Dublin flights?
JetBlue may have let the cat out of the bag. It now looks possible that Dublin will be next, since JetBlue has just signed a codeshare agreement with Aer Lingus for connecting flights from Dublin.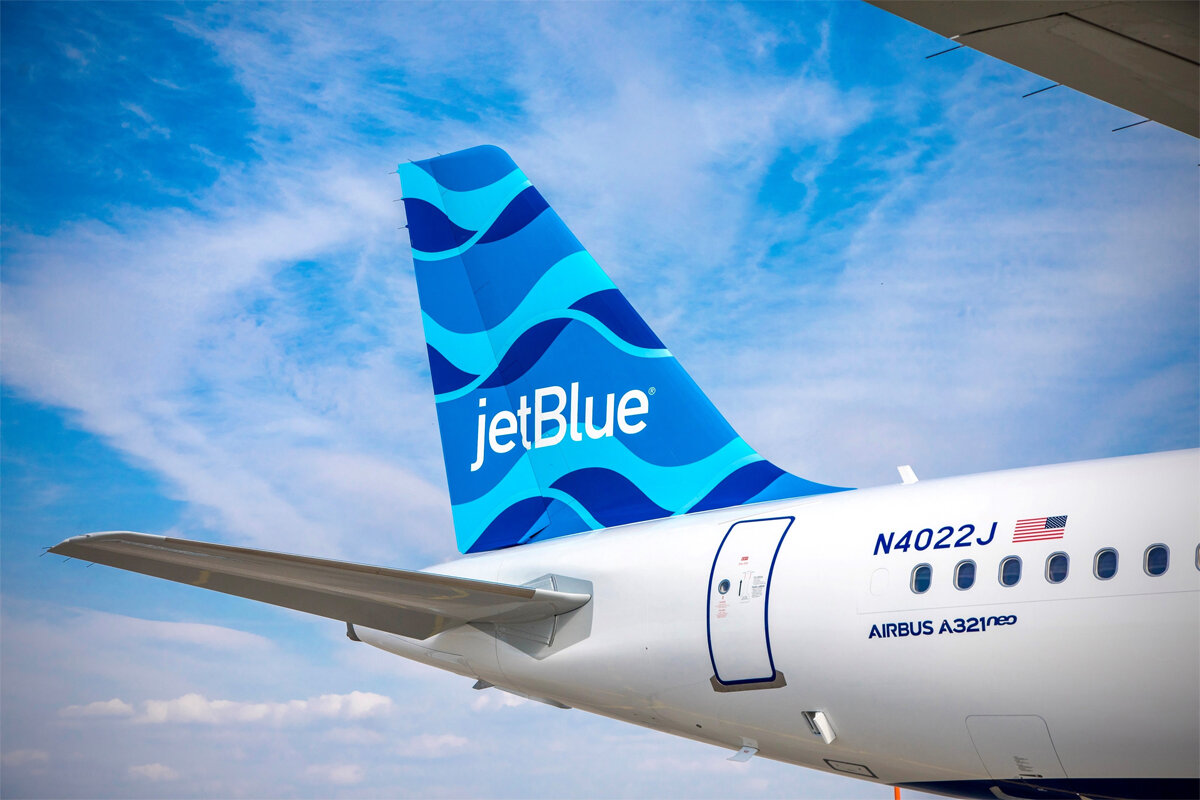 JetBlue already codeshares on Aer Lingus' transatlantic flights from Shannon and Dublin to New York and Boston, but adding additional codeshares on connecting Aer Lingus flights to Europe is an interesting choice.
In theory, it would let JetBlue sell a ticket from Los Angeles to New York to Dublin to Amsterdam. With just one of the three flights actually operated by JetBlue, does anyone seriously want to book that?
A better explanation is that JetBlue is planning to launch its own flights to Dublin in the future, and is getting its ducks in a row so that seamless connections can be offered as soon as it is launched.
The full codeshare agreement with Aer Lingus covers 13 routes, as published by AeroRoutes, and will see JetBlue flight numbers added between now and the end of October to:
Dublin – Amsterdam
Dublin – Berlin
Dublin – Brussels
Dublin – Düsseldorf
Dublin – Frankfurt
Dublin – Hamburg
Dublin – Lyon
Dublin – Milan Malpensa
Dublin – Munich
Dublin – Naples
Dublin – Paris CDG
Dublin – Rome
Dublin – Zurich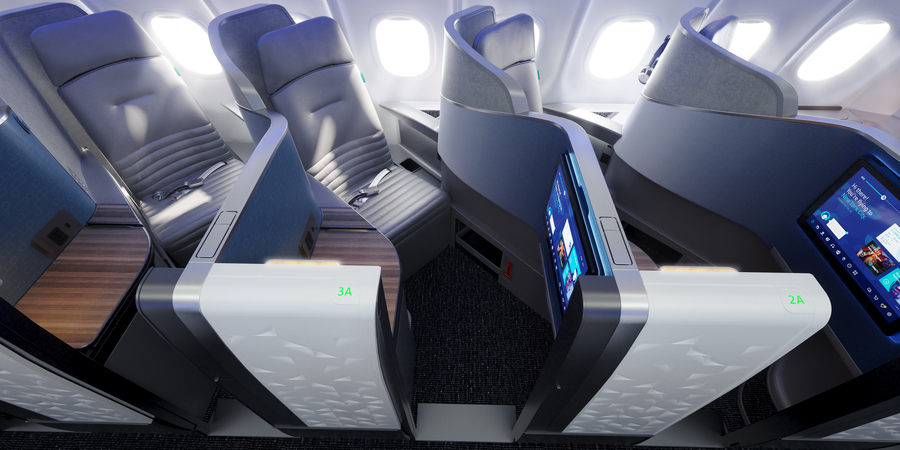 Smaller aircraft = shorter routes
Dublin would be an interesting choice for JetBlue's second European destination as it is likely to be a fiercely competitive market. It may not have had much choice, however.
Part of JetBlue's strategy is to launch flights with single-aisle narrowbody aircraft rather than the large widebodies favoured by its competitors. Larger aircraft are significantly more expensive to operate than their smaller counterparts and you also need to be confident of filling them.
By selecting Airbus' A321LR aircraft, JetBlue can reduce its costs. Fleet commonality with the rest of JetBlue's domestic network also helps, which has the potential to increase the aircraft utilisation. It also means the aircraft can be absorbed by the airline for domestic US routes if its gamble on transatlantic flights doesn't take off.
There's only one problem with operating narrowbody aircraft. They simple do not have the legs that an A350, A330 or Boeing 787 have.
That means that, at present, JetBlue is limited by the range of the A321LR – the LR stands for Long Range – which is listed as 4,000 nautical miles. Whilst in theory that gets you to most of Western Europe from New York: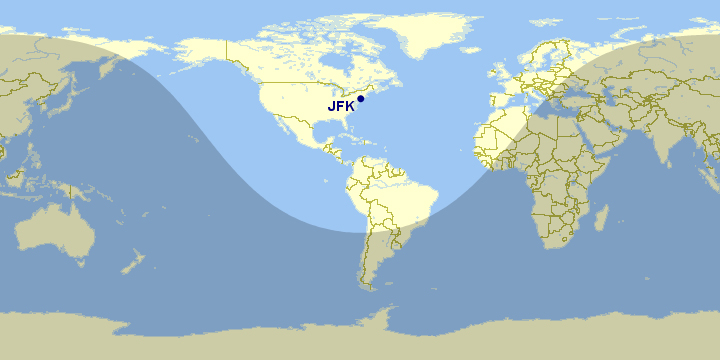 … in reality, once you take into account fuel reserves, headwinds and other restrictions, it is probably limited to flights to the far reaches of Western Europe – perhaps as far as Amsterdam and Paris.
The A321XLR – the XLR stands for, you guessed it, eXtra Long Range – will add an additional 700 miles to that, which should help JetBlue fly further into Europe. Unfortunately the first A321XLR isn't due to be delivered by Airbus until 2024.
JetBlue appears to be happy with the performance of its flights from London to New York and Boston. It will be interesting to see how Dublin compares, if and when it launches, particularly as it would be going head-to-head with its new codeshare partner Aer Lingus.
We will have to wait and see if JetBlue makes an official announcement to prove us right (or wrong).