Avanti West Coast launches its Club Avanti loyalty scheme – here's how it works
Links on Head for Points may pay us an affiliate commission. A list of partners is here.
Avanti West Coast, which operates trains up the West Coast Mainline from London to Manchester, Liverpool, Birmingham and beyond, has launched a loyalty program.
Club Avanti is currently invite-only but we thought you'd want to know about it anyway. We will update this article once it is open to everyone.
Whilst there are no points to be had, it does come with a couple of useful perks if you regularly find yourself using their network.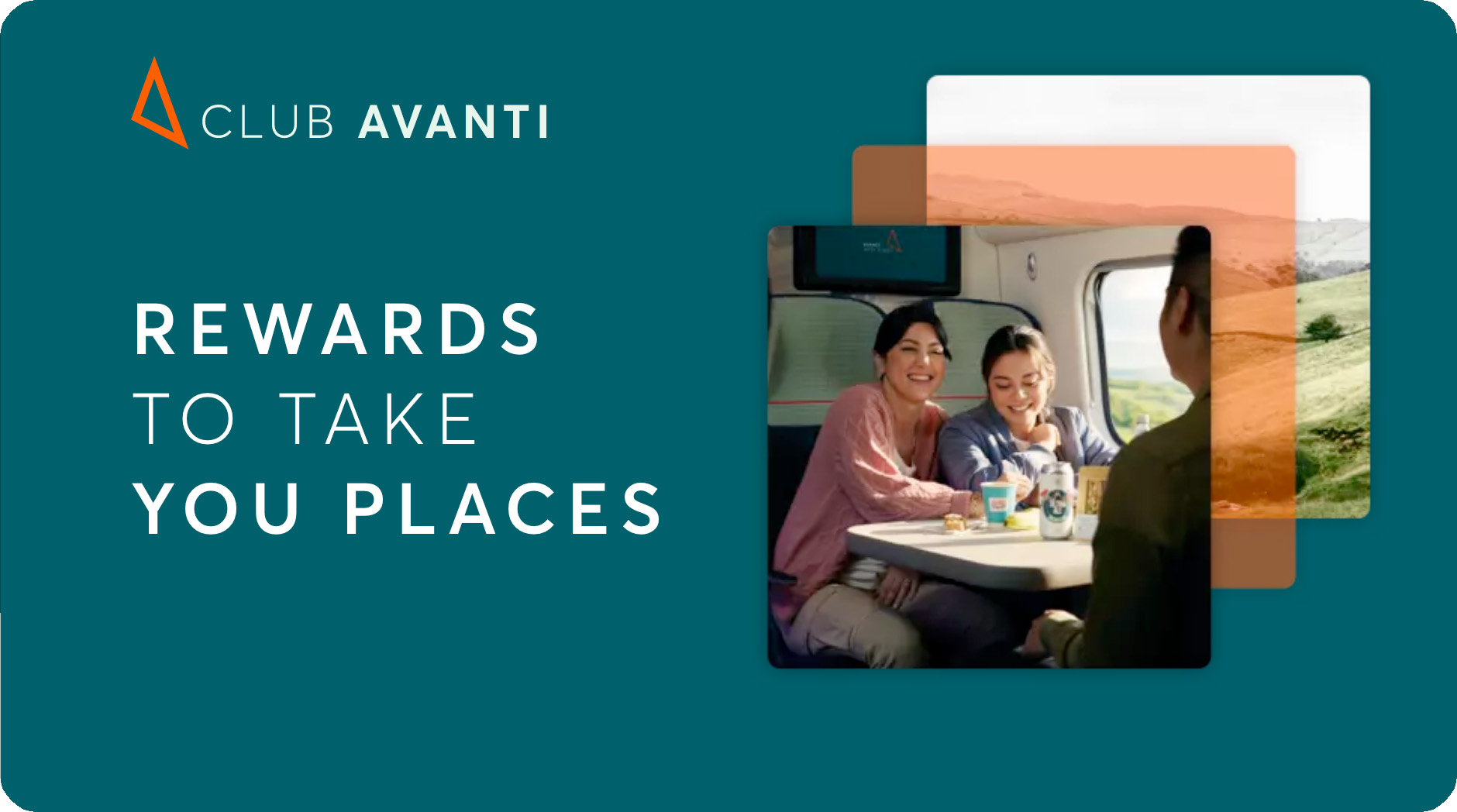 Club Avanti membership perks
There are three tier levels – Silver, Gold and Platinum – but before we look at those in closer detail, let's take a look at the benefits that all Club Avanti members get:
Everyone gets a free hot drink
One reason to sign up to Club Avanti – even if you take just one Avanti train a year – is for the introductory free hot drink.
This is being offered as a sweetener to join the programme and is a one-off reward. You can only get a free drink once, not every time you travel.
The free hot drink is valid within 365 days of your Club Avanti welcome email, so you have plenty of time to redeem it.
To claim it, you need to present your unique PIN code in your welcome email to the Avanti staff in the onboard shop. All hot drinks are included, although the offer is not valid for At Seat Service.
10% off in the onboard shop
In addition to a free hot drink, you'll also get 10% off drinks and snacks from the onboard shop. Unlike the free hot drink, this is valid on every purchase.
There's no minimum or maximum purchase – it's a straight 10% discount. All you have to do is present your membership number to the shop staff.
Save 10% on your first return ticket
This is probably the most valuable Club Avanti joining perk in terms of a pure cash saving.
Like the free hot drink, it is a single-use offer when you first join Club Avanti.
The 10% discount is valid for two single Advance tickets or one return Advance journey on Avanti West Coast services in Standard or Standard Premium. First Class is unfortunately not included, although Standard Premium gets you a First Class seat, just with no at-seat perks or lounge access.
You must use the voucher to make a booking within 90 days of joining Club Avanti. Only online bookings made via the Avanti website or app are included – the discount won't work at station ticket offices or ticket machines.
The bad news is that the offer cannot be used in conjunction with other discounts, including Railcards.
The offer is likely to save you at least £7.80 in Standard or £12.80 in Standard Premium based on an advance return purchase from London to Manchester.
What are the Club Avanti membership tiers?
In addition to the rewards available to all members, Avanti is introducing three membership tiers based on the number of trips you take on Avanti trains:
Silver, the introductory level for all members who take up to eight trips per year
Gold, for all members to take between 9 and 20 trips per year
Platinum, for anyone taking 21+ trips per year
'Year' is NOT a calendar year. It is based on a 12 month period from the date you join Club Avanti.
The tier benefits are very straightforward. This is what you get:
One free Standard Premium return ticket when you hit nine trips in your membership year (Gold)
One free First Class return ticket when you hit 21 trips in your membership year (Platinum)
That's it – there are no other tier benefits (at least, not yet).
We will get to the definition of 'trips' later.
How to use Club Avanti reward vouchers
You'll automatically receive a voucher for your free trip by email as soon as you pass the required number of trips.
The reward vouchers are valid for 365 days from issue, and you need to book and make your outbound journey within this time frame. You can make the return journey at a later date.
You need to book your reward trip at least seven days in advance, via the Avanti website or mobile app. The tickets are valid on any journey between stations in the Avanti network.
There are a few other things to note:
Reward trips do not qualify for Delay Repay compensation
You can change your reward trip once before departure for free
You can't transfer your reward trip to another person (although, realistically, I don't know how Avanti would stop you from giving your ticket to someone else)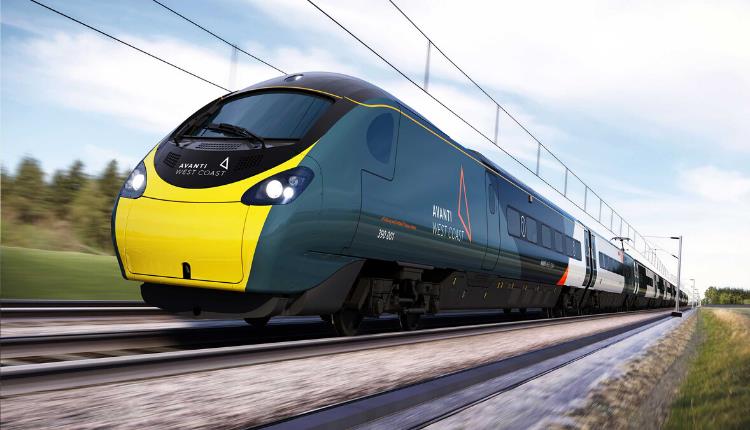 What counts as a 'qualifying journey'?
Your status is based on the number of 'qualifying journeys' (trips) you take during your membership year.
A 'qualifying journey' is a journey that is:
greater than 75 miles
between two Avanti West Coast calling points
booked on the Avanti app or website
Advance Purchase, Anytime and Off-Peak journeys all count, as do tickets booked with a Railcard. Family tickets count as one Qualifying Journey, regardless of how many people are travelling. Super Off-Peak tickets, season tickets and reward tickets do not qualify.
One-way tickets count as one qualifying journey. A return ticket counts as two. This means that you will become Gold on your fifth return journey on Avanti West Coast.
You must use the same email address as your Club Avanti membership when buying tickets in order for journeys to be registered to your account.
Is Club Avanti membership worth it?
On the basis that joining Club Avanti is free there are no downsides to joining. At the very least, it will get you a free hot drink. The 10% discount on your first booking is also worth a few pounds, assuming that you don't travel exclusively in First Class.
There is decent value to be had for anyone who regularly makes trips up and down the West Coast Mainline. You do not have to be a frequent business traveller to achieve Gold status and get a free Standard Premier reward trip – a handful of trips to see friends or family over the course of the year is enough.
Platinum membership appears to be targetted at frequent business travellers. You'll have to take 11 return journeys to qualify which is more of a challenge for anyone who doesn't travel for work.
The only other snag is that qualifying journeys must be a minimum of 75 miles and between two Avanti-served stations. That means that a trip from Chester to Birmingham (71 miles), for example, does not count. Taking a non-Avanti connecting train would not change this.
You can find the full Club Avanti terms and conditions here. Membership is currently invite-only but we expect it to be opened up more widely very soon. If you were a member of Avanti Traveller, you will still need to register separately for Club Avanti.
PS. We have also reviewed the LNER Perks reward scheme – click here.