TODAY'S THE DAY: Take a direct Elizabeth line train from Heathrow to central London
Links on Head for Points may pay us an affiliate commission. A list of partners is here.
It may have taken a large proportion of my lifetime to build, but today is the day that you can finally take an Elizabeth line train directly from Heathrow Airport to central London.
You can also travel directly from Heathrow through the centre to Abbey Wood. What you CANNOT do without a change of train is travel from Heathrow to Shenfield, although you can now travel from Paddington to Shenfield direct.
Today is also the first day that full Sunday services are running, and also sees increased frequencies between Paddington and Whitechapel.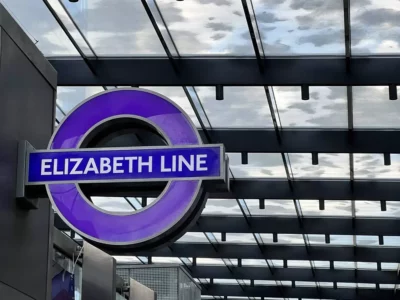 To quote the official TfL press release:
customers travelling from Reading and Heathrow are now able to travel east all the way to Abbey Wood without needing to change at Paddington mainline station
customers travelling from Shenfield will be able to travel west all the way to Paddington without needing to change at Liverpool Street mainline station
journeys from the east to destinations beyond Paddington, including towards Heathrow or Reading, will be possible by changing trains and waiting on the same platform at any central London Elizabeth line station for the next direct train. Given the layout of the station, changing trains at Whitechapel is likely to be easiest for customers.
TfL claims that:
People landing at Heathrow Airport will now be able to travel straight through central London on a direct train to areas such as Farringdon and Canary Wharf in as little as 36 and 45 minutes respectively at weekends and 40 and 51 minutes respectively during the week.

Customers will also able to use the Elizabeth line seven days a week following the start of Sunday services through central London. The frequency of services in the central section between Paddington and Whitechapel has increased from 12 trains per hour all day to up to 22 trains per hour in peak times and 16 trains per hour during off-peak.

The full peak timetable, which will see 24 trains per hour during the peak between Paddington and Whitechapel, is on track to be in place by May 2023.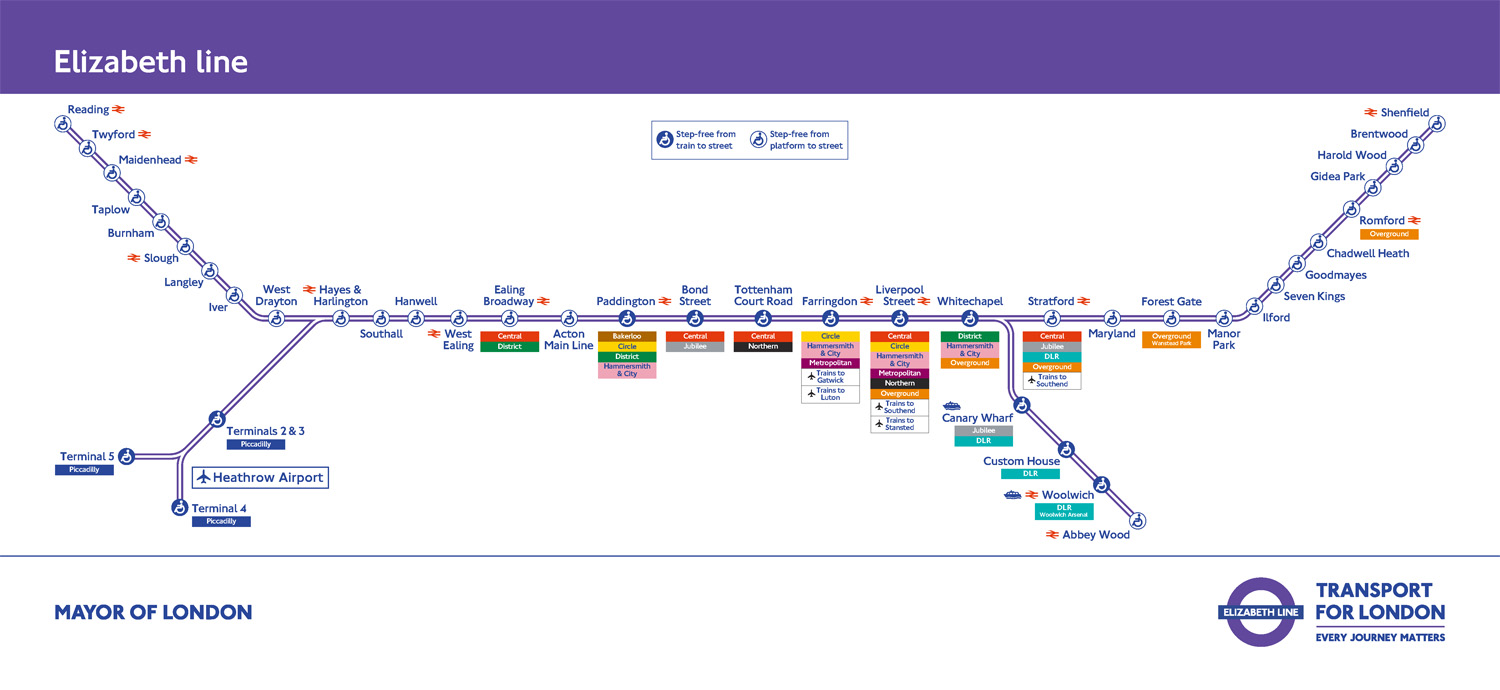 The Mayor of London, Sadiq Khan, said:
"I'm delighted that from Sunday people will be able to benefit from fast and direct Elizabeth line services into central London, seven days a week. This development is a huge moment for the capital's connectivity, revolutionising the way we travel across London, allowing people to travel from Stratford in the east of London to Paddington in the west of London in just 19 minutes, and Ealing Broadway to Canary Wharf in just over 30 minutes.

"Services running on Sundays through central London will make thousands of journeys quicker, easier and more comfortable. Now services from outside London are connected with the stations in centre of the capital, people can be quickly transported on the Elizabeth line all the way through the city.

This new stage of the Elizabeth line will bring a huge boost to our city – including encouraging people to make the most of the capital and will help support businesses in the heart of our city. I'm so proud of this transformational addition to our public transport network. The Elizabeth line is helping to build a better London – a fairer, greener and more prosperous city for all Londoners."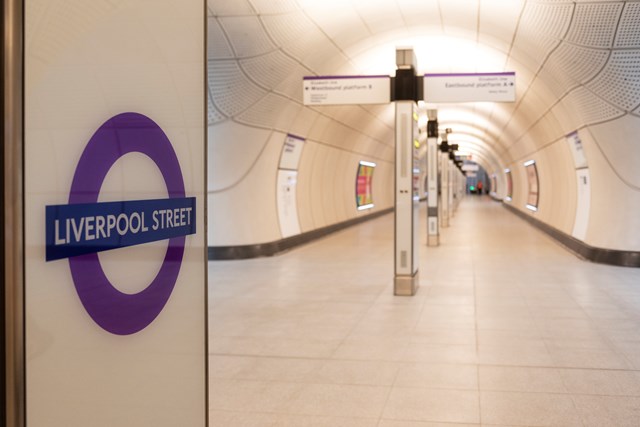 What are the Heathrow timings?
When it comes to Heathrow, there will be six trains per hour.
All six will serve Terminals 2 & 3, whilst four will continue on to Terminal 4. Just two trains per hour – one every 30 minutes – will operate to Terminal 5.
(EDIT: the comments below imply that it is only four per hour – two to T5 and two to T4 – until next Spring.)
This is a blow to British Airways although better than planned given that running to Terminal 5 was never part of the original plan for Crossrail. Still, with many more passengers travelling from Terminal 5 versus Terminal 4 it doesn't make a huge amount of sense.
A trip from Heathrow to Farringdon will cost between £10.70 and £12.70. This is thanks to a £7.20 'Heathrow premium' charge that TFL is charging over Piccadilly Line fares, in part to pay for access to Heathrow's rail tunnels which are owned by the airport. It is worth adding a Railcard to your Oyster Card, if you have one, to get a 33% discount on off-peak fares.
Given that the Head for Points office is only a couple of minutes from Liverpool Street, we are obviously keen to try out the new through service to Heathrow as soon as we can. Look out for a report.