Get your Head for Points Summer Party tickets at noon on Wednesday (SeatSpy pre-sale Tuesday)
Links on Head for Points may pay us an affiliate commission. A list of partners is here.
Now that we have teased you about our upcoming Summer Party, we thought it was time to give you some concrete details about ticketing.
100 tickets will be made available at noon on Tuesday, exclusively for SeatSpy subscribers. SeatSpy is sponsoring the party this year and wanted to give something back to their members.
The remaining 400 tickets will be made available at noon on Wednesday.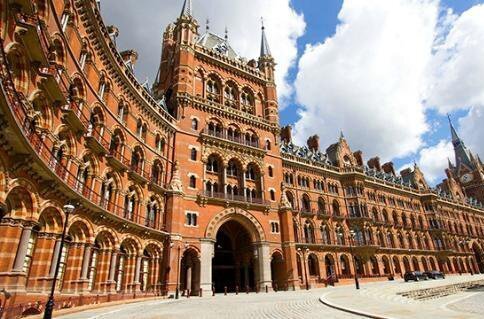 Where and when is the Head for Points Summer Party?
The date is Tuesday 27th June, from 6pm.
We will be returning to the Renaissance St Pancras hotel, where we had a very successful Summer party last year.
This is a beautifully restored property – although you may be most familiar with it from its appearance in the 'Wannabe' music video by the Spice Girls ….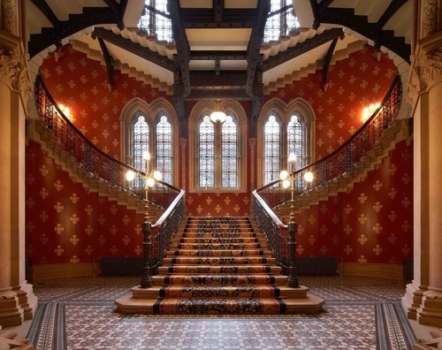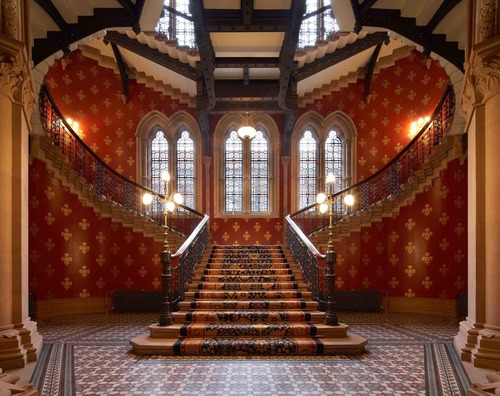 We are taking over Hansom Hall, a large room at the rear of the lobby (don't worry, we're replacing the tables with a large bar!):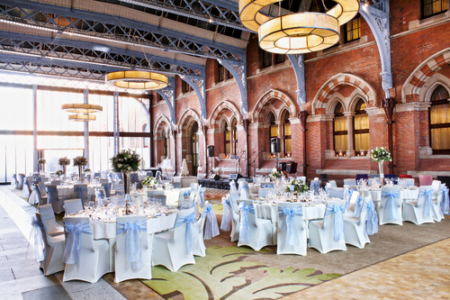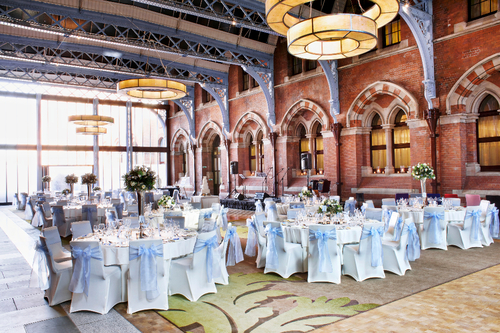 …. and connecting to a private outdoor space which, weather permitting, we will also be able to enjoy: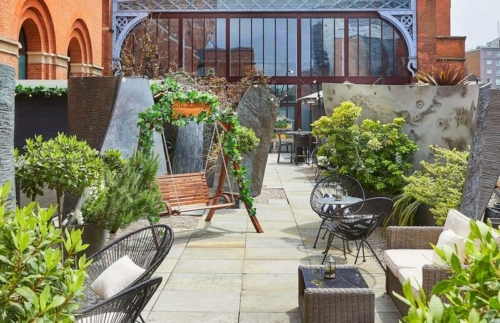 The venue has a capacity for 500. It will be, by a huge margin, the biggest UK frequent flyer event this year.
Enjoy canapes and cupcakes courtesy of SeatSpy
This year, SeatSpy has stepped up to generously sponsor the event. SeatSpy is the best tool for finding airline reward seats and now has access to 13 airlines, including British Airways, Virgin Atlantic, Lufthansa, United, Etihad and more.
They will be providing cupcakes and canapés for everyone on the night, as well as your first drink – a big thank you to all the team over at SeatSpy. The team will be around on the night to hear your views on their service and to hear what new features you would like to see.
We will tell you more about SeatSpy in the run up to the event.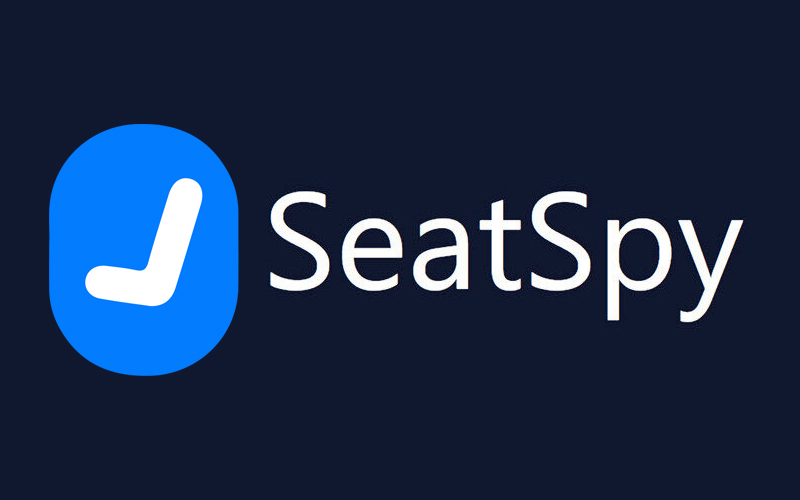 You can win a £7,000 raffle prize, courtesy of Malaysia Airlines
We will be holding our popular raffle again. Everyone who attends receives a raffle ticket. Anyone with a paid SeatSpy subscription will receive two tickets – we will explain how this process works nearer the time.
Malaysia Airlines has kindly agreed to donate the headline prize:
2 Business Class flights to Langkawi, Penang or Kotu Kinabulu in Malaysia, via Kuala Lumpur
The winner will be able to arrange their flights to build in time in Kuala Lumpur if they wish.
We are hoping to line up some hotel breaks as runner up prizes – details to follow.
The raffle will be drawn at 8pm and you must be in the room at that point in order to win.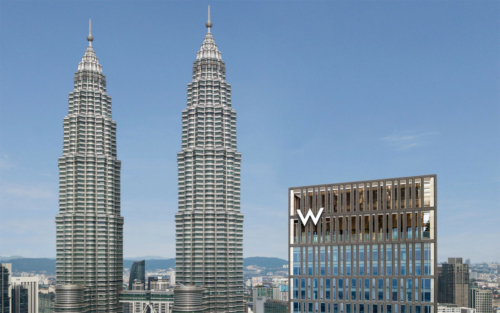 How can I get a party ticket?
We hope that you can come along to meet Rob, Sinead and myself and to talk miles, points, credit cards and travel with other readers. Bring a friend or come by yourself – you won't struggle to find someone to share your stories with.
There will be lots of employees – around 50 to 75 – from SeatSpy, Malaysia Airlines and our other travel and credit card partners in the room. Industry guests wear special name badges to identify themselves so it is easy to stop them for a chat.
The party will run from 6pm to 9pm on Tuesday 27th June at the Renaissance St Pancras hotel. The raffle will be drawn at 8pm so you don't need to commit to staying until the end – although hopefully you will.
The bar will remain open for a while after 9pm for anyone who wants to stay longer. The Renaissance also has a bar which is open until late.
As usual, to ensure that people who ask for tickets turn up, there is a nominal £12.50 charge per ticket. This includes your first drink and as many canapes and cupcakes as you can get your hands on! The cost to stage the event is over £20,000 so it genuinely is a nominal charge.
(SOLD OUT) SeatSpy members – noon on Tuesday:
Update: today's SeatSpy pre-sale tickets have all sold out, but the remaining tickets will go on sale tomorrow. Good luck!
100 tickets will be made available early for subscribers to SeatSpy.
If you log in to your SeatSpy account from noon tomorrow, Tuesday 6th, you will see a special link on the SeatSpy homepage which will allow you to buy one or two party tickets.
Tickets are £12.50 each including VAT and booking fees, which includes your first drink, canapes and cupcakes and entry to the raffle.
General sale – noon on Wednesday:
The remaining 400 tickets, plus any unsold in the SeatSpy presale, will go on sale at noon on Wednesday 7th June.
Tickets are £12.50 each including VAT and booking fees, which includes your first drink, canapes, cupcakes and entry to the raffle.
There is a limit of two party tickets per person.
Click here from noon on Wednesday to purchase your tickets from our Eventbrite page.
We look forward to seeing you on Tuesday 27th June.