New RailAir route from Watford to Heathrow, and improved Woking times from today
Links on Head for Points may pay us an affiliate commission. A list of partners is here.
In 11 years of HfP we've never looked at RailAir, so I thought the launch of their third route – RA3 – and improvements to the Woking service from today were a good excuse.
If you travelling to London Heathrow by rail from central London, you aren't short of options. As well as the Piccadilly Line tube trains, you now have the Elizabeth Line, capable of whizzing you from the West End, East London or even Essex directly to the airport. The Heathrow Express continues to operate from London Paddington every 15 minutes.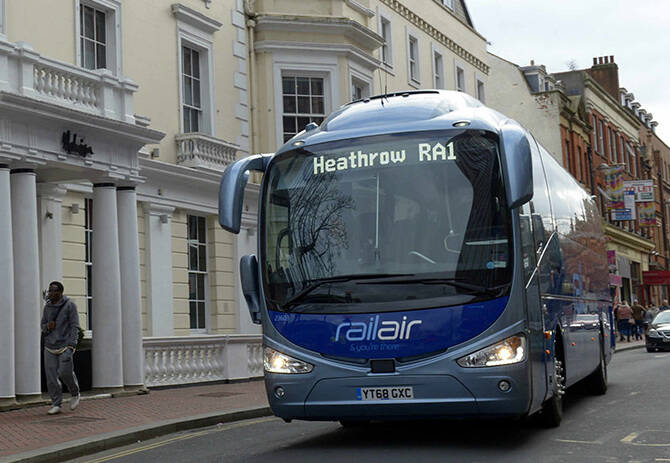 Great news if you live in London. If you live to the west of Heathrow, it's a different story. There is no direct rail link heading west from Heathrow – even though platforms for such a service already exist at Terminal 5 and have done since the terminal opened: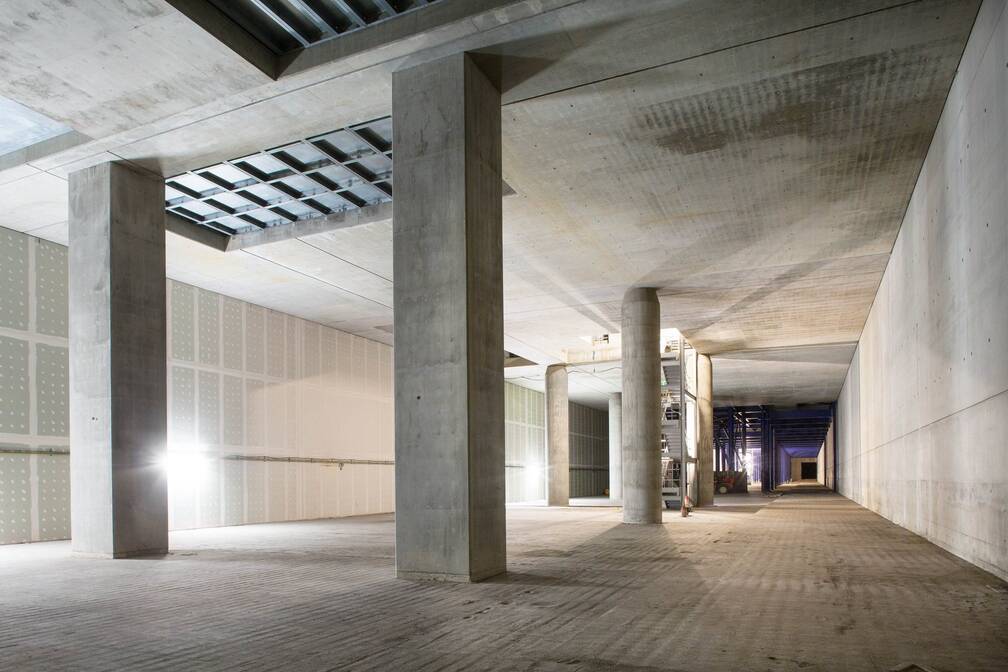 In theory a new rail link from the airport, using these platforms, would join the Great Western line between Langley and Iver. The chance of this getting in done in my lifetime appears slim.
With no direct link, the RailAir 'luxury' coach service, operated by FirstBus, fills the gap.
Where does RailAir run?
Ignoring the new route for a moment, the two existing RailAir routes are:
RA1 – Reading railway station to Heathrow Terminals 2, 3 and 5, 40 minute journey time
RA2 – Guildford and Woking railway stations to Heathrow Terminals 2, 3 and 5, 'under 1 hour' from Guildford and 'under 40 minutes' from Woking
RA1 runs virtually 24 hours per day, from Reading at 02.40 to 23.05 and from Terminal 3 at 04.05 to 00.15. Buses run every 30 minutes except in the late evening.
RA2 runs from Guildford at 02.30 to 00.00 and from Terminal 3 at 03.58 to 00.28.
Woking services improve from today, 20th August
There are changes – improvements, actually – on the Guildford and Woking route from today.
Guildford services will remain hourly, as previously, but the service from Woking will operate every 30 minutes. This means that some services will start in Woking whilst others will be a stop on the Guildford to Heathrow route.
What is the new route launched last month?
RailAir now also operates from Watford.
Buses go from Watford Junction and Watford town centre to Heathrow.
Route RA3, as it is known, runs from Watford Junction between 03.55 and 23.00. Return buses from Terminal 3 run between 04.35 and 23.40.
The RailAir website has full timetable showing all intermediate stops.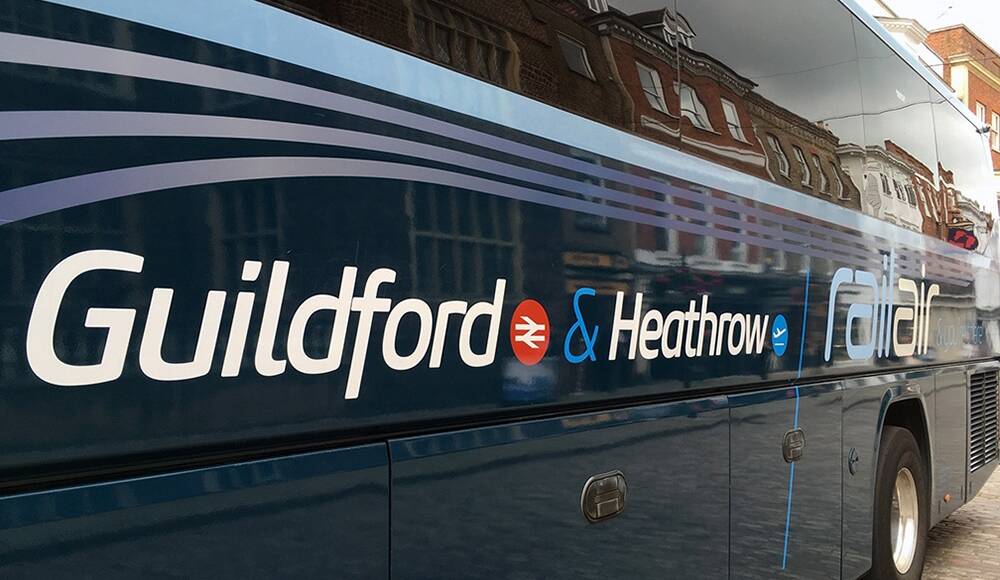 What facilities do you get?
I've never used RailAir, but the website advertises free wi-fi and free USB charging. Some seats are in blocks of four with a central table, which is handy for families.
It also advertises a 'VIP Lounge' at Reading – this is described as 'spacious' and offering 'complementary hot drinks and newspapers'.
All coaches are fully accessible for wheelchair users.
How much is RailAir?
It's not cheap, to put it mildly.
Bought online in advance, a single ticket from Reading is £22, with a return being £30.
A single ticket from Guildford or Woking is £9.50, with a return being £17.50.
A single ticket from Watford is £9, with a return being £18.
There is a premium if you attempt to pay cash on the day.
The cost of a child ticket varies. From Reading, Guildford and Woking they get a discount of roughly 50%, but you may still find an Uber is cheaper for a group. On the new Watford route, children under 16 are free.
If you have more than two suitcases per person there is an additional charge.
You need to select a particular service when booking. You are guaranteed a seat on this service, but if your flight is late you can take any other service on the same day, subject to a seat being available.
RailAir tickets are available as an add-on to National Rail fares.
Any thoughts?
RailAir is something I have never tried. If you are a regular user and have any feedback or tips, please leave them in the comments.
Thanks to Andrew for his help with this article.