What are the three ways of earning airline tier points from a package holiday?
Links on Head for Points may pay us an affiliate commission. A list of partners is here.
A relatively new development in the frequent flyer world has been the ability to earn tier points towards airline status by booking a package holiday.
You have, of course, always earned tier points if you booked a package holiday where the flight is with an airline with an elite status programme. I am talking about ADDITIONAL tier points earned on top as a 'thank you' for booking.
Qatar Airways has recently added the ability to earn tier points on holiday bookings. Rather than dedicate a full article to what is a fairly niche benefit, given that most UK readers would be working towards oneworld status with British Airways Executive Club and not Qatar Privilege Club, I thought it was better to do a comparison of three options out there.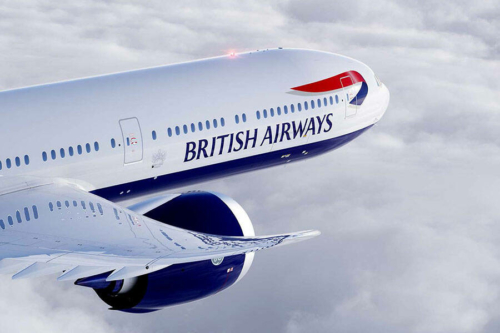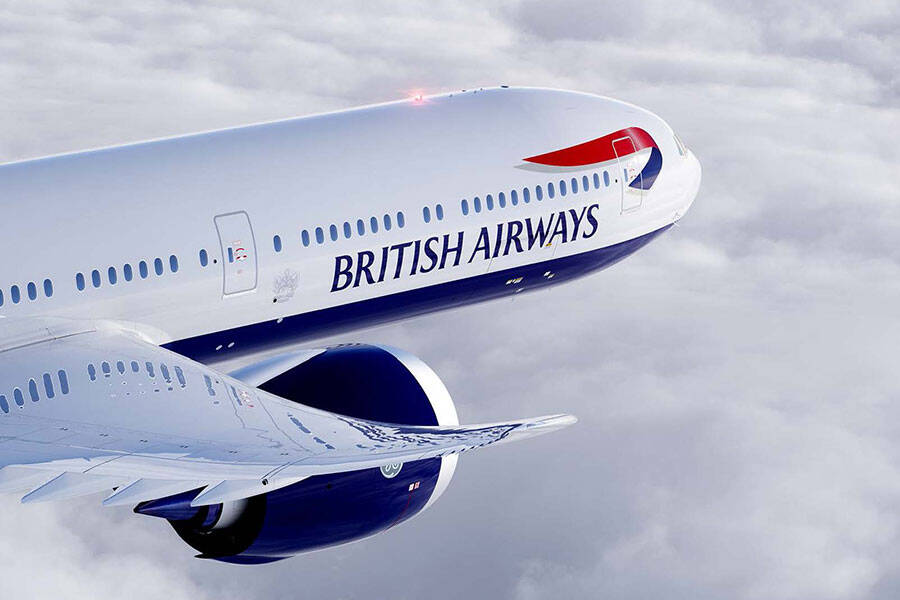 These are not the only three airlines globally which offer status points for booking a package holiday, but they are the three most relevant to a UK reader.
Earn tier points with BA Holidays
I am starting with BA Holidays because it is most relevant, but actually their tier points offer is slightly different to the model I outlined above.
You do NOT receive additional tier points just for booking with BA Holidays.
However, until 31st December 2024 (and it may be extended further), you will receive double tier points on the British Airways flights you fly as part of your BA Holidays package.
The deal also works if you book a BA codeshare flight on another airline, allowing you to benefit if you are flying somewhere which is not on the British Airways network, which includes much of Asia.
Full details are on this page of ba.com.
The key rule is that you must book at least five nights of hotel stay OR five days of car rental. You won't get double tier points if you just book a weekend break.
That said, the fact that you don't need to book a hotel to qualify – just a car rental is enough – is generous. It allows you to use hotel points for your stay or book a property independently and still benefit.
Another key benefit of the BA Holidays deal is that all passengers on the booking receive double tier points. This isn't the case with the Virgin Atlantic or Qatar Airways offers, where only the lead booker earns tier points.
Bookings must start in the UK or US to qualify for double tier points.
How good is this deal? Fly to Bangkok on Qatar Airways in Business and you'd normally receive 560 British Airways tier points (4 x 140 tier points, reflecting the plane change in Doha). With this offer you'd receive 1,120 tier points. You are 75% of the way to a Gold card at 1,500 tier points and well over the 600 tier points target for a British Airways Executive Club Silver card. Just make sure that BA Holidays books you under a BAXXXX flight number and not a QRXXXX one.
The BA Holidays home page is here. Full details of the deal are here.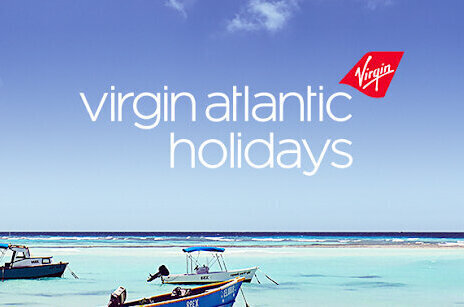 Earn tier points with Virgin Atlantic Holidays
Virgin Atlantic Holidays began to award tier points in November 2021, although this went under the radar due to the pandemic.
You will earn 20 tier points for every £500 you spend with Virgin Atlantic Holidays.
This is on top of the tier points you will earn from your Virgin Atlantic flight, assuming that your holiday uses Virgin Atlantic.
There is a cap of 400 bonus tier points per booking, plus whatever you earn from the flights themselves.
The bonus tier points go to the lead booker based on the total package value. If both you and your partner are Flying Club members you will need to think about whose name is listed first and so receives the tier points.
Full details are on the Virgin Atlantic site here. The Virgin Holidays website is here.
This scheme has some interesting quirks
On the face of it, this offer is not as generous as the British Airways one. However, there are a number of positive quirks:
you don't need to fly with Virgin Atlantic to earn tier points – any booking on any airline via Virgin Atlantic Holidays will trigger them
you don't even need to book a flight at all – you can book hotels, car rentals or tours via Virgin Atlantic Holidays and earn tier points from those (albeit hotel bookings won't earn points or elite benefits in any hotel loyalty scheme, and a booking via Virgin Atlantic Holidays may be less flexible than booking direct)
you don't have the 'stay five nights' restriction for earning extra tier points that comes with the British Airways offer
How many Virgin Atlantic tier points do you need for status?
There are two elite tiers in the Virgin Atlantic programme.
Silver requires 400 tier points in a rolling 12 month period. The key benefits are free seat selection in Economy Light, use of premium check-in and 30% bonus miles on cash flights. You do NOT get lounge access. You can see full details of Silver status on the Virgin Atlantic website here.
Gold requires 1,000 tier points in a rolling 12 month period. The key benefits are access to Clubhouses and the Heathrow Revivals lounge, use of Upper Class check-in, use of the Upper Class drive-thru wing in Heathrow Terminal 3, additional luggage allowance and 60% bonus miles on cash flights. You can see full details of Gold status here.
Note that, unlike British Airways Executive Club, Virgin Atlantic status is initially earned on a rolling 12 month basis. There is no defined 'year end'. Instead, each time you earn tier points, Virgin looks back at the previous 12 months and if your tier point total takes you above the tier threshold, you are promoted.
Once you earn Silver status, you move to a fixed year and have 12 months to earn enough tier points to renew. If you don't, you drop back to the base level and back onto the rolling basis.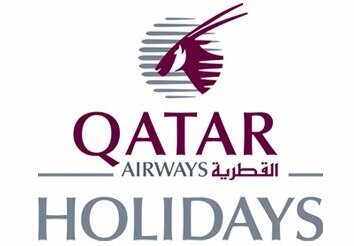 Earn tier points with Qatar Airways Holidays
This offer is the new kid on the block, launching in June 2023.
You can see details on the Qatar Airways website here.
It's not hugely generous compared to the British Airways or Virgin Atlantic offers. You earn 1 Qpoint for every US$100 you spend.
There is no cap on what you can earn per booking but there is an annual cap of 600 Qpoints earned from non-flying activities, such as this offer and from spending at Qatar Duty Free.
Qatar Privilege Club status requires the following number of points:
Silver (equivalent to BA Bronze / oneworld Ruby) – 150 Qpoints initially, 135 Qpoints to renew
Gold (equivalent to BA Silver / oneworld Sapphire) – 300 Qpoints in one year after you have already earned Silver status, 270 Qpoints to renew
Platinum (equivalent to BA Gold / oneworld Emerald) – 600 Qpoints in one year after you have already earned Gold status, 540 Qpoints to renew
Unless you are spending substantial amounts – which you may be, admittedly, if you book one of the Qatar Airways Holidays Formula 1 packages – this is unlikely to be a route to meaningful status. Remember that you need Gold status with Qatar Airways to receive lounge access across the oneworld alliance, including British Airways.
You can find out more here.
Conclusion
Awarding tier points for non-flying activities is the next battleground in the frequent flyer industry.
Whilst we haven't covered it much because of our UK focus, it is now possible to earn American Airlines elite status purely for non-flying activities, such as credit card spend. I have long predicted that, at some point, British Airways will start awarding tier points with British Airways American Express spending (1 per £100?) although there is no sign of it happening yet.
The BA Holidays deal remains, by far, the most attractive of the three deals above which allow you to earn tier points on a package holiday booking.