Monarch is returning to the UK skies – but can it succeed?
Links on Head for Points may pay us an affiliate commission. A list of partners is here.
I was more than a little surprised to see the revival of UK airline Monarch in my social media feeds over the weekend.
It seems to be true though. A team is in place to return Monarch to the skies.
But does it stand a chance?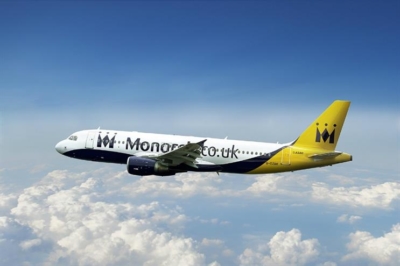 It's all about the brand
This is really a story about brands, and the power of brands.
If (and I don't mean this unfairly) a team of people who had never run major UK airlines got together and announced they wanted to start one, competing with easyJet, Ryanair, Tui and Jet2, I'm not sure it would go very far.
However, buy the rights to the Monarch name and logo and suddenly, it seems, people are willing to take you seriously.
This is despite the fact that the original Monarch went bust in 2017, leaving behind substantial debts (The Times put these at £466 million yesterday) and requiring 'the biggest ever peacetime repatriation' by the Civil Aviation Authority to get 110,000 people home. Does the brand even come with a lot of goodwill behind it?
The new company is currently using the less-than-catchy 'letsmonarch.co.uk' (click here to see the holding page) with 'flymonarchairlines.co.uk' being used for emails.
Very little is known about what is planned
Funding has come 'via an investor in Luxembourg' which could mean anything, since most investment funds route money via Luxembourg holding companies for tax reasons.
It is reported that talks are underway with lessors for a fleet of second hand aircraft, but – with large backlogs for new short-haul aircraft from Airbus and Boeing – are there many spares sitting around? A separate report has suggested a potential fleet of 15 x A320 aircraft, which compares with the 35 aircraft operated by 'old' Monarch at the time of its demise.
'Old' Monarch was based at Luton Airport with additional operations from Gatwick, Leeds Bradford, Manchester and Birmingham. It would seem logical that any relaunch would follow a similar pattern, if only because the brand will be better known in the catchment area of those airports.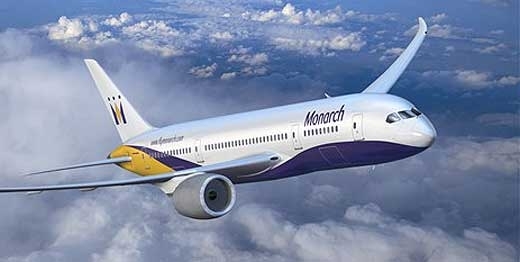 Who is the target market?
It is reported that the new Monarch is going "premium", targetting "the higher end of the UK all-inclusive market". I suspect that 'all-inclusive' means 'package' and not 'all you can eat and drink'.
This is the model which has worked well for Jet2, with a high proportion of seats sold via the in-house package holiday operation. Whilst Jet2 does sell 'seat only' tickets too, this is very much a mopping up exercise because every seat sold on its own means one less package to market.
easyJet is rapidly trying to catch up with Jet2's success via easyJet Holidays.
Can you make this 'premium'? What even is 'premium'? On short-haul a lot is about schedule which needs peak hour slots. There is no value in a premium flight which lands too early or too late.
Fast track security and lounges are available at most airports already for those who want to pay. Offering more legroom throughout the aircraft has never worked as a model. Meals need to be very high quality before passengers appreciate them, even if free.
Who is behind it?
The man behind the relaunch is Daniel Ellingham.
His LinkedIn profile shows previous aviation experience as an 'advisor' to Austrian Airlines (2003-2005) and Swissair (1991-1999). His most recent role is given as a member of the Supervisory Board at hygiene services and commercial cleaning group PHS from 2013 to 2016.
The CEO of Monarch at the time of its bankruptcy, Andrew Swaffield, has just stood back from his role as CEO of Virgin Red, although this does not seem to be connected.
Let's see ….
This is very much a work in progress, with the airline yet to apply for an Air Operator's Certificate or indeed get its hands on any aircraft.
The market has moved on since 2017, with Jet2 in particular filling the gaps that Monarch left. Is there still enough space for a holiday-driven airline (with the inherent seasonality that brings) from UK regional airports? We will see.
If you want to know more, I recommend this article from Airways magazine which had the exclusive on the relaunch.