ULEZ comes to Heathrow on 29th August – you may need to pay £12.50 to drive to the airport
Links on Head for Points may pay us an affiliate commission. A list of partners is here.
London's Ultra Low Emission Zone (ULEZ) is expanding to cover all of Greater London on 29th August.
This includes Heathrow.
From 29th August, you will need to pay £12.50 to drive your car, van or motorcycle to the airport if it is not ULEZ compliant. This is ON TOP of the £5 terminal drop-off fee charged by Heathrow or any Heathrow parking fee.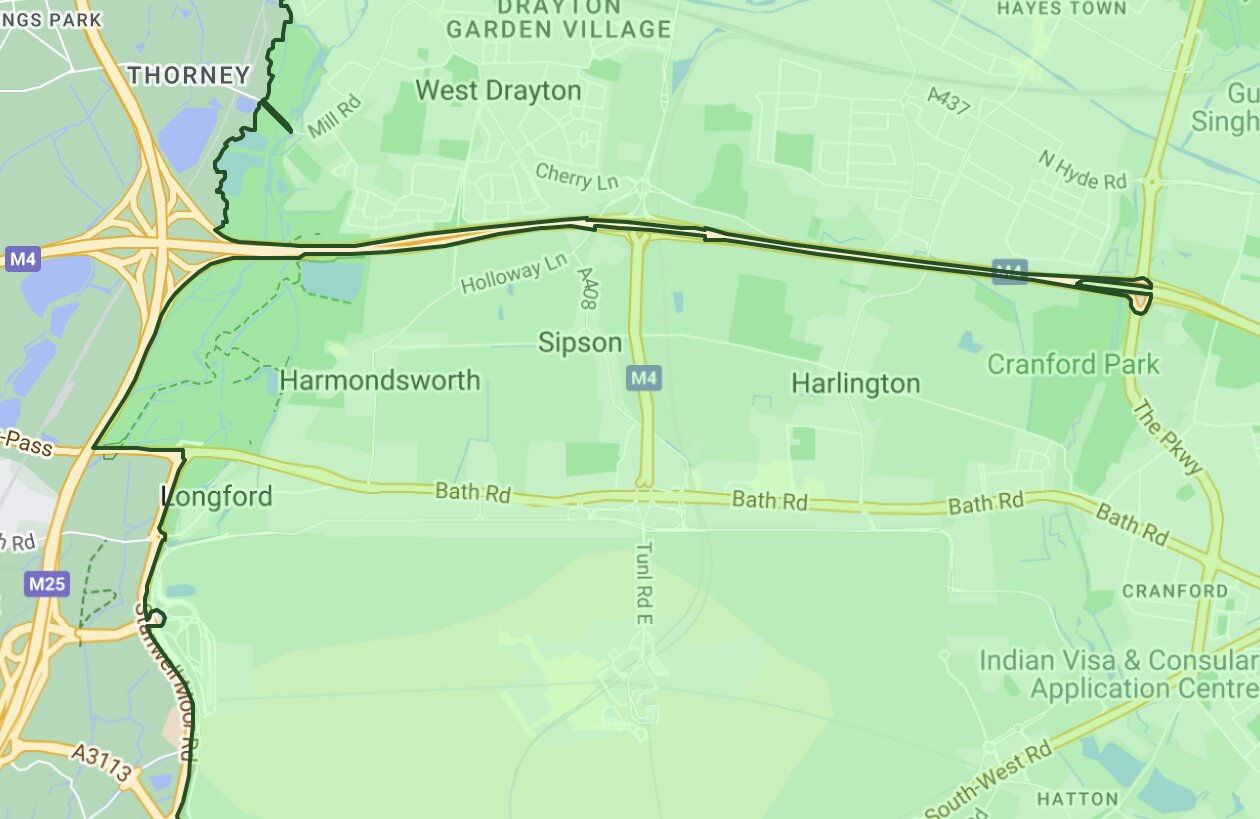 If you live in Central London and are driving to Heathrow then nothing changes, since Central London is already a ULEZ zone and your vehicle will already be ULEZ compliant (unless you have very deep pockets).
It is most likely to catch out anyone driving to Heathrow from elsewhere, especially as such people are less likely to understand the ULEZ rules.
It is easy to be confused by ULEZ at Heathrow. Take a look at the map above (click to expand).
As you can see, the stretch of the M4 which passes Heathrow is NOT included in ULEZ for some reason. However, as soon as you turn onto the Heathrow slip road, towards Bath Road, you DO need to pay.
For Terminal 5 users it is a similar situation. The M25 is outside the ULEZ zone, but as soon as you turn off towards T5 it will be triggered. If you need a hotel with car parking, you may find that you can avoid ULEZ by staying at properties such as Hilton Terminal 5, which is to the west of the M25 and outside the zone.
Which vehicles need to pay the ULEZ fee?
There is a vehicle checker, based on your car registration, on the TfL ULEZ site here.
Basically, you are compliant if your car meets the following European pollution standards:
Euro 3 for motorcycles, mopeds, motorised tricycles and quadricycles (L category)
Euro 4 (NOx) for petrol cars, vans, minibuses and other specialist vehicles
Euro 6 (NOx and PM) for diesel cars, vans and minibuses and other specialist vehicles
If you have a petrol vehicle under 16 years old or diesel vehicle under six years old then it is highly likely that it meets the required standards.
When does ULEZ operate?
ULEZ will operate 24 / 7 / 364. The only day you can drive a heavily polluting car to Heathrow for free will be Christmas Day.
How do you pay the ULEZ charge?
Details of how to pay the ULEZ charge can be found here.
You have until midnight on the third day after you have driven into the ULEZ zone to pay. Remember that, if you are parking overnight at Heathrow, you will also have to pay for the day you drive home. You do not pay for days your car is parked but not moved, even if parked on a road.
If you are doing 'meet and greet' then you MUST set up auto-pay because you will not know on which days your car is moved to/from the pick up and drop off area. This will add to the ULEZ fees for your trip.
You can find out more about the ULEZ expansion on the TfL website here.
PS. For clarity, ULEZ does not apply to Gatwick Airport. The M25 is outside the ULEZ zone so even if you are approaching Gatwick from the west you will not trigger it.