Bits: American Airlines drops Seattle, Barbados Concorde changes, HfP forum tweak
Links on Head for Points may pay us an affiliate commission. A list of partners is here.
News in brief:
American Airlines drops Heathrow to Seattle
American Airlines is pulling its route between London Heathrow and Seattle.
The route launched in March 2021. It was done to support Alaska Airlines, which joined the oneworld alliance at the same time and which has a substantial hub in Seattle. The idea was that the American Airlines service would pick up connecting traffic from cities served by Alaska.
It had already been announced that Heathrow to Seattle would become a seasonal route from 2024, operating only in the summer months. The airline has now decided to pull the plug entirely.
The route will continue to be served by British Airways.
The Barbados Concorde will become part of a new departure hall
One of the retired Concorde aircraft which was saved from the scrapheap currently sits at Grantley Adams Airport in Barbados. This is a fitting home, as the aircraft was a regular visitor to the island.
The aircraft sits in a purpose built hangar and, along with some artefacts, was part of the (now closed) 'Concorde Experience Barbados' attraction.
Due to increased passenger numbers at Grantley Adams, the airport has decided to turn the Concorde hangar into an additional area for departing passengers.
Work is apparently underway, with 'new seating, security screening, a commercial area and other amenities' being installed to create a 'pre-boarding area for selected flights'.
Here's the thing though …. it seems that Concorde isn't going anywhere. It's not clear how it will be integrated into the new departure area, or whether it will still be accessible to anyone who is not flying out from the new terminal. It would be quite cool if it was accessible to departing passengers, since it may well get more visitors than it ever did as a standalone museum. Let's see.
You can read more in this LinkedIn post.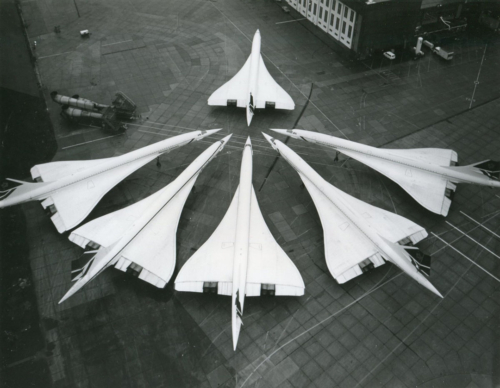 A small tweak to the HfP forums
We made a small change to the HfP forums yesterday. You can now see, alongside the name of each poster, the number of posts they have made.
This feature wasn't on our radar when the forum launched because, obviously, everyone started on zero posts.
Over the last two years, there have been a number of people who have become major contributors to the forums. Whilst we don't want to go down the path of awarding status badges or the like, we hope that letting other forum users see that someone is a major contributor will give their posts some more weight.
We are also planning to remove the Covid Travel sub-forum in the coming weeks, to replace it with Car Rental and Airport Lounge forums. We'll let you know when it is live.
If you are reading via our emails, you can check out the forum home page here. Most people, once familiar with the forum layout, find it easier to navigate via the 'Recent Posts' page here.