Lifetime status is a popular perk among the hotel chains.  Hilton HHonors was the latest to jump on the bandwagon last year.
In general, lifetime status usually requires such a high threshold that you would wonder why such a person would ever want to set foot in another hotel ever again if they did not have to!  Despite that, I thought it was worth running through the various options.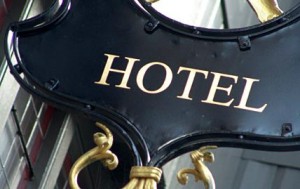 At present, Hyatt, Marriott, Starwood and Hilton offer lifetime status.  Club Carlson and IHG Rewards Club do not.
Hilton HHonors launched Lifetime Diamond (top tier) status last year.  You can find the – sparse – details on the Hilton website here.  You need to have been a Diamond member for 10 years, not necessarily consecutive, and to have knocked up a whopping 1,000 nights in Hilton properties!  Reward nights do not count towards lifetime status, unlike standard status qualification.
Hyatt Gold Passport offers Lifetime Diamond (top tier) status to anyone who has earned 1 million base points.  This would require $200,000 of spending.  You must also have been a Hyatt Gold Passport member at any tier for 10 years.  I don't think this is openly published online.
Marriott Rewards offers lifetime status across all three elite levels of its programme.  It openly publishes the requirements online:
Lifetime Silver requires 250 nights and 1.2 million points
Lifetime Gold requires 500 nights and 1.6 million points
Lifetime Platinum requires 750 nights and 2 million points
Whilst lifetime status is relatively easy to achieve at Silver levels, the corresponding benefits are not huge.  One upside of Marriott lifetime status is that include all points earned, including credit card points, although you still need to hit the nights target.
Starwood Preferred Guest is the only scheme to reward a long period of 'middling' (for want of a better word) loyalty.  The Marriott Silver target is more difficult than it looks, because even if you hit the nights target you are still likely to fall short on points unless your stays are generally high value ones.
Lifetime Gold status is available if you have stayed 250 nights and had Gold or Platinum status for at least five (not necessarily consecutive) years
Lifetime Platinum status is available if you have stayed 500 nights and had Platinum status for at least 10 years
As you can obtain Starwood Gold status for free with American Express Platinum – for as long as you keep your Platinum card – this offer is less valuable.  Starwood Gold is also available via the Starwood Preferred Guest American Express card if you spend £15,000 per annum.
In terms of pure spending, the Starwood scheme is the easiest to achieve.  You need to average a pre-tax spend of $400 per night before the Hyatt route became a quicker way to top-tier lifetime status.  2m Marriott points for Platinum would require base spend spending of $133,333 so – unless you spend huge amounts on the Marriott credit card – 750 nights is, in reality, not going to be enough unless your average spend is over $175 per night.
Whose lifetime?
We still do not know what will happen to people who have lifetime Starwood status after the Marriott merger.  The Starwood and Marriott targets for Lifetime Gold and Lifetime Platinum are substantially different, although arguably the smaller Starwood footprint makes their lifetime target harder to achieve.
To be honest, lifetime status with airline or hotel chains has never appealed to me.  I would be happy to accept it as a by-product of stays I was doing anyway but would not chase it.  Ask the former 'Lifetime Gold' members of bmi Diamond Club if it was worth spending money chasing that status, which BA promptly scrapped after the takeover.
Even when the company survives, your lifetime status can be downgraded.  American Airlines is adding a new status level, Platinum Pro, from 2017.  This will push Lifetime Platinum status holders further down the pecking order for upgrades.
Lifetime status can even create perverse incentives.  I have a friend who recently achieved Lifetime Gold status with British Airways – it is explained here at ba.com if you want to know more about it.  The requirement for BA lifetime status is 35,000 British Airways tier points which is the equivalent of 145 Club World return trips to New York.
His first move on achieving it was to abandon British Airways on long-haul for what he considers 'better' airlines.  If Lifetime Gold did not exist he would definitely continue to put 1,500 tier points a year in BA's direction in order to retain Galleries First access on short-haul, but that isn't a problem for him now ….
(Want to earn more hotel points?  Click here to see our complete list of promotions from the major hotel chains or use the 'Hotel Promos' link in the menu bar at the top of the page.)