Join the Head for Points email list
Links on Head for Points may pay us an affiliate commission. A list of partners is here.
Over 15,000 people choose to read Head for Points by email every day.
If you sign up to our email list, you will receive each article – the full version, not a summary – directly in your inbox each morning. We guarantee that they will arrive by 6am so you can read them on your daily commute.
Why should you sign up?
Our email service is FREE
You can unsubscribe at any point by clicking the link at the bottom of any HFP email
We will NEVER share your email address with any third party for marketing purposes
Sign up here (but please read our data protection notice at the bottom first!):
Subscribe to our emails
Maximise your frequent flyer miles and hotel points by signing up to our emails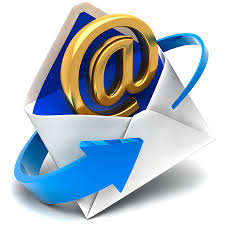 If you do sign up for the emails, please keep visiting the website during the day! Here are three good reasons why:
The comments left by our knowledgeable readers often add a lot of extra detail to the offers I write about
Errors occasionally creep into the articles which are corrected online after the emails have been sent
Some of our key information pages – 'Hotel Promos', 'Avios Promos', 'Credit Cards' – only appear on the desktop and tablet website
Thank you for your continued support of Head for Points. Here is the sign up box again:
Subscribe to our emails
Maximise your frequent flyer miles and hotel points by signing up to our emails
How do we look after your data?
Who holds your data? We use a company called Mailchimp to both manage our email list and to automatically send out our newsletters. Your data is held by Mailchimp and not by Head for Points. By signing up to our email list, you consent to us passing your data to Mailchimp. Your data may be held outside the European Union.
What do we do with your data? Your email address is only used for sending our newsletters. Very occasionally, this may include articles sponsored by external companies. We do not rent our list to third parties and we do not send out advertising material on behalf of third parties.
What data do we hold? The only data we request is your email address. You may – at your discretion – add your name to your record by clicking 'Update Profile' at the bottom of every email. This makes it less likely that our emails are treated as spam because your name is encoded into the 'To' box.
What usage data is collected? Mailchimp tracks how many of our emails you open and whether you click on any links. We only use this data to identify and delete accounts which are no longer active, eg a work email address where the employee has left the company. Mailchimp also tracks what device you use to read your emails in order to use the most suitable mailing format.
How can you unsubscribe? You may unsubscribe at any point by using the link included in all of our emails. Emails will cease immediately.
How can I get a copy of my Mailchimp data? Email anika at headforpoints.com via the email address you use for our emails and we will happily send you a screenshot of your Mailchimp profile.