Thoughts from the Business Travel Show
Links on Head for Points may pay us an affiliate commission. A list of partners is here.
I ran a couple of posts in the last few days based on news I picked up last Tuesday at Earls Court at the Business Travel Show.
This is the main UK event for the UK business travel industry, and attracts a mix of corporate travel managers, PA's and a scattering of keen travellers.
Regular readers of Head for Points will know that I am very sceptical about travel shows. Business Travel Market did not impress me last year, neither did The Luxury Travel Fair.
The Business Travel Show is the best of the bunch. That is not saying much, though, and it is weakened by BA refusing to exhibit. Ironically, though, Willie Walsh – the CEO of BA's parent – did give the opening address.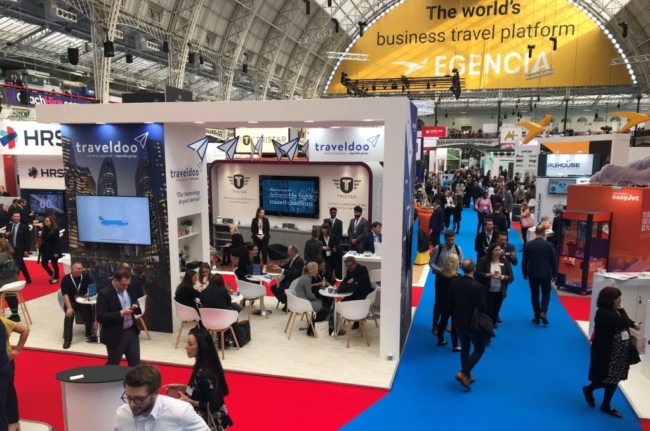 The only regular exhibitor who always makes a big effort is Virgin Atlantic. This year, yet again, they had a huge stand with Upper Class seat mock-ups. Japan Airlines was also showing off its new fully-flat business class seat.
That was it, though, in terms of seats you could try out. Previous years have seen a better selection.
Apart from the airlines, you have a mix of travel management companies, a lot of very small (one desk) airline stands, the train companies and the train ticketing groups, a few individual hotels and a few hotel chains (Travelodge had the biggest stand, Hilton by comparison had a very poor effort).
A key reason to go is the Business Traveller magazine wine tastings, which run twice a day on their stand! I try to meet friends here if I can, and it is a pleasant way to spend an hour.
(Although Tom Otley, editor of Business Traveller, went down a notch in my estimation when he said he's never read this site!)
They feature wines from their 'Cellars in the Sky' awards, which reward the best in-flight wine list. Amazingly (!) British Airways actually won one of these awards this year, for one of its First Class white wines.
One thing I did come away with was a proper understanding of Virgin Atlantic's coverage these days. They had a huge route map on one wall of their stand.
I couldn't help but notice that all of my long-haul travel from the past 18 months – Dubai, Barbados, New York, Cape Town – could have been done with Virgin.
I have real issues with Virgin Atlantic over their ludicrous cancellation policies on award seats (you lose 25%-100% of your miles), and their 'coffin' style Upper Class seats don't work well with young children. However, it is time I looked at trying them out for a long-haul redemption.