(EDIT, November 2015: The latest Uber sign-up code can be found in this article.)
I have done a few posts in the past about Uber, the luxury London car service.
As of last week, Uber has been joined by Drivr. 'Classy car, suited driver' is what they say, at prices which are more black taxi – £2.30 per mile, with a £10 minimum fare.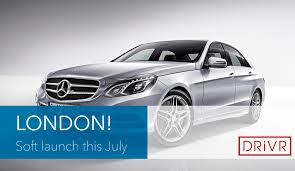 As a launch promotion, they are offering a 30% discount on your first ride. You need to download the Drivr app from drivr.com in order to book.
It is difficult so far to see what makes them stand out from Uber, which has the benefit of a bigger existing base of cars and a heavy marketing budget. However, if you use Uber you might find that Drivr's 30% discount for the first trip makes them worth a try.