How Adam got Star Alliance Gold for 3 years in one trip!
Links on Head for Points may pay us an affiliate commission. A list of partners is here.
A Head for Points reader got in touch with me on 11th December with a question.  Whilst a committed Avios collector, he had to travel to San Francisco for work and was required to fly on United Airlines.  He wanted to know if his miles would go to waste or if there was any scheme that would get him something useful for so few miles.
Luckily, I was able to point Adam to one of the most amazing deals in the miles and points world. 
Aegean Airlines of Greece – a Star Alliance member – offers Star Alliance Gold status, valid for three years, for just 20,000 status miles.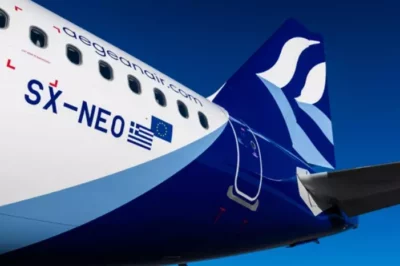 Aegean Airlines joined Star Alliance in June 2010. The company was only formed in 1999, and is now the largest domestic airline in Greece. It only operates short-haul flights, with a fleet of 29 Airbus A319 / A320 / A321 aircraft. It is not something that would usually get much attention, even amongst the 28 airlines inside Star Alliance.
As part of Star Alliance, a Gold card from Aegean gives you the same benefits as a Gold card issued by Lufthansa – lounge access with all Star Alliance members (plus a guest), priority boarding, extra baggage allowance etc.
The programme is idiot-proof to understand:
You receive 1,000 status miles for signing up – these miles have historically counted towards status
Credit 3,000 (4,000 if the 1,000 don't count) further status miles within 12 months and you become 'Blue'
Credit 16,000 (17,000 if the 1,000 don't count) further status miles within a further 12 months and you become 'Gold'
Once you are Gold, you will remain Gold forever as long as you credit one flight to your account every 36 months
None of these flights need to be on Aegean
The programme runs on a yearly basis from when you change tiers and does not work by calendar year
And that's it!
For Adam, this worked perfectly.  He emailed me last week to say that his San Francisco flight has earned him 10,716 miles each way, flying business class.  It took a couple of days after the flights credited for his status to update, but he is now Star Alliance Gold for three years!
And, as long as he takes a flight every three years with any Star airline (and as long as Aegean don't change their rules) he will retain Star Gold indefinitely.
The Aegean programme may or may be one that you want to credit your flight to in the long-term.  As it happens, the 'spending' chart is not too bad. The good news is that they allow one-way awards and the mileage needed is average-to-good based on route. However, they do not allow stopovers. In reality, once you've credited the initial 20,000 status miles to Aegean you can reassess where you send your future Star mileage.
Here are the qualifying fare classes for all Star Alliance airlines on Aegean. These may be different to those used by other airlines, so check carefully before crediting anything. However, getting those 20,000 status miles for lifetime Star Gold is as easy as flying 10,000 miles in, say, Lufthansa business class in a C, D, Z or J booking class.
You can learn more about obtaining Aegean Gold in this Flyertalk thread, although I have covered all of the basics above. It seems unlikely that this generosity will last forever, but if you fly Star Alliance then – as Adam found – it is worth looking at this opportunity seriously.