Very good value foreign currency transfers with Azimo
Links on Head for Points may pay us an affiliate commission. A list of partners is here.
I was sent some information on Azimo, a super-low-cost money transfer service, last week, and it made me realise that I have never looked at currency transfer services before.  I thought it would be good to review Azimo and the other different options.
A lot of Head for Points readers may find themselves transferring money to another country if they have a house or family there, or if they need to pay for a holiday home rental.  You may even need to pay off a foreign credit card bill if you are using cards not issued in the country where you are living.
The knee jerk reaction in such cases is to use your existing bank – many will even let you make such transfers via your existing online banking service.  You are unlikely to be getting a good deal on the exchange rate, however.  A number of companies such as Caxton and Hi-Fx have sprung up in recent years to compete, offering the same service at a far lower cost.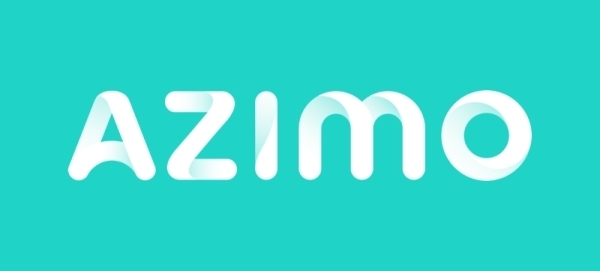 Azimo positions itself slightly differently.  Whilst it is more than happy to send payments to Europe, the USA etc, they are also able to make Western Union-style transfers to developing countries.  It therefore offers a good deal for migrants who want to send money home.
It can handle payments to 190 countries, so literally pretty much everywhere.  In some countries, such as Ghana, the recipient can pick up the money in cash from selected locations if they do not have a bank account.
What is impressive about Azimo is that they will give you a quote without you having to even register.  Via their home page you can run through various scenarios.
The transaction fee varies from nothing to £10.  European transactions are just £1.  Transfers can be made via their website or by using their mobile app.
The exchange rate used is VERY close to the spot rate.  On Sunday, when I wrote this, they were quoting €1.183 to France vs a spot rate of €1.196.  For something more exotic, like Thailand, the rate was 52.9  vs a spot rate of 53.7.  You won't get anything nearly as good from your bank.
For comparison, I also looked at HiFX as I have an existing account with them.  For Euros, they were offering an exchange rate of €1.15 and a £9 fee, noticeably worse than Azimo.  For Thai Baht, HiFX quoted 51.6 THB to the £1 plus a £9 fee – again, worse than Azimo by over 2%.
Azimo is UK-based and fully licensed, and is backed by a group of well-respected private equity and venture capital investors, most of whom I am familiar with from my previous career.
If you currently use Caxton or HiFX, Azimo is worth a look next time you make a transfer.  If you are currently using your normal bank to make large currency transfers, then you should bang your head against your desk and then take a look at all three of these companies.