Why we really, really hated it – Disneyland Paris review
Links on Head for Points may pay us an affiliate commission. A list of partners is here.
This is my review of our painful day at Disneyland Paris aka EuroDisney.
Are you allowed to dislike Disneyland?  I don't hear many people giving it a hard time.  Although, in retrospect, I realised that not many of the people we know have actually been to the Paris one.  Perhaps that should have been a warning.
It was a truly painful experience that I doubt we will repeat.
For background, the weather last Saturday was perfect and we were there with a 6-year old and a 3-year old. It started OK.  We got an RER train outside InterContinental Le Grand and in 40 minutes were deposited literally outside the gates of the park.  It could not be easier. Then the trouble started.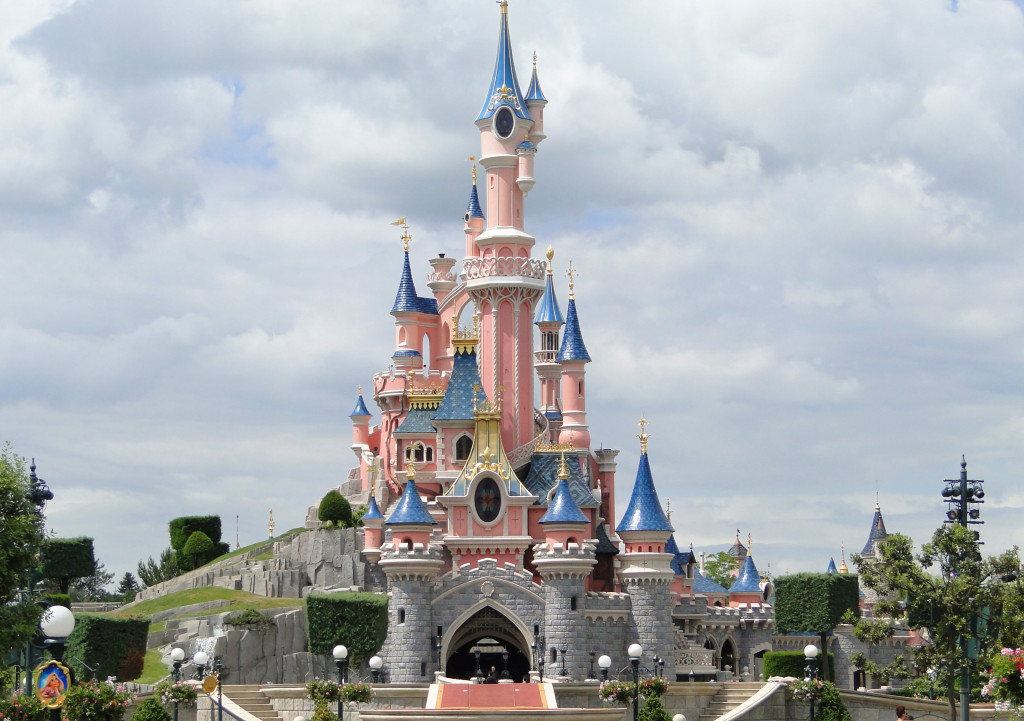 We had got our tickets from Avios as a redemption.  They did not send us actual tickets – we got a voucher which needed to be exchanged at the Guest Relations desk (shockingly long queue) or the ticket office (shockingly long queue).  As Disney could not be bothered to open all their ticket windows, it took 45 MINUTES to get to the front of the ticket queue. I mean, 45 MINUTES?  What sort of place that charges over £200 for a family of four would make you wait for 45 minutes to buy a ticket?!
It is also hugely self defeating.  Saving €15 per hour on an extra ticket office staffer costs them hundreds of Euros in lost income from spending inside the park.  You can't spend much money in a queue.
Buying food was even worse.  We noticed fairly quickly that most people had brought sandwiches.  Smart move.  We managed to keep the kids going until 2.30pm with some popcorn but they had to eat in the end.  We picked a quiet corner with a McDonalds-style takeaway.  It took ONE HOUR to get served.  Of course, one third of all of the counters were closed.
They were also astonishingly inefficient.  A similar sized queue in a real McDonald's would have been dealt with in a fraction of the time.  It was also disturbingly expensive, but I was expecting that.
The length of the ride queues is also farcical.  If you want to go on the Space Mountain etc roller coasters for adults, you can use Fast Pass and walk straight on at the appropriate time.  You can't do that with the little kids rides.  We had to queue for 50 MINUTES to go on a flying elephant ride which lasts about 5 minutes.
There was even a lengthy queue for a simple carousel ride – not helped by the fact that they force everyone to wear a seatbelt (ever worn a seatbelt on a carousel?) which the staff enforce – see photo below.  They also play a safety warning before the ride.  For a carousel.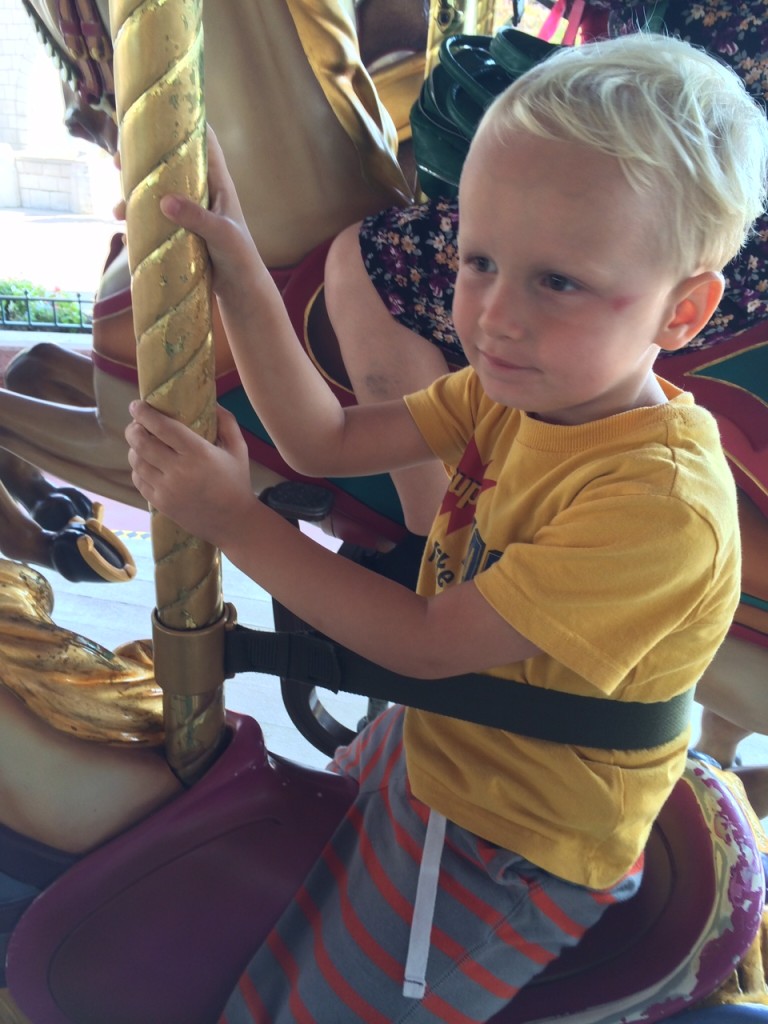 For little kids (ie 6 and 3 years old, like ours) it is a complete waste of time.  The quality of rides is genuinely no better than you get at Winter Wonderland in Hyde Park every Christmas – where there are no queues for the kids rides – or even at the funfair that occasionally pops up in Battersea Park.
We arrived (ie got off the train) at 11.30 and left at 6pm after the parade.  Of the 6.5 hours inbetween, we spent at least 4 hours in queues.  The combined time on rides was, in all seriousness, under 15 minutes.  I felt sorry for my 6-year old daughter who was so happy to be going and who got so little out of it.  (We made up for it on Sunday with a fun day in Paris.)
They even managed to screw up something as simple as a 'Frozen Sing-A-Long' in one of the auditoriums.  There were a couple of hundred kids there, but all Disney bothered to serve up to lead it were two drama students (English girl, French boy) aged about 18 who were wearing their standard clothes.  How hard would it have been to have someone dress up as Anna and Elsa?
There is even graffiti inside the fairy castle.  And the pavements and footpaths have more potholes and cracks than your average London street. Honestly, give it a miss.  It really isn't worth it – even if you don't pay for your tickets.
(PS. For the record, this is how we structured the trip:
Eurostar – booked via Eurostar Frequent Traveller, with 100% of the points required coming from Amex Membership Rewards
Hotel – 2 rooms for 2 nights at InterContinental Le Grand funded with two 2 IHG Premium Visa free night vouchers and 2 x 50,000 point redemptions, with the points coming from the last 'Big Win' promotion and credit card spend
Disney – redeemed 34,000 Avios via avios.com for four tickets
Transfer to/from St Pancras – Uber using referral credit
The mini Eiffel Tower my daughter wanted as a souvenir was bought for cash!)