Google Flights …. slowly becoming interesting
Links on Head for Points may pay us an affiliate commission. A list of partners is here.
A few years ago, Google bought ITA.  ITA is the most comprehensive airline pricing and routing database available, able to run substantially more complex searches across multiple dates, routes and airlines than, say, Expedia.  I explained how to use ITA Matrix to find cheap British Airways tickets from European starting points here.
It wasn't clear what else Google was going to do with ITA until Google Flights appeared two years ago.  At that point, it was a relatively unsophisticated flight search engine.  It did nothing that Expedia didn't do apart and forced you to go onto the airlines own site to complete your purchase.
Slowly, Google Flights is becoming interesting.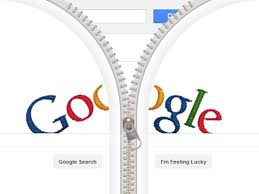 If you visit the Google Flights search page here you will see that it now does something clever.  On one page, it shows you flight prices across a range of dates TO A RANGE OF CITIES.  Nobody else does this.
If you want a weekend away at the end of next month to Germany, for example, you can search 'London' to 'Germany'.  You will be shown, on one page, results to a range of airports across a two month period.
My gut feeling is that this is most useful when looking to travel to somewhere with a number of major airports in a compact area.  If you wanted to travel to Florida, for example, this tool makes it very easy to quickly compare prices to Miami, Tampa, Fort Lauderdale etc.
None of this is setting the world alight so far although the technology involved is undeniably impressive.  If I were Expedia, though, I would be getting a little concerned about what Google will do next – the killer app may be just around the corner.