Use your mobile abroad and avoid roaming charges with Roamer app
Links on Head for Points may pay us an affiliate commission. A list of partners is here.
When I landed in Qatar last Monday, I received the usual text message from Vodafone. It would cost me £1.65 per minute to make a call and a bargain £1.30 per minute to receive one. Data was £3 per MB and text messages were 35p. I could cap this at £5 per day with the Vodafone World Traveller plan but it is unlikely I would be using that much.
The mobile network I was using in Qatar was, of course, Vodafone Qatar so it can hardly claim that it is being forced to pay out huge sums to third parties to justify these prices.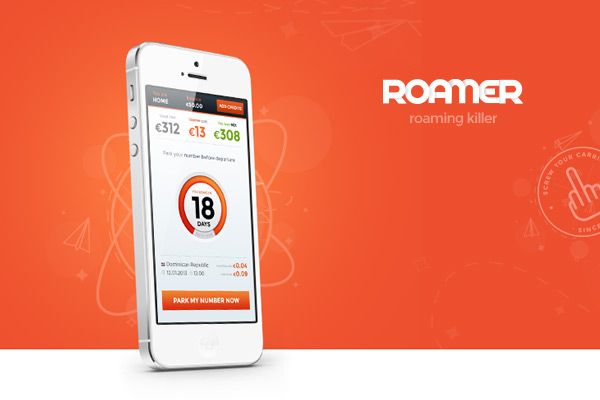 By coincidence, I received some information last week about Roamer when they booked some advertising space. Roamer is an iOS and Android app which allows you to make and receive telephone calls from your regular mobile number when abroad at highly discounted rates. There are two ways to use the app, the most simple being over wi-fi.
When activated Roamer will handle your incoming calls for FREE (yes, you can answer calls to your regular mobile number for free) and enable outbound calls from as little as 1.4p per minute.
For those who require mobile internet Roamer links your regular mobile number to a local SIM card. This enables you to buy data at local rates and make and receive calls with your regular number without being in a wi-fi area.
The price differences in Qatar were startling. To call home Roamer charged just 13.3p per minute if I called a landline and 15p per minute if I called a mobile. These are substantial savings of around 90%.
I downloaded the app and gave it a go in Doha. It worked very well. You see a dialling screen which is almost identical to the standard iPhone one. All of your contacts have been imported so they can be accessed in the same way that you would when calling conventionally.
The person at the other end of the call will see your regular caller ID and will have no idea you're using the app. You even get 50 Eurocents (41p) of free credit when you download the app which would be enough for a three minute call from Qatar or a 12 minute call from the USA.
Alternatively, you can call over a wi-fi network which is what I did.  The call quality over wi-fi was very good, but it will be entirely dependent on the quality of your wi-fi connection.
I used it twice in Qatar for calls to the UK.  I rang from the hotel so I was able to use Roamer via their wi-fi network. The two calls were for a combined 15 minutes and the total charge was a grand total of 12p, paid out of my free credit. Call quality via my iPhone was very good.  I would have got almost an hour of wi-fi call time from my free sign-up credit if I had wanted it.
I did not get a chance a try a call from a local SIM but Roamer claims it is handled over GSM and will be as good as your network connection. The cost of the GSM calls are more expensive than those over wi-fi, but the choice is there if you would prefer to pay the premium. As an example, calls from the US to a UK mobile number are 2.4p over wi-fi and 3.2p over a GSM network.
There are two things Roamer cannot do. It cannot send SMS messages and it cannot handle data traffic unless you have inserted a local SIM card. At present, it works purely for voice calls if you keep your UK SIM in your phone. I did not find this an inconvenience, however, since I had access to the hotel wi-fi for browsing.
The Roamer app itself is free and available to download from the App Store and Google Play. Once you've used your free 50 Eurocents you can top up using a credit or debit card or via PayPal. The credit does not expire and can be used in all destinations from trip to trip.
The Roamer website is here if you want to know more. Given that the app is free and that you will receive 50 Eurocents of credit which will not expire, there is no reason not to take a look.