How AwardWallet helped me notice my Tesco vouchers were stolen
Links on Head for Points may pay us an affiliate commission. A list of partners is here.
I was, yet again, the victim of Tesco Clubcard points theft last week.  My bacon was saved by AwardWallet, the points and miles tracking service that I use, which I tend to recommend to HfP readers if they have multiple frequent traveller accounts to manage.
I was first notified that something was up last Saturday.  I ran my regular daily AwardWallet refresh on my iPhone and it checked the balances of all 39 miles and points accounts that I store with it.
A notification popped up that my balance of unused Tesco vouchers had dropped by £50.  I thought this was odd but it was the weekend and we were away in Germany with friends so I ignored it.  Tesco restricts access to your Clubcard account when it spots you are outside the UK so checking would have been difficult.  I also didn't have my card with me to get through the new security system which requires partial card numbers.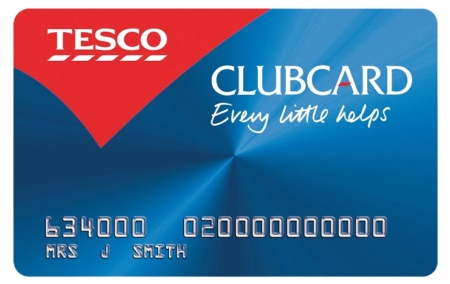 I had forgotten about it by Monday, by which point I was back in the UK.  When I ran another AwardWallet update on Monday morning, however, it showed another £50 drop in my unspent voucher total.
I logged in to the Tesco website and it turned out that both vouchers had been spent at the Metro on Kensington High Street, about 1.5 miles from where I live.  It is a shop I have never visited.
It turned out that both vouchers had come from the May 2015 mailing.  I then realised that I never actually received my May 2015 Tesco vouchers.  Because I never use the paper vouchers – I usually shred them on arrival as my redemptions are always online – I had never noticed their non-arrival.
It looks like someone from the Royal Mail got lucky, taking my clearly marked Tesco envelope out of the sorting system and then finding it had a three-figure sum of vouchers inside.
(The Royal Mail runs a fabulous security system.  A friend of mine once had a credit card stolen during delivery. Despite having CCTV footage of his postman using the stolen card in a shop, they refused to take action.  The credit card company also chose to take no action.)
I must give full credit to Tesco for reinstating the stolen vouchers overnight despite the fact that I could easily have been trying to rip them off.  They will have taken a loss here, especially as the postie wised up on the second transaction and did an in-store Clubcard Boost to get himself £100 of goods for his £50 voucher.
You can find more information on AwardWallet in this article from March.  It is a totally free service although if you pay $10 every 6 months for the premium version you get more information on expiry dates and the iPhone and Android apps are far faster.  For premium users the app checks all balances simultaneously whilst for free users it checks one account, waits for the result, moves onto the next, waits for the result etc …..