Win a £500 Hotels.com gift voucher with Head for Points
Links on Head for Points may pay us an affiliate commission. A list of partners is here.
Thanks to Hotels.com, I am running a great competition this week to promote the Hotels.com Summer Sale and the Hotels.com Rewards programme.
Between now and Friday, you can win a £500 Hotels.com voucher.  The winner will receive a special code which will save you £500 on a qualifying booking made via the UK site for stays until 31st May 2017.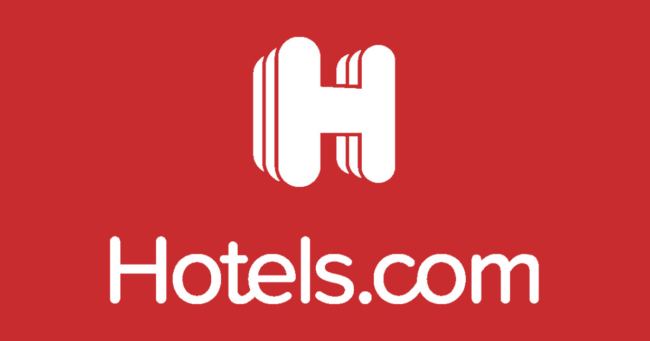 About Hotels.com
As well as offering one of the largest online selections of hotel rooms, Hotels.com offers its own attractive rewards scheme – Hotels.com Rewards.
I am a fan of Hotels.com Rewards (previously called Welcome Rewards) as I wrote in this article.  It is a very simple scheme:
You earn 1 point for every night you book, whatever the chain.
When you have got 10 points, you get a free night.
The value of the free night is the average price you paid for those 10 nights.
Your points don't expire as long as you have one stay every 12 months.
There aren't any catches when you redeem.  You can pick any property on Hotels.com that takes part in Hotels.com Rewards (ie most of them, although a few are excluded) and you can pay the difference if you want to book a hotel which is more expensive than the value of your free night voucher.
With over 285,000 hotels on its site, Hotels.com lets you book roughly 10 times more hotels than all of the 'big seven' hotel loyalty schemes combined!
There is a lot of upside here:
ALL of your stays (assuming the hotels you book take part in Hotels.com Rewards, as most do) will count towards free nights. No more 'wasted' stays.
Your free night can be used to book almost any room on Hotels.com.  Most reward schemes restrict the ability to book club rooms, suites, family rooms etc. That is not a problem with Hotels.com Rewards.
When travelling, you are free to stay at the hotel which is most convenient for where you need to be – no need to mess around with badly reviewed properties or out of the way hotels purely to find one in your favourite chain.
The one snag with Hotels.com is that you will not earn points or status credit with the hotel chain where you book.  You may or may not find your status benefits recognised.
If you want to give Hotels.com a try, they launched their Summer Sale last week.  You need to book by 4th July for stays by 7th August.
How to enter
I am using the same automated entry software that I used for other recent competitions.
You are allowed one entry per person which gets you either one or two slots in the prize draw:
You get one slot by simply completing the form below
You receive a second slot if you agree that Hotels.com can add you to their email newsletter list – this is totally optional however.  You can also unsubscribe from their email list at any time.
Your details remain private – they will not be shared with Hotels.com unless you tick the box and will not be used by Head for Points for any other purpose.
The rules
You can see the detailed rules by clicking on 'Terms and Conditions' in the entry widget. In summary:
You must be at least 18 years old
You must be UK resident and, due to the way the entry software works, you must be physically in the UK in order to entry
Entries are limited to one per person which will get you up to two separate slots in the prize draw, depending on whether you choose to join the Hotels.com email list or not
The winners will have until 31st May 2017 to book and stay using their £500 voucher
The competition closes at midnight, London time, on Friday 17th June
Specific terms apply to the use of the voucher which can be read here.  In particular, the restrictions include amongst other things:
You need to spend the £500 in one booking
You need to spend it against one room (if you book 2 rooms for £250 each the voucher will only apply to one of the rooms and you would still pay for the second one)
A large number of branded hotels are excluded from the use of the voucher so you are likely to find yourself booking an independent hotel.  A full list can be found via this link.
If you cancel your booking you do NOT get the voucher back
The taxes and fees element of the booking must be paid in cash
The nights you book WILL count for Hotels.com Rewards credit towards earning you more free nights
Despite these restrictions, I doubt you will have any trouble finding somewhere very pleasant to spend your £500!
If you cannot see the entry widget below, please click here and you will be directed to a special website to enter.
Good luck.  The winner will be notified within 48 hours of the competition closing.