I review AirPortr – why should I carry my own suitcase to the airport?
Links on Head for Points may pay us an affiliate commission. A list of partners is here.
This is our review of AirPortr's luggage delivery service in London.
We've covered AirPortr on Head for Points before, ran a competition with them and they provided a prize for our raffle at the Christmas party. Nevertheless neither Rob nor I have ever tried their services – until now.
AirPortr launched in May 2014 at London City Airport, expanded to Gatwick in July 2015 and to Heathrow in December 2015. At the end of October 2016 Airportr also added a 'home to destination' service exclusive to BA customers where your luggage will be picked up at your home, tagged and checked in for you.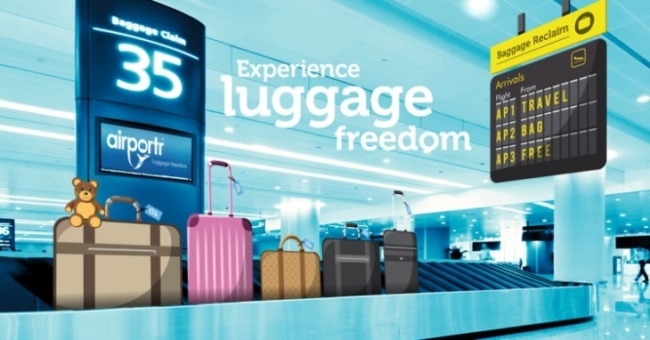 As my flight back home for Christmas was in the evening, I decided to take advantage of a long standing offer from the company for us to have a free trial of its service to write a review. AirPortr gave me a suitcase pick up so I could get to the HfP office at Moorgate luggage free and travel light to London City Airport after work.
Booking
The AirPortr booking process was very straightforward. Simply visit the website, choose where you are flying from, your airline and how many bags you have.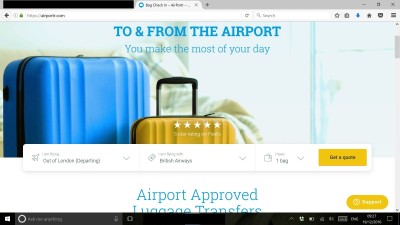 If you are flying with British Airways, you can choose either luggage transfer or transfer + check in on the next page.
I was flying with BA, but decided to leave the bag check-in service for next time. I'm always a bit funny with my suitcase and tend to do last minute packing changes once I get to the airport including getting rid of my jacket.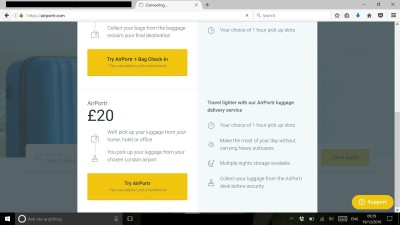 One bag costs £20 and any additional bag £10. If you book a return, you get a 5% discount. This really is very cheap given that they collect your case from your home or office and then deliver it to the airport. If it means you don't need to take a taxi to the airport it may actually save you money.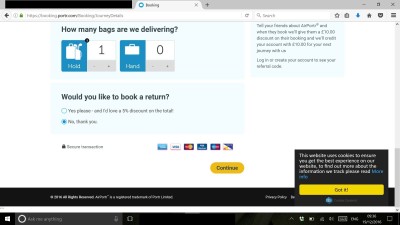 Collection
I chose a 1-hour pick up slot between 8am and 9am. At 8:10am the doorbell rang and the AirPortr driver tagged my bag and took it with him.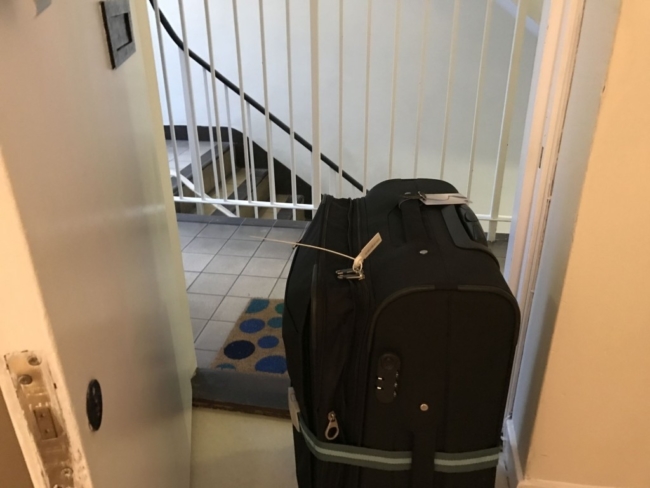 Right after he left I got a confirmation via text message:
I logged into my AirPortr account to check where my suitcase was at (I'm not sure about the hotel pin in Nigeria ……):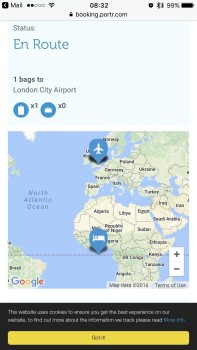 At the airport
The AirPortr desk at London City Airport is right outside the check in area. I logged into my account as I was approaching the aiport to confirm my immediate arrival and once I got to the desk my suitcase was already waiting for me.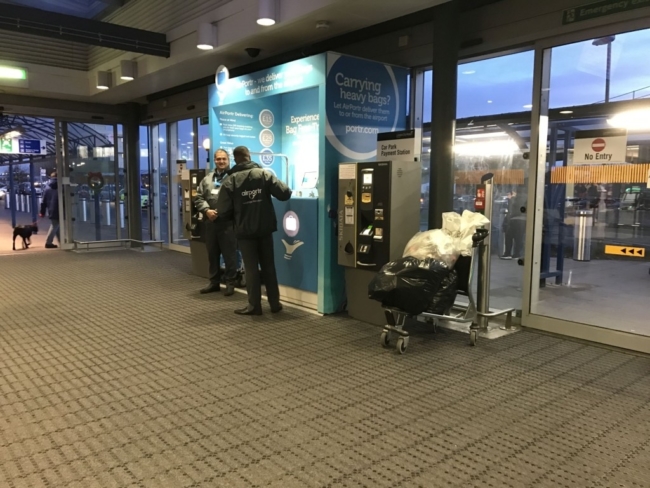 All ready to go: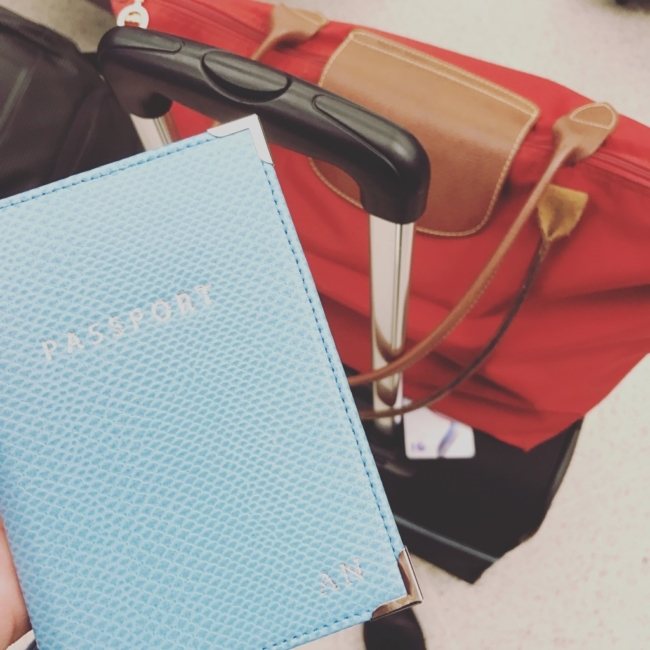 Conclusion
AirPortr is one of those services that definitely makes travelling a bit easier. Of course I could have taken my suitcase to the office on the tube and then onto a packed DLR train, but not having to drag it around all day was definitely a better option. If I had wanted, AirPortr would even have checked in my case for me so there would have been no need to see it again until I landed.
If you are travelling after work, with lots of luggage or as a family with small children, I recommend giving AirPortr a try.
AirPortr services can be booked on this page of the AirPortr website. Prices start from £20 for the first bag and £10 for each additional bag for delivery within Central London. The check-in service starts from £30 whilst airport collection, as I had, starts at £20.